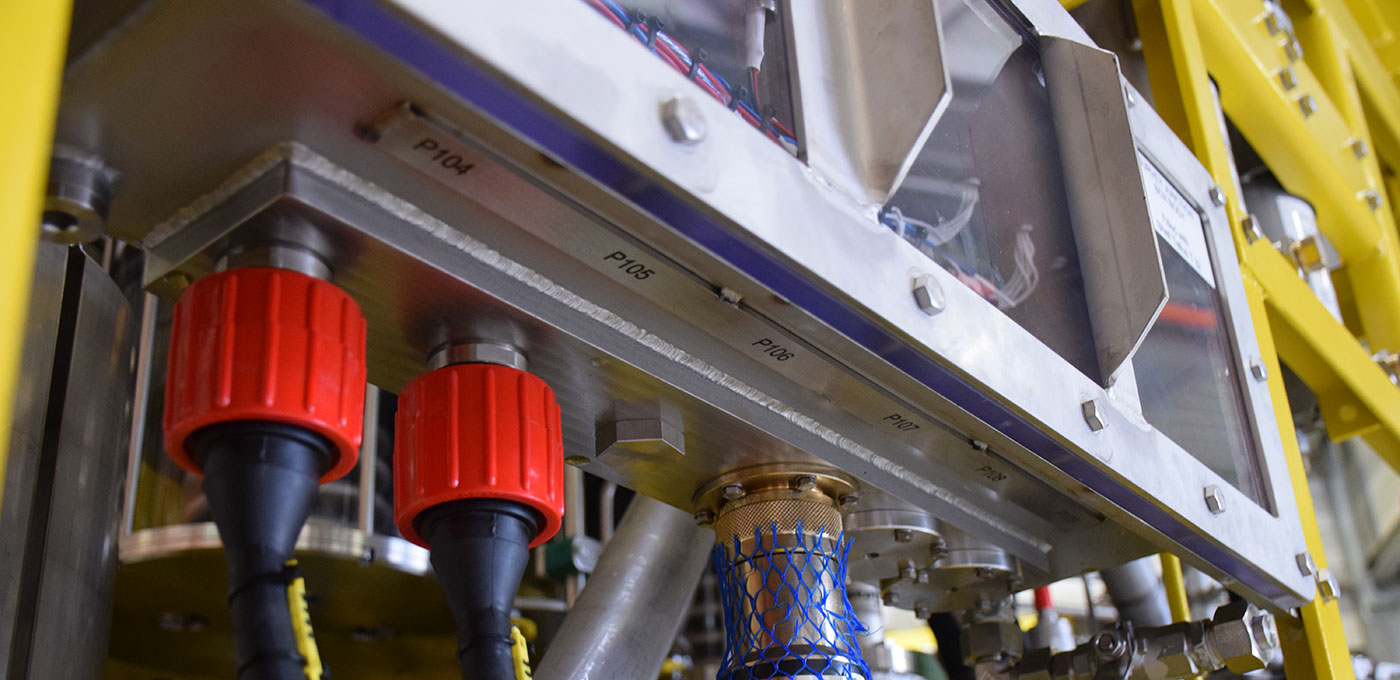 Overview
Submersible junction boxes designed to withstand harsh operating conditions
Seatools' subsea junction boxes provide comprehensive protection for electronics and electrical connections in a wide range of subsea and offshore settings. Parallel to our standardized range, throughout the years Seatools has developed, realized, and implemented a wide variety of tailor-made submersible junction boxes. Our offer ranges from power junction boxes for termination of umbilicals to survey junction boxes for the creation of a single link from a range of sensor connections.
Thanks to our background in dredging, our junction box designs are characterized by ruggedness and durability and as such, capable of coping with the toughest operating conditions. The high standard of our junction box designs is reinforced by the fact that we do not just sell junction boxes, but also incorporate them in all of our equipment – from ROVs to offshore monitoring and controls. Thus, our junction box designs contain more than 15 years of experience and knowledge gained from both internal design reviews and field feedback.
Our subsea junction boxes come in many models. In addition to the most popular range, which is illustrated below, we supply virtually any kind of subsea junction box suited for your case and requirements. Besides stand-alone junction boxes, we deliver full-fledged subsea electronic systems, including all related systems like mechanics, software, electronics, and controls.
Typical applications

A wide variety of dredging, offshore, and subsea applications such as dredging instrumentation, subsea vehicles, and monitoring systems.

Key features

Robust mechanical design
Durable design for reliable operations
Highly customizable

Applied to

ROV 7 – van Oord
Jet pump control system – Boskalis
300+ boxes delivered in numerous configurations
To ensure we deliver the subsea junction box that best meets your needs, we consult you during the selection process. Our recommendation considers system setup, mounting possibilities, temperature loads, vibration and shock loads, and other factors relevant to your case.
Robust mechanical
design

Able to withstand the most extreme of conditions, like shock loads and vibrations.

Durable design for reliable operations

Enabled by carefully selected materials and connectors, and incorporation of numerous years of field feedback and experience.

Highly
customizable

Our submersible junction boxes are configured to meet your requirements. This shows from the fact that clients have benefitted from a wide variety of custom configurations over the years.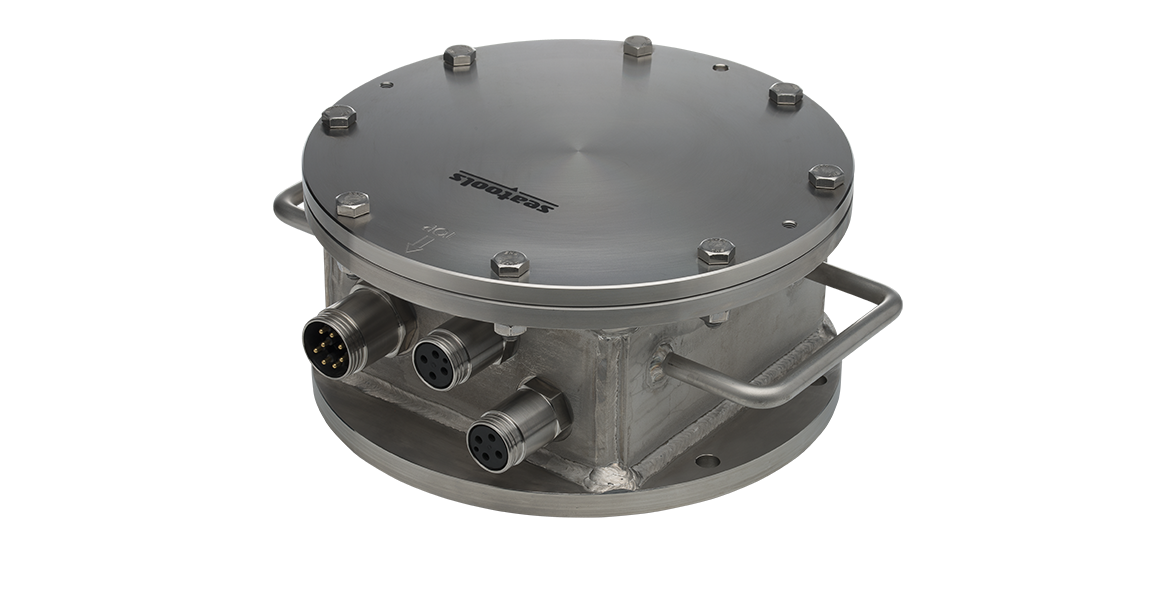 From splash zone to 5000 msw

Dry and pressure-compensated
Can be delivered including electronics and (integrated) sensors

Wide range of penetrators and connectors possible
Contact
Would you like to discuss your project with our experts?
OTHER CHANNELS
General

+31 (0) 186 68 00 00

Sales

+31 (0) 186 68 00 00
Service (outside office hours, emergency only)

+31 (0)186 65 00 75