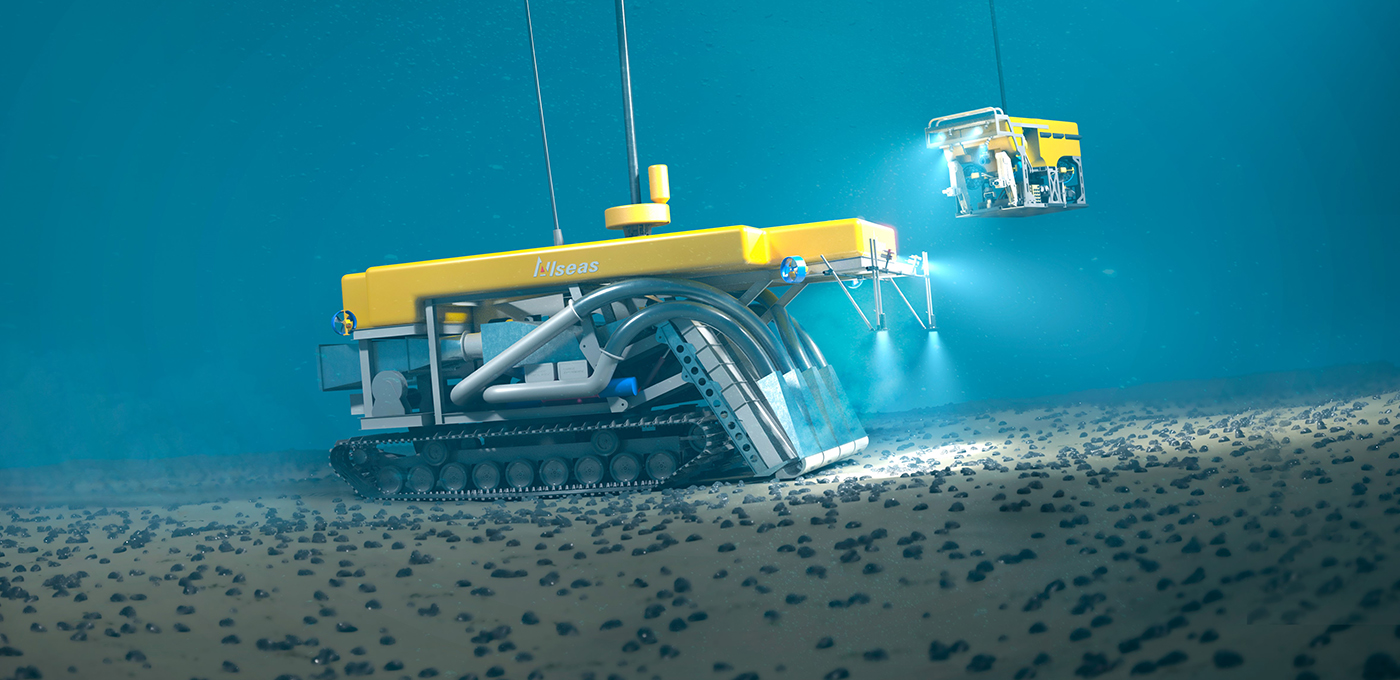 On behalf of its client Allseas, subsea technology company Seatools completed the engineering, manufacturing and qualification of the electronics, instrumentation, and hydraulics for Allseas' pilot polymetallic nodule collection vehicle. The vehicle will be part of a pilot nodule collection test conducted by Allseas, which is scheduled to take place in 2022 in the Pacific Ocean.
Allseas developed and manufactured the core nodule collection technology and surrounding mechanical assembly for the 70+ tons tracked subsea vehicle in-house. Seatools brought the nodule collector alive by the delivery of the entire hydraulic, electronic, and control system. This included the entire development trajectory including design, building, qualification, and testing. Although Seatools could draw upon its experience and toolbox developed through similar kinds of projects from the past, still a significant part of the project concerned the development and qualification of new technological elements. For instance, in order for Allseas to be able to extensively monitor and control the equipment, process, and environment, Seatools extended its technology base with a new range of sensors. According to Seatools standards, rigorous qualification and factory acceptance testing on both component as well as system level provide a high degree of assurance on the proper functioning of the entire vehicle infrastructure during the upcoming trials.
Rutger Bosland, Project Manager Polymetallic Nodule Collection at Allseas: "Completion of the hydraulic, electronic and control system for our subsea nodule collection vehicle is a major milestone in the preparation of our pilot mineral collection operations. The complexity of the scope and timeline for delivery has challenged Seatools to step up and deliver a high-tech solution capable of excelling at water depths up to 5000 m."
Jan Frumau, Managing Director at Seatools, said: "It makes us feel honored to play a prominent role in this pioneering project. The rigorous engineering approach has resulted in space technology quality levels and we are of the belief that we have equipped Allseas with state-of-the-art ROV and subsea technology. Seatools' contribution underpins the value of our multidisciplinary engineering approach, and confirms our strength in high-end, mission-critical subsea equipment for leading offshore contractors such as Allseas."
Want to learn more about our capabilities in relation to deep-sea mining technology development?
Contact
WOULD YOU LIKE TO DISCUSS YOUR PROJECT WITH OUR EXPERTS?
OTHER CHANNELS
General

+31 (0) 186 68 00 00

Sales

+31 (0) 186 68 00 00
Service (outside office hours, emergency only)

+31 (0)186 65 00 75