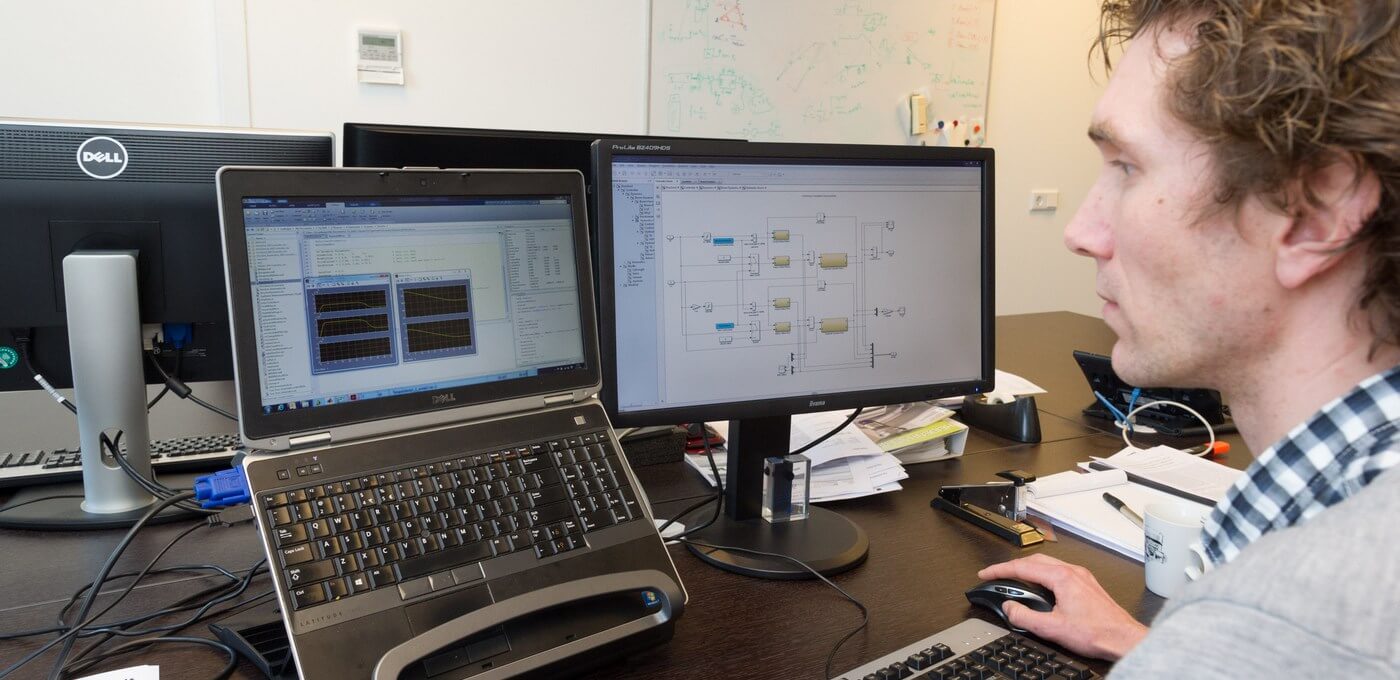 Overview
FROM MODELLING AND SIMULATIONS OF MISSION-CRITICAL OFFSHORE AND SUBSEA EQUIPMENT TO REAL-TIME MISSION SIMULATORS
As a specialized manufacturer of mission-critical equipment for the capital-intensive offshore industry, Seatools understands that equipment reliability and first-time-right performance are key criteria for our customers. In order to fulfill our clients' stringent requirements, over time Seatools developed distinguished in-house simulation and control engineering competences, allowing for extensive virtual testing of (innovative) offshore and subsea equipment. Thanks to our advanced simulations, we deliver high-end equipment that undergoes extensive virtual testing for a variety of conditions ahead of commissioning. As a result, only minimum fine-tuning is required upon delivery, commissioning times are kept at a minimum – saving valuable vessel time – and the performance of our equipment is extremely predictable.
Expertise

Simulations of mission equipment such as cranes, ROVs, gangways, heave compensators, drive systems (electric and hydraulic), and tensioners
MIL, SIL, and HIL simulations (combined with FMEA)
Control engineering and systems (including haptics)
Training simulators

Value creation

Combination of simulations and extensive practical experience
Combination of simulations and in-house engineering disciplines
One-stop shop: Seatools realizes full-fledged simulated systems

Track record

Modelled, simulated, and developed numerous ROV control systems
Performed numerous advanced simulations, such as equipment-seabed interaction and hoisting cable modelling
ROV training simulators
During FMEA we identify the potentially weak points of a design, while simulations allow us to analyze consequences and failure-handling strategies. This approach results in maximum equipment reliability. Learn more?
Scope
MODELLING

ADVANCED SIMULATIONS

CONTROL ENGINEERING

HMI DESIGN

TRAINING SIMULATORS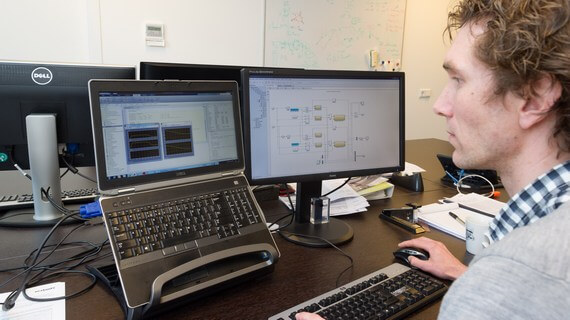 Physical, mathematical, and logical modelling of complex systems
At Seatools, we have considerable experience in modelling offshore and subsea equipment of virtually any type, including cranes, ROVs, gangways, heave compensators, drive systems (electric and hydraulic), and tensioners. Modelling is often followed by simulations. In case of ROV modelling, for example, influences such as hydrostatic, hydrodynamic, currents, umbilical drag, ROV reaction forces, thruster-thruster interaction, power supplies, sensor performance, and operator commands can be modelled.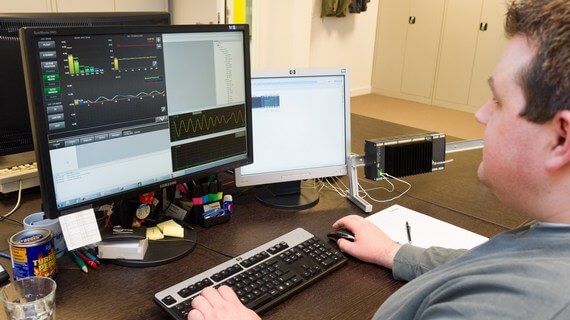 GAIN CRITICAL INSIGHTS ABOUT EQUIPMENT PERFORMANCE THANKS TO ADVANCED SIMULATIONS
Seatools is able to perform various types of simulations, which include MIL, SIL, and HIL (Hardware In the Loop) simulations. Simulation test programs can include functional testing, failure mode testing, and performance testing. Failure mode testing, for example, simulates signal, sensor, actuator, and equipment failures. In case of performance testing, the control system's performance is tested under different operational and environmental conditions.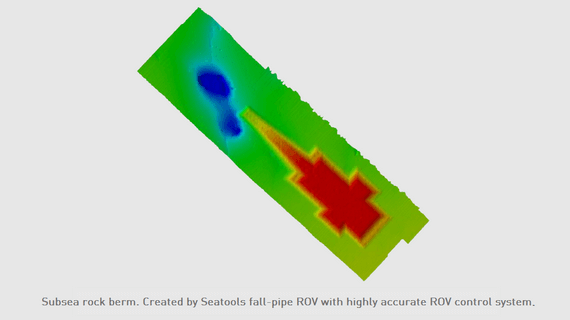 PRE-PROGRAMMED AND OPTIMIZED CONTROLLERS FOR EFFECTIVE OPERATIONS
Based on modelling and simulations, Seatools is capable of selecting the appropriate control strategies and can define the required sensor specifications for proper performance of mission equipment under any condition. Seatools is particularly experienced in ROV control systems and advanced hydraulic control systems. Because we combine control system development with advanced simulations, we deliver the controller with pre-programmed, close-to-optimal controller settings. An offer that has proven to generate great value, as it significantly reduces expensive on-site commissioning times while resulting in highly accurate control systems.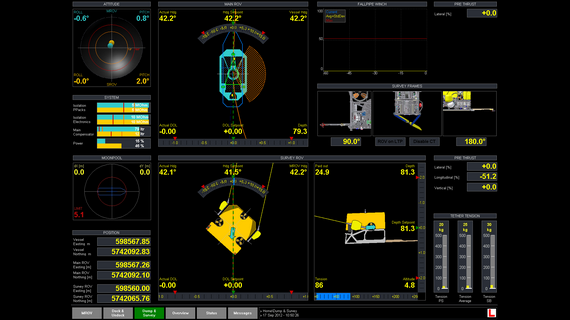 RELIABLE, TIMELY, AND ACCURATE OPERATIONAL DATA, UNDERSTOOD AT A GLANCE
Not only does the quality of a control system depend on a solid controller (strategy); in order to achieve tightly controlled operations at remote locations, the quality of a Human Machine Interface (HMI) is equally important. Seatools accumulated an extensive track record regarding HMI designs for a wide variety of (remote) vehicles and equipment. Our expertise includes haptics, which can provide the operator with force feedback on top of visual feedback. The feature can be extremely useful when operating heavy-duty equipment in remote locations.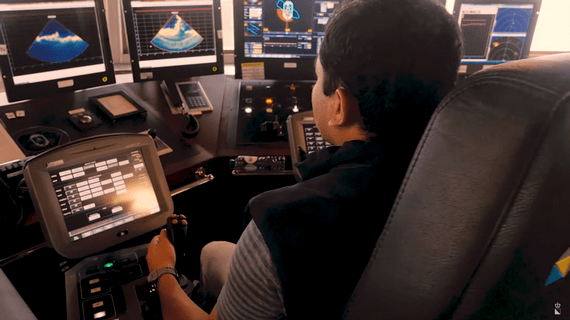 GAIN PROFICIENCY FASTER AND EXPERIENCE ABNORMAL SITUATIONS IN A CONTROLLED ENVIRONMENT
Seatools is experienced in the development and delivery of real-time mission simulators, by means of which it facilitates effective operator training. By extending a SIL or HIL simulation model with an operator MMI or 3D visualization training simulator, for example. Doing so avoids expensive and risky training at sea, and allows for exact planning of offshore operations.
HOW WE CREATE VALUE
COMBINING SIMULATIONS WITH RELATED IN-HOUSE ENGINEERING DISCIPLINES

Our simulation experts closely cooperate with other internal engineering disciplines in an iterative way. Related disciplines that provide relevant knowledge and insights include mechanical engineering, electrical engineering, software engineering, and hydraulic engineering. This creates an internal feedback loop, which strongly influences the quality of our simulations and the concepts under study.

ONE-STOP SHOP: SEATOOLS REALIZES SIMULATED SYSTEMS

More than our ability to realize the simulated system, our lead times are short thanks to our simulation capabilities. Effective in-house knowledge transfer between disciplines on the one hand, and simulations that shorten practical testing and commissioning times on the other hand, result in custom-made equipment delivered within very short time frames.

COMBINING SIMULATIONS WITH PRACTICAL EXPERIENCE

Many of the systems we realized we also simulated. This means we house a large knowledge base when it comes to the practical performance of components, such as sensors and hydraulic components. Thanks to our hands-on knowledge base, which has proven to be of great value, we know which factors are of critical importance when performing advanced simulations.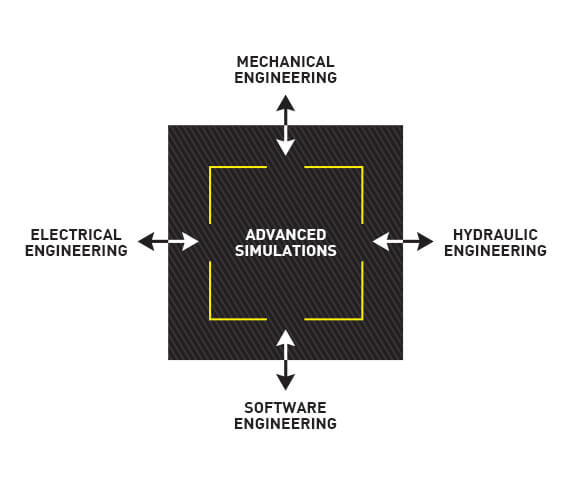 Thanks to simulations, our ROV control systems are so accurate they allow us to dynamically position a 25-ton fall pipe ROV within centimeters, resulting in minimum rock spillage. Do you require accurate operations as well?
TRACK RECORD
A trustworthy track record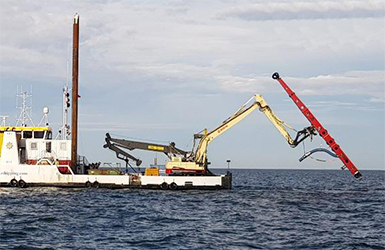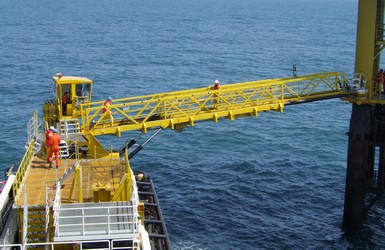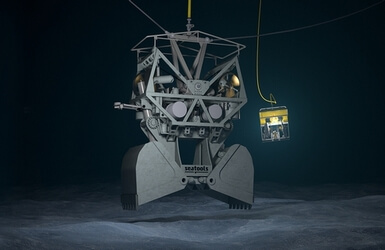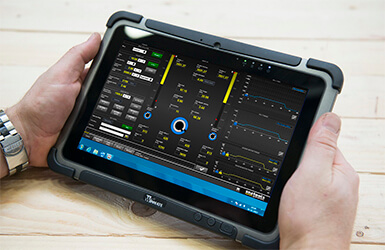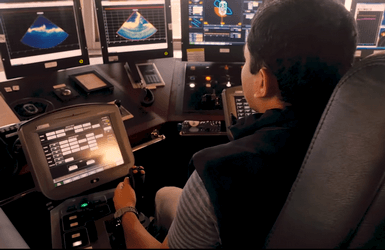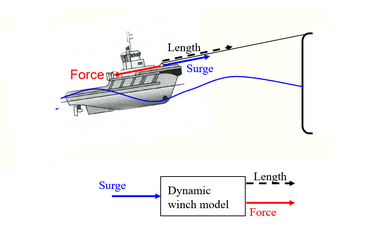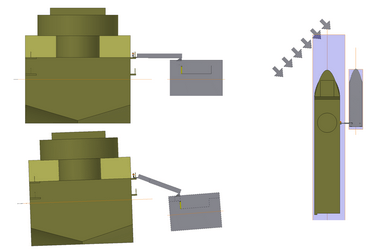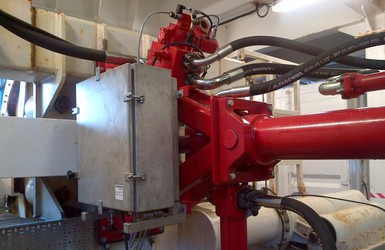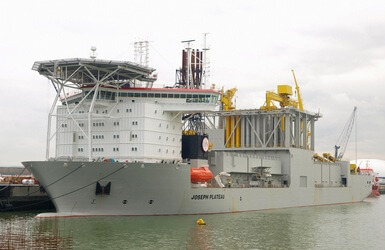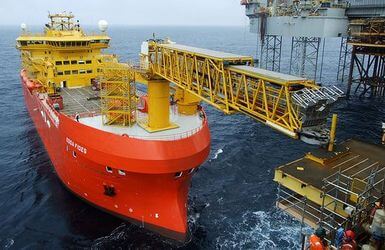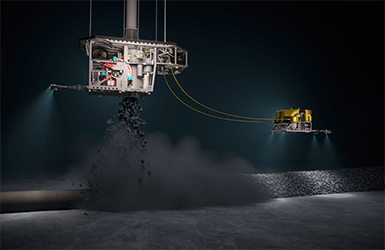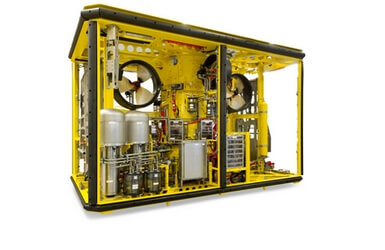 Project duration:

7 weeks

Client
Crane automation for efficient UXO removal operations
For the execution of UXO removal operations, Bodac approached Seatools for the delivery of a crane monitoring and automation solution. By taking the DipMate Pro backhoe dredging monitoring and control system as a basis, the system was further extended with custom developed functionalities such as AHC, tool verticality, and automatic grid survey. With automatic grid survey, the survey tool is automatically positioned by means of controlling slew, boom, stick, and tool arm along a defined pattern. By drawing extensively upon our advanced simulation capabilities, the project was delivered successfully within a short time span which allowed Bodac to perform safe and cost efficient UXO removal operations.
Date:

March 2005

Project duration:

9 months

Client:
Full system simulations to ensure successful offshore performance
In 2005 Offshore Solutions introduced the Offshore Access System (OAS): a heave-compensated gangway that can be mounted on a ship and facilitates the safe transfer of offshore personnel from and to offshore structures.
Seatools delivered the entire control system for the OAS (hardware and software). A significant part of the system's design was a detailed simulation of the system, carried out to ensure correct performance of the gangway, once deployed.
Date:

June 2002

Project duration:

13 months

Client:
ROV and hoisting arrangement simulations for productive and reliable deep-sea dredging
A new deep-sea dredging method was required to excavate in challenging soil conditions at a water depth of 150 meters. To this purpose, the Grab Excavation System (GES) was developed.
Seatools designed and built the grab positioning ROV and its control system, including full 3D-motion compensation. In addition, Seatools performed simulations on the hoisting arrangement and integrated algorithms to prevent grab toppling during seabed interaction.
Date:

December 2016

Project duration:

4 months

Client:

Undisclosed
Pile driver control system
In order to validate theoretical models of a new pile installation method, a small-scale rotating pile installation system had to be developed. For this machine, Seatools supplied the drives, motors, and control system that operate the spindles and rotate the pile.
In the development of the system, key was the ability to accurately control the penetration and rotation velocity of the pile, and accurately monitor the forces and torques exerted on the pile. In order to achieve this, Seatools developed a highly accurate drive system that incorporates both highly accurate servo motors and frequency-controlled AC motors.
Date:

December 2011

Project duration:

3 months

Client:
Advanced ROV simulations and ROV training simulator for effective operator training
A highly automated fall pipe ROV that integrates a survey ROV with DP functionalities. In order to facilitate a direct post-process survey, the ROV can dock and undock fully automatically.
In addition to ROV simulations during the development path of the Rockpiper, Seatools delivered an ROV simulator that allows operators to gain proficiency faster and experience abnormal situations in a controlled environment.
Date

March 2007

Project duration:

2 months

Client:
Preventing slack tow wire using an intelligent winch control system
For a joint industry project, Seatools was approached for simulations on the behavior of various winch types installed on tow tugs under various conditions. As a part of the study, an intelligent control system was developed for a render recover winch that prevents slack tow wire, and significantly reduces the risk of line breaking during subsequent towline overload.
Date:

May 2008

Project duration:

6 months

Client:
Study on a safe offshore crew transfer system operable between two floating objects
Offshore Solutions approached Seatools to perform simulations of the interaction effects between an FPSO and a support vessel so as to determine the required motion freedom for a to-be-adjusted existing motion-compensated gangway. Moreover, a controller architecture was developed for the new gangway, which included the control strategy, communication setup, DP interface, and sensors.
Date:

January 2015

Project duration:

7 weeks

Client:
Retrofit AHC LARS – From passively to actively heave-compensated LARS in 7 weeks thanks to simulations
On behalf of Deepocean, a passively compensated LARS was upgraded to a combined actively and passively heave-compensated LARS system used to deploy a subsea plough.
During advanced simulations, we identified potential resonance problems under certain conditions. By incorporating additional filters into our standardized HeaveMate® module, we ensured this active heave compensator performs properly under any operational condition.
Date:

July 2016

Project duration:

14 months

Client:
Advanced ROV simulations and ROV training simulator for effective operator training
In addition to the design and delivery of the Joseph Plateau fall pipe ROV, Seatools developed and delivered a segment of a full-mission subsea rock installation simulator. The simulator can imitate a full-fledged rock installation operation – including the installation of the pipe-handling system and the subsea rock installation process controlled by the Joseph Plateau fall pipe ROV.
Date:

May 2010

Project duration:

12 months

Client:
Full control over a 42-meter gangway in up to 7 meters of heave amplitude
After the success of the first OAS systems, Offshore Solutions approached Seatools with a new challenge: a complete heave compensation system for a far larger (42 meters) offshore gangway, capable of compensating a heave amplitude of 7 meters.
By relying on advanced simulations, Seatools took the same approach as it applied to previous projects. Its choice proved to be a great success once again, resulting in the safe transfer of crews every day.
Date:

December 2011

Project duration:

11 months

Client:
Revolutionary fall pipe ROV with high level ROV automation
Our client Boskalis approached Seatools with a proposition to integrate a survey ROV into their main fall pipe ROV in order to eliminate the need for separate post-surveys.
The result is a highly automated fall pipe ROV that integrates a survey ROV. The survey ROV also features full DP functionalities, and can dock and undock fully automatically so as to facilitate direct post-surveys that yield major cost savings. Thanks to the high degree of ROV automation, a highly complex subsea operation can be performed by a single rov operator.
Date:

July 2011

Project duration:

13 months

Client:
ROV control system allowing for precision rock installation operations
The Flintstone FPROV is one of the largest, most powerful (600kW), and versatile ROV systems that Seatools ever built. The ROV can be equipped with a mass flow excavation tool to facilitate high-volume excavation tasks. Moreover, a seabed grader for precision seabed grading can be added.
This fall pipe ROV's control system features advanced control algorithms to facilitate functions such as follow track line, tracking speed control, and auto swing mode. This allows for a dynamic positioning accuracy of up to 10 centimeters.
Related news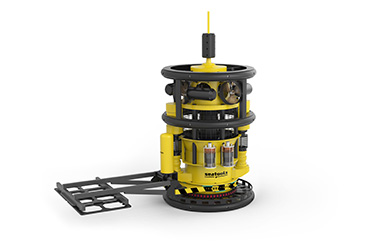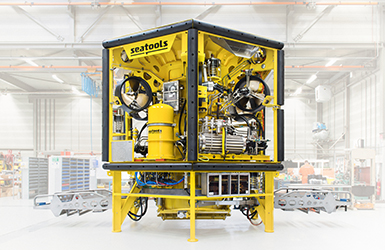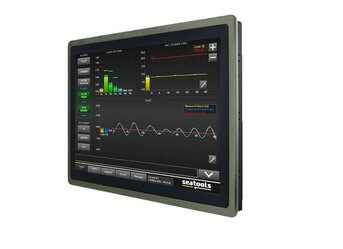 Contact
WOULD YOU LIKE TO DISCUSS YOUR PROJECT WITH OUR EXPERTS?
OTHER CHANNELS
General

+31 (0) 186 68 00 00

Sales

+31 (0) 186 68 00 00
Service (outside office hours, emergency only)

+31 (0)186 65 00 75