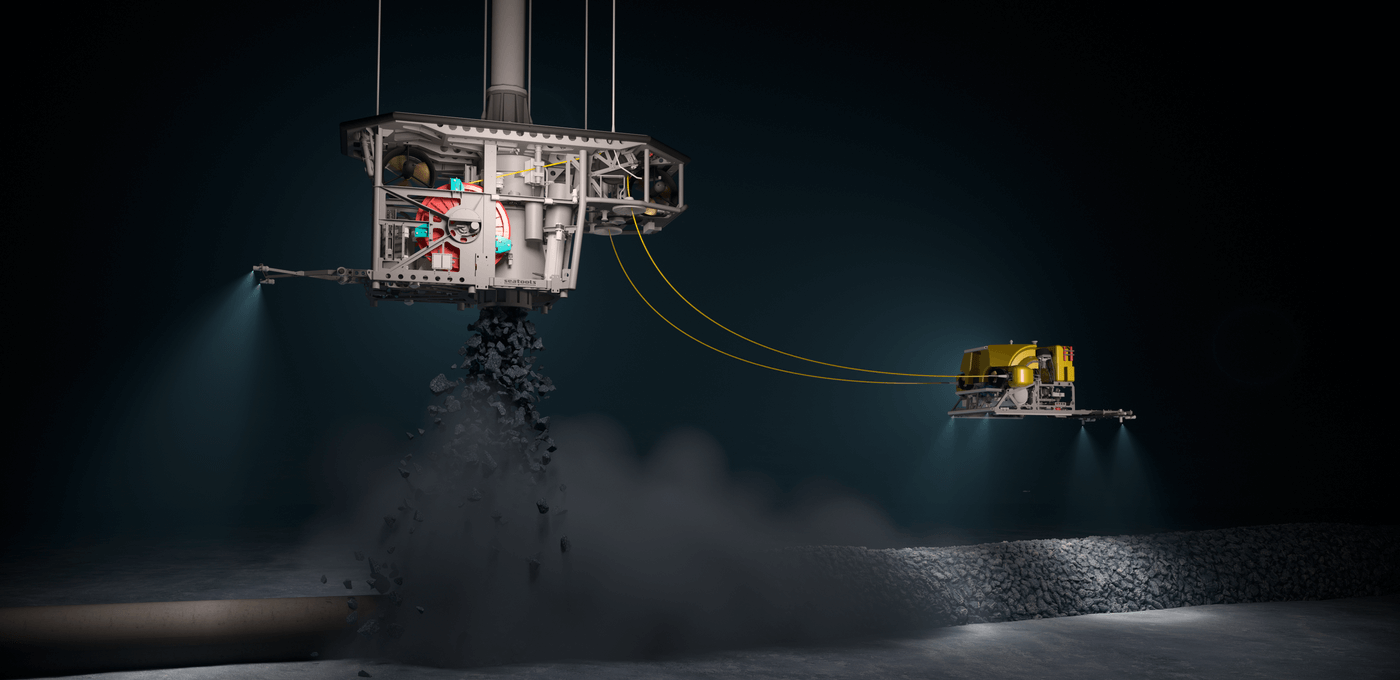 Overview
Significant operational efficiency gains achieved by direct post-survey capabilities
One significant cost driver in rock-installation operations is the inability of a rock-installation ROV to perform an immediate post-process survey. Rock dust kicked up during rock-dumping prevents the survey equipment from operating properly. As a result, a rock-dumping vessel is required to re-run its track and perform a separate post-process survey. Alternatively, an inspection ROV, including crew, can be deployed. Either way, a very costly matter.
Our client Boskalis approached Seatools with a proposition for the omission of this cost driver: the integration of a survey ROV that follows the main ROV at a specific distance, and performs a direct post-process survey. An exciting engineering trajectory followed, during which Seatools brought the proposed concept to life. The result is a highly automated fall pipe ROV that integrates a survey ROV. The survey ROV features full DP functionalities, and can dock and undock fully automatically.
Project scope

Full-fledged fall pipe ROV system, including integrated survey ROV and delivery of training simulator

Project duration

Client
Able to perform a direct post-dump survey, the rock-dumping vessel does not need to re-run its track to perform a post-survey, leading to a reduction in required vessel time and major cost savings. How can we enhance the economics of your operations?
Features & Specifications
Integrated survey ROV for immediate post-surveys

The main ROV is equipped with a survey ROV that is able to (un)dock itself automatically. In order to perform post-process surveys, the survey ROV positions itself at a fixed relative position behind the main ROV. The result is major cost saver: the survey ROV eliminates the need to perform a separate post-process survey.

Automated precision rock-installation

Like our fall pipe ROVs, the Rockpiper ROV comes with a large degree of process and navigational automation. This includes functions such as auto-depth, auto-heading, auto-swing, and auto-track. Thanks to the ROV's high degree of automation, a highly complex subsea task can be performed by a single operator.

ROV simulator for operator training

Thanks to the ROV simulator supplied by Seatools, operators gain proficiency faster and can experience abnormal system performance in a safe environment.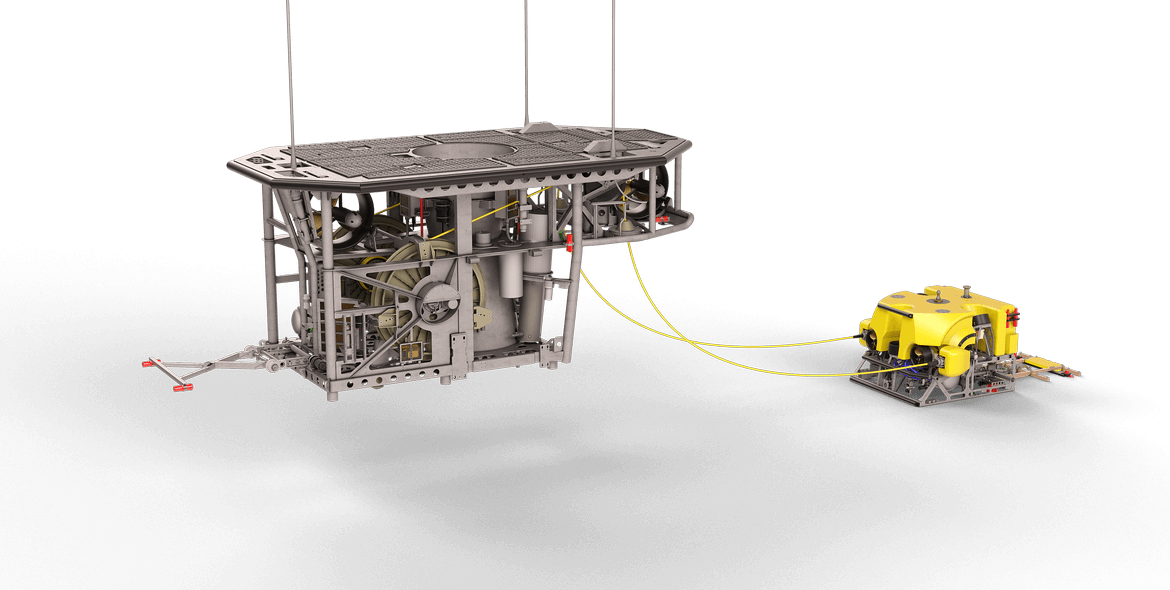 Type of ROV:

Fall pipe ROV incl. survey ROV

Installed power:

320 kW

Depth rating:

2000 meters
Drive configuration:

Electric-hydraulic

Positioning capabilities:

Auto-depth, Auto-heading, Auto-track, Auto-swing

Dimensions (l x w x h):

7.8 x 4.2 x 3.6 m
Contact
WOULD YOU LIKE TO DISCUSS YOUR PROJECT WITH OUR EXPERTS?
OTHER CHANNELS
General

+31 (0) 186 68 00 00

Sales

+31 (0) 186 68 00 00
Service (outside office hours, emergency only)

+31 (0)186 65 00 75