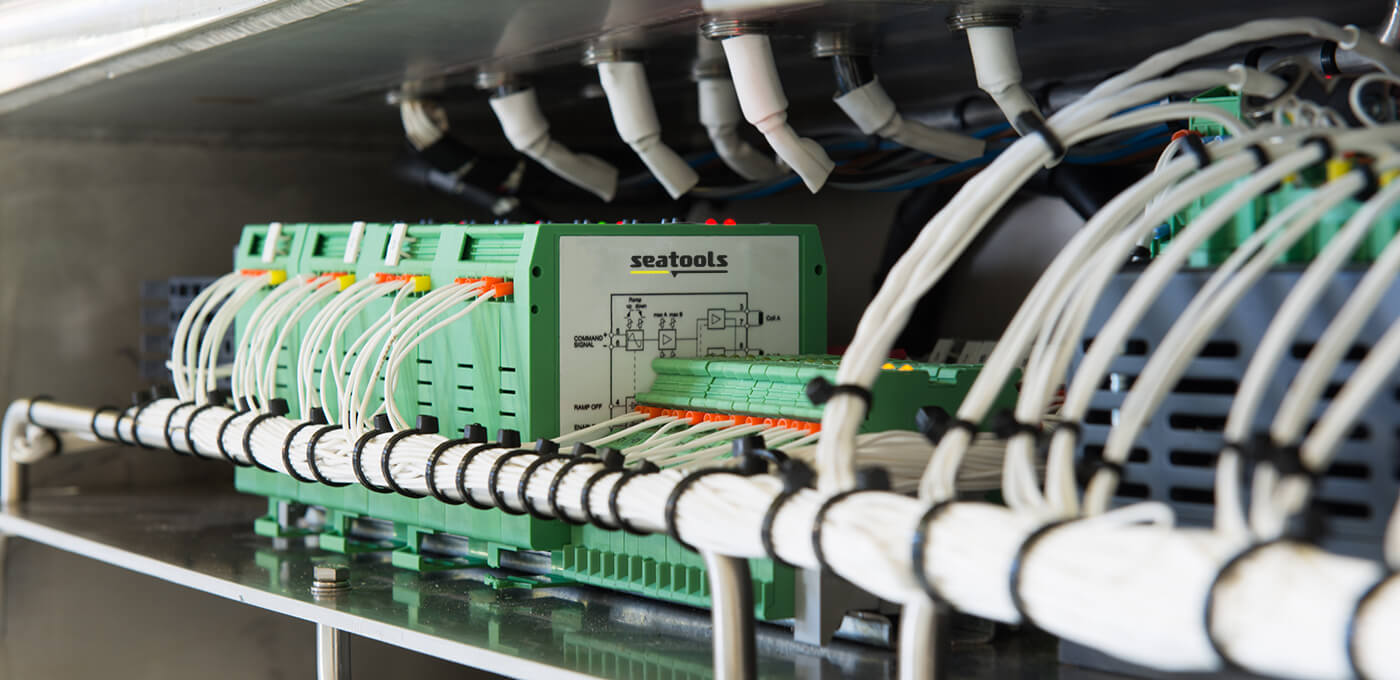 Overview
From individual components to complex custom-engineered subsea electronic systems
Seatools offers a broad range of subsea electric components, systems, and services. Our collection includes a wide array of subsea electric components, such as junction boxes, umbilical terminations, and subsea sensors. For more than 15 years we have successfully applied these components to the subsea vehicles and systems we deliver, some of which operate under the harshest of conditions.
In addition to individual components, Seatools delivers full-fledged electronic systems. Because subsea electronic systems frequently run in tandem with the hydraulic, mechanical, and control segments of a system, at this very crossroads Seatools' multidisciplinary engineering approach offers great value. Properly devising a system requires a capable system integrator with knowledge and experience of all disciplines concerned. Our heave-compensated gangway project is an outstanding example of Seatools' ability to fulfill this role. Facilitated by our advanced simulation capabilities, we successfully integrate all concerned engineering disciplines.
Expertise

Subsea electronic components and modules, including sensors and subsea electronics modules
Rugged housings and electronics suitable for harsh environments (e.g. dredging)
Subsea electronic systems such as drive systems and ROV electronics
Advanced simulations and control of subsea electro-(hydraulic) systems

Value creation

Combination of extensive experience, standardized components, and strong engineering capabilities
Minimal commissioning times thanks to advanced simulations
One-stop shop

Track record

Delivery of numerous (ROV) electronic components and systems
Performed numerous simulations on electro-(hydraulic) systems
Would you like to discuss your project? Our experts are happy to discuss and advise on potential solutions for your project.
Scope
Electronic components and sub-systems

Monitoring and control systems

Electro-(hydraulic) drive systems

Power and data transmission

Service and upgrades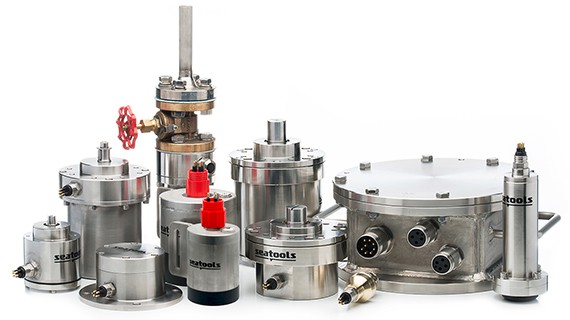 Subsea electronic components and sub-systems
We deliver standardized and custom-made subsea electronic components and sub-systems. Among the variety of underwater electronic components that we offer are subsea sensors, junction boxes, cable joints, subsea housings, and cable terminations. We also supply sub-systems, such as subsea electronic modules. Numerous components and sub-systems developed by Seatools are also deployed in the subsea vehicles we build; many years of experience and field feedback have informed their designs.
Learn more about our subsea electronic components on the following page.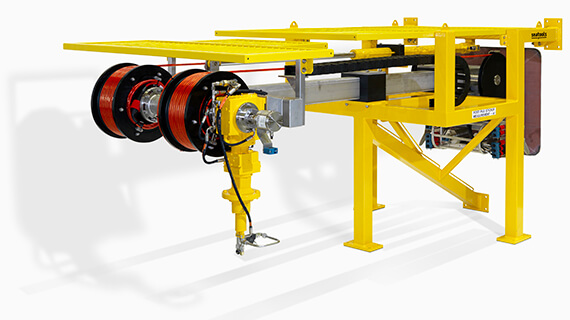 Full insight and control your subsea assets and operations
Seatools is unique in its ability to provide a wide range of customized dredging, offshore, and subsea monitoring and control systems. Thanks to our experience and far-reaching subsea technology toolbox – containing a robust subsea sensor range and subsea measurement technologies like taut wires – we can draw on endless possibilities for the design, development, and construction that results in your custom-made system. As such, we can deliver tailor-made, rugged subsea monitoring and control systems for virtually any application based on proven technology, in short time frames, and in a cost-effective way.
Learn more about our subsea monitoring and control on the following page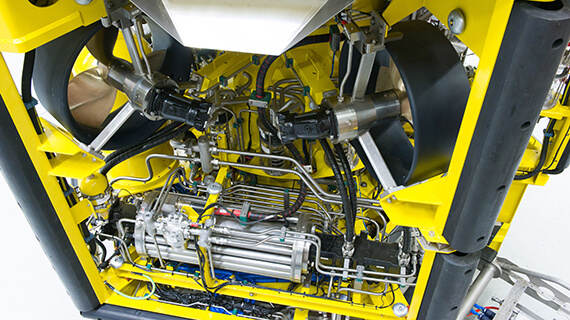 Subsea electro-(hydraulic) drive systems
Seatools harbors vast experience in the design, analysis, and construction of subsea electro-(hydraulic) drive systems. Whether it concerns the propulsion of an electro-hydraulic ROV, or a highly accurate servo drive system for a subsea saw – Seatools is capable of providing highly reliable, custom-made drive systems for any type of subsea equipment. In addition, our advanced simulation capabilities have proven to generate significant value in the design of drive systems, enabling accurate predictions of drive performance under any condition.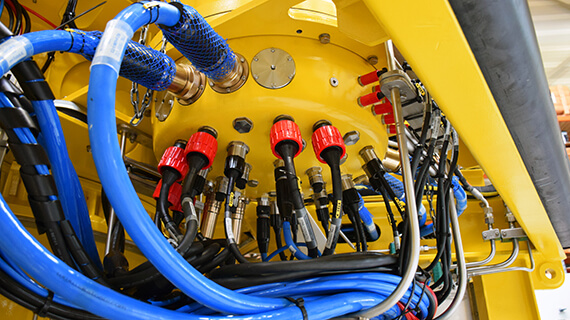 Subsea power and data transmission
Seatools delivers an extensive range of capabilities, components, and systems that are related to subsea power and data transmission. This varies from (in-house or on-site) molding and termination capabilities to custom-made multiplexer and data transmission solutions. Solutions, that feature fiber optic-, acoustic-, and wireless-based technologies. A case in point is the deep-water A&R hook monitoring and control system, which was implemented in an environment that did not allow for power and data transmission cables. Seatools met this challenging requirement by powering the system with a battery-powered subsea HPU, while acoustic modems enabled data communication.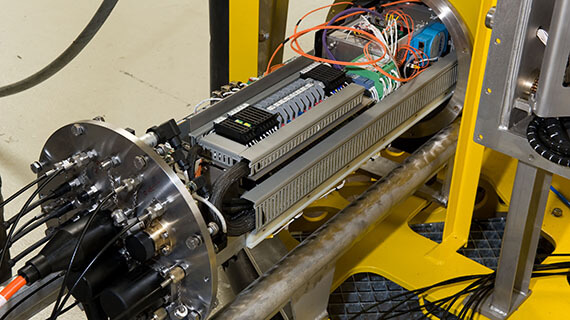 Service and upgrades
Seatools performs service and upgrade activities on self-manufactured and third-party manufactured subsea electro-(hydraulic) systems. For example, multiple upgrades of ROV control systems have been executed to increase their dynamic positioning performance.
Contact
WOULD YOU LIKE TO DISCUSS YOUR PROJECT WITH OUR EXPERTS?
OTHER CHANNELS
General

+31 (0) 186 68 00 00

Sales

+31 (0) 186 68 00 00
Service (outside office hours, emergency only)

+31 (0)186 65 00 75