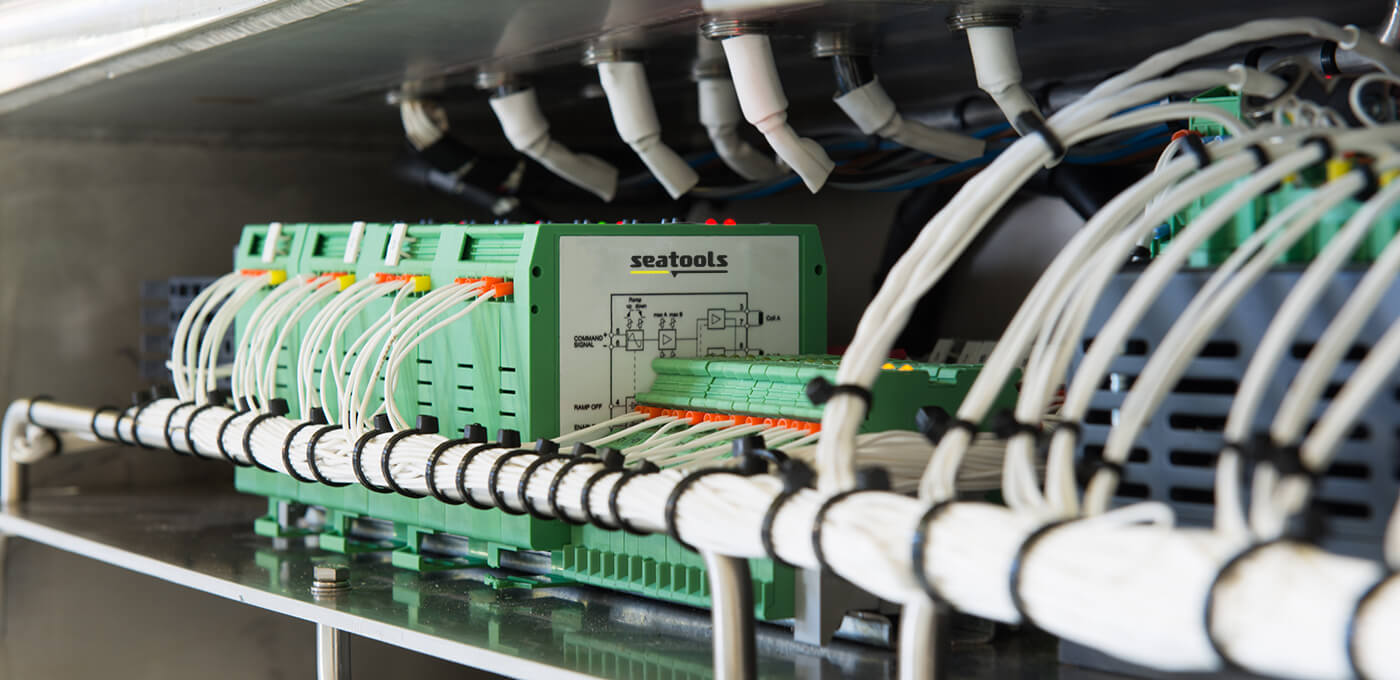 Overview
From individual components such as junction boxes to complex custom-engineered subsea electronic systems
Due to increasing popularity of all-electric subsea systems, subsea electronics engineering competences are more important than ever before. Seatools is home to vast experience and an extensive knowledge base in the design and manufacturing of subsea electric systems, ranging from subsea cable terminations to all-electric ROV systems. The design and successful delivery of a highly automated all-electric Barracuda subsea saw is one example of our capabilities in electrical engineering.
Not only is our electrical engineering department able to design electric system; it also builds, tests, commissions, and supports subsea electronics.
Our scope includes:
• Engineering and consulting related to subsea electronics
• Construction and assembly of subsea electric systems and components
• Testing and qualification of subsea electric systems and components
Expertise

Subsea electronic components and modules including sensors and subsea electronics modules
Rugged housings and electronics suitable for harsh (dredging) environments
Subsea electronic systems such as drive systems, monitoring & control, ROV electronics
Advanced simulations and control of subsea electro- (hydraulic) systems

Value creation

Combination of extensive experience, standardized components, and strong engineering capabilities
Minimal commissioning times thanks to advanced simulations
One-stop-shop for subsea electronic systems

Track record

Delivered numerous (ROV) electronic components and systems
Delivered numerous subsea monitoring and control systems
Performed numerous simulations on electro-(hydraulic) systems
Would you like to discuss your project? Our experts gladly discuss and advise on potential solutions for your project.
Contact
WOULD YOU LIKE TO DISCUSS YOUR PROJECT WITH OUR EXPERTS?
OTHER CHANNELS
General

+31 (0) 186 68 00 00

Sales

+31 (0) 186 68 00 00
Service (outside office hours, emergency only)

+31 (0)186 65 00 75