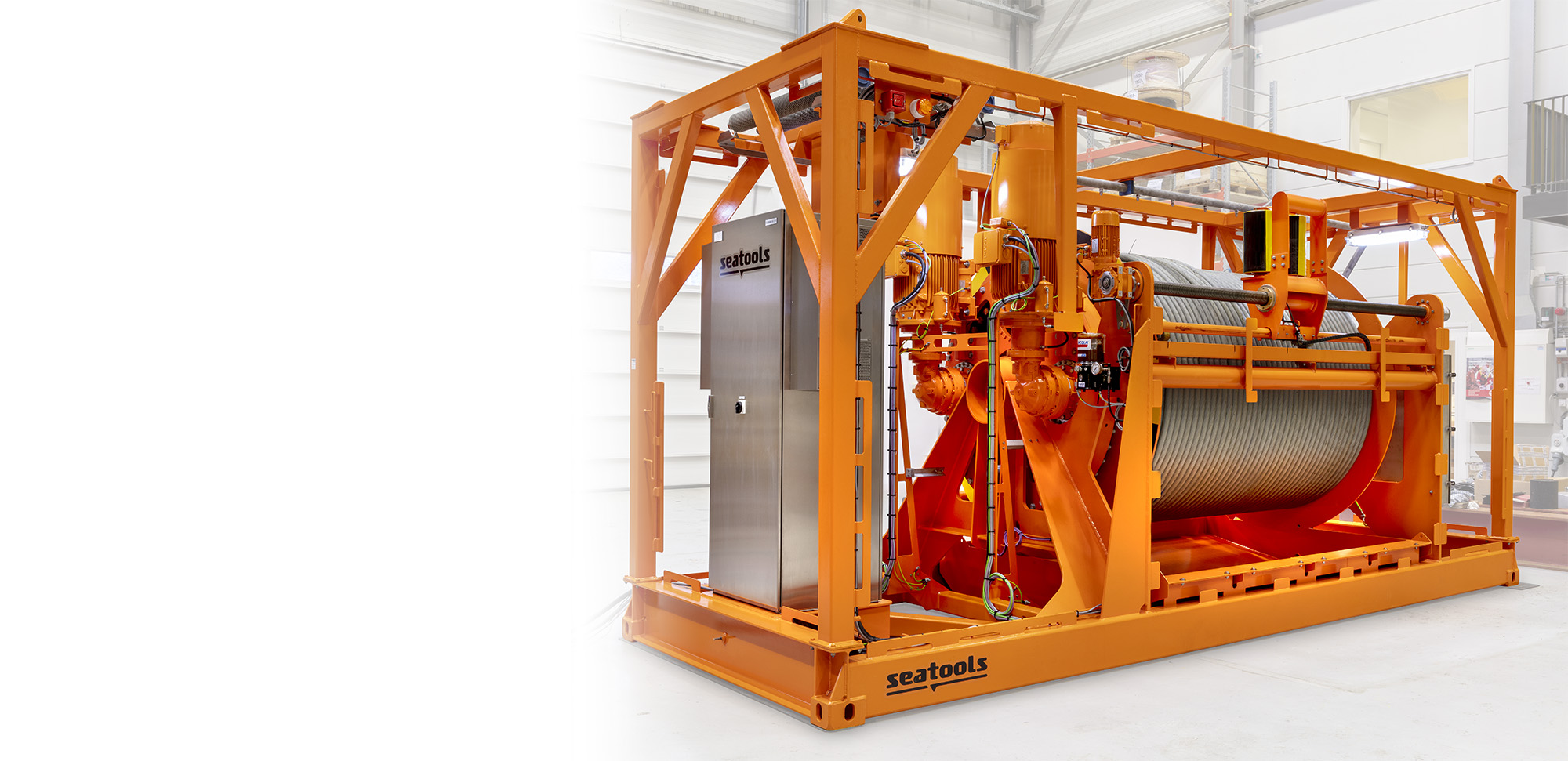 Overview
Turn-key offshore winch solutions featuring advanced motion control technology
Seatools is unique in its ability to provide a wide range of both standardized and customized offshore winch solutions featuring advanced motion control technology. A rarely found combination of expertise in hydraulic and electric drive technology, motion control technology, and offshore and subsea electronics results in mission-critical AHC / CT hoisting and umbilical winches with outstanding reliability and workability levels, irrespective of encountered conditions. In order to guarantee performance in the field and minimize commissioning times we make use of advanced simulations during the development of our winch solutions. These simulations enable us to verify controller performance and pre-program the controller's most optimal settings ahead of commissioning.
However, our offering extends beyond the delivery of marine winch solutions. We take a step forward in unburdening our clients by delivering additional (drive train) components and sub-systems, such as umbilical terminations, (subsea) HPUs, actuators, etc… Doing so benefits quality and lead times, but also improves cost-effectiveness and shifts the burden of project management away from our clients.
Scope

AHC / CT hoisting winches
AHC / CT umbilical winches
Equipment rental and sales

Value creation

An offering that fits every need
Thoroughly tested and fail-safe winch controllers
Short lead and commissioning times

Track record

AHC / CT rental fleet
1.8 MW umbilical winch – Van Oord
Numerous ROV & trencher AHC / CT winches
By offering both custom and standard winches for sale and rent, our engineers propose a solution suitable for every technical requirement, lead time, and budget. Learn more?
SCOPE
AHC / CT hoisting winches

AHC / CT umbilical winches

Winch AHC upgrades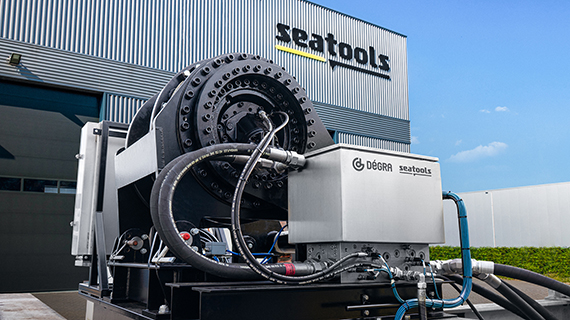 Controlled handling of loads under adverse conditions
Seatools offers a wide range of standardized and customized AHC (active heave compensated) and CT (constant tension) hoisting winches that allow for continuous operations under harsh environmental conditions. In order to improve workability and minimize commissioning times, winch controllers are extensively simulated.
Key features:
• Full service offering
• Rental and sales solutions
• Short lead and commissioning times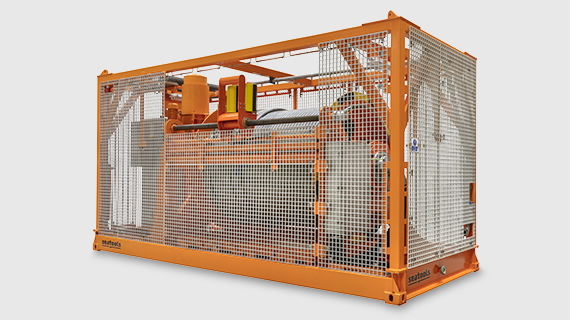 Mission critical umbilical winches for uninterrupted offshore operations
The umbilical winch, responsible for the transfer of power and data between the vessel and the operable subsea equipment, plays a crucial role in the operational uptime of an entire offshore operation as it inevitably represents a single point of failure. Seatools, with its vast experience and capabilities in subsea infrastructure mounted on mission-critical equipment, houses all resources needed to design and deliver fully customized AHC and CT umbilical winches. Also capable of delivering additional drive train sub-systems (e.g. umbilical termination, SHPU, etc.), clients can outsource full-fledged projects to a single supplier, which benefits quality levels and lead time while unburdening the client.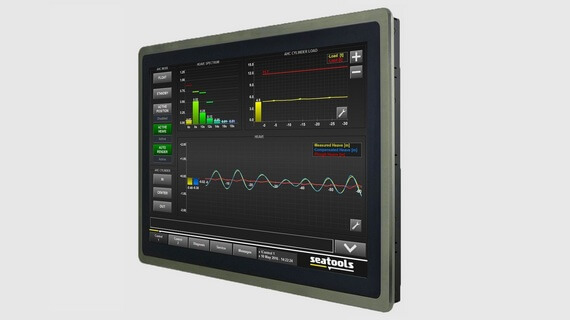 Expand the workability of your existing offshore winch
Our HeaveMate® AHC standardized control system facilitates the integration and upgrading of existing winch systems. We take into account all case-specific conditions, requirements, and existing (drive) systems, and perform simulations in order to ensure the correct performance of the system under any condition. Once all in-depth simulations have been completed, the pre-optimized controller is integrated in the existing system, resulting in a minimum of commissioning time.
LEARN MORE
HOW WE CREATE VALUE
An offering that suits every need

By offering both customized and standardized AHC / CT umbilical and hoisting winches, in addition to equipment sales and rental possibilities, we match every need, technical requirement, admissible lead time, and available budget.

Thoroughly tested and fail-safe winch controllers

Thanks to our best-in-class simulations we deliver first-time-right solutions and fail-safe winch (control) systems. Before an AHC winch is installed on site, its control system is extensively simulated. As such, we predict the controller's response to any condition ahead of installation, and implement the most effective control strategy. Moreover, as early as the design stage our simulations facilitate analysis of system component defects, such as a failing motion sensor. We guarantee our systems feature sufficient fault tolerance levels.

Short lead and commissioning times

Also when it comes to lead and commissioning times our simulation capabilities make the difference. Simulations enable us to pre-program the controller's most optimal settings ahead of commissioning. In addition, Seatools relies on an extensive experience base and control algorithm library. In practice, this means our lead times are short and expensive offshore commissioning time is reduced.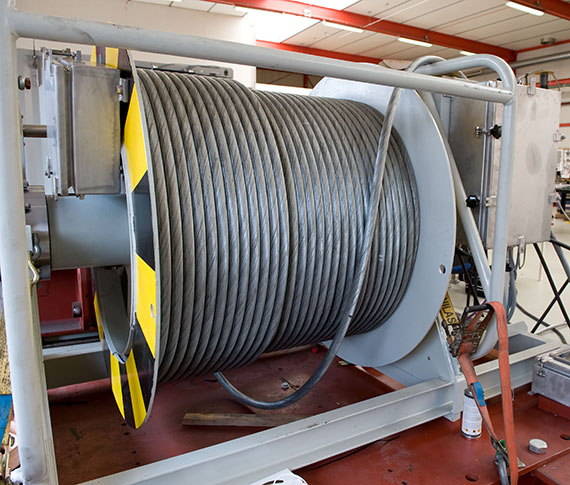 We simulate our AHC winch control systems upfront in order to guarantee industry-leading workability levels and minimize commissioning times. Want to know more?
TRACK RECORD
A trustworthy track record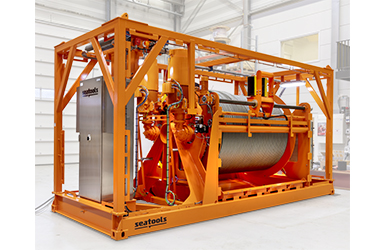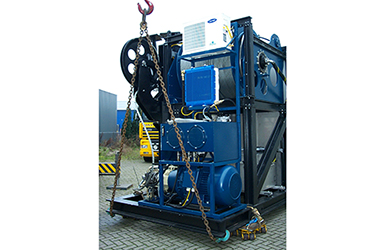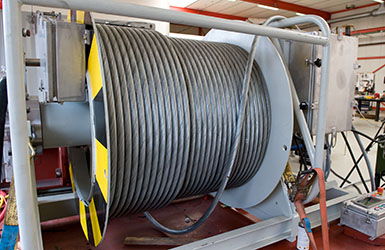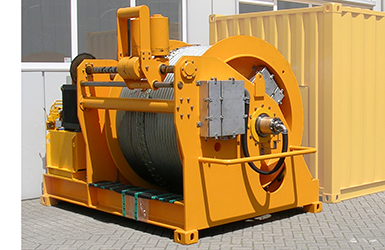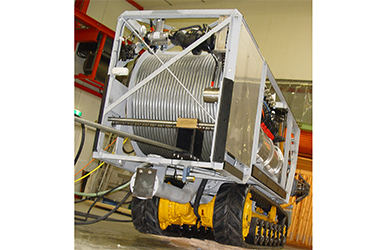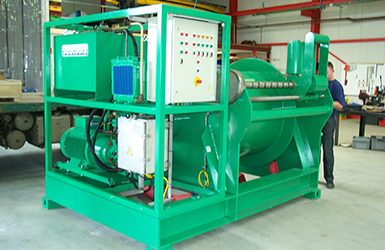 Date:

February 2020

Project duration:

6 months

Client
1.8 MW CT umbilical winch
In order to power its new subsea trencher "Deep Dig It," van Oord approached Seatools for the design and delivery of a CT umbilical winch. The result was a plug-and-play containerized umbilical winch that stands out in its ability to transfer exceptionally large amounts of power and data: a total of 1800 kW of power at a voltage rating of 4100 VAC. To guarantee uninterrupted operations across a wide variety of (environmental) conditions, much effort was invested in heat management during the engineering phase.
Date:

August 2002

Project duration:

18 months

Client
AHC winch for dual-mode ROV
The ROHP II is a multipurpose inspection ROV that performs a wide variety of inspection and intervention tasks. The ROV comes with two operational modes: a hanging mode and a free-flying mode.
The deployment system of the ROV comprises a containerized winch that, in combination with a series of sheaves and a hydraulic cylinder, features AHC functionality. In order to allow for the free-flying mode, the ROV itself had an integrated tether winch.
Date:

August 2008

Project duration:

5 months

Client
Constant tension ROV winch
In 2009, Seatools completed this high-precision fall-pipe ROV system for Jan de Nul. The system's ingenious design facilitates easy transportation and enables its use on various of our clients' vessels.
Along with the ROV, Seatools delivered a 7 kN ROV constant tension (CT) winch that includes the umbilical and umbilical termination. When in CT mode, the winch will spool in and out as required so as to follow the ROV's motion relative to the vessel, while keeping the umbilical tension constant.
Date:

August 2006

Project duration:

7 months

Client
25 kN CT umbilical reeler
The Arthopod 600 is a subsea pipeline trencher that can be deployed for both pre- and post-lay subsea trenching. For this project, Seatools developed an innovative subsea pipeline trenching technique that efficiently digs large trenches in hard soils.
In order to transfer all electrical current and fiber signals from the control container to the Arthropod 600, Seatools delivered a plug-and-play CT reeler. As with all Seatools winches, the reeler came as a plug-and-play unit that included a spooling device, power distribution and controls, umbilical, slip ring unit, and umbilical termination.
Date:

October 2003

Project duration:

3 months

Client
Integrated CT winch
Seatools developed a dedicated Remotely Operated Cleaning Machine (ROCM) to clean a 400-meter-long power plant's cooling water intakes. In order to power the vehicle and to transfer data between the control room and the vehicle, the crawler featured an integrated umbilical winch that was fitted at the rear of the crawler. The constant torque control system of the winch ensured a nearly constant tension in the umbilical during movement of the crawler.
Date:

April 2001

Project duration:

5 months

Client
CT Umbilical winch-towed trencher
The Jetting Bull is one of the first towed subsea cable trenchers ever built – a truly pioneering project in the field of subsea cable trenching at its time of completion. Still today, the machine features a very effective design because of its tubular frame's dual functionality. Not only does the frame transfer the towing forces, it also transports jetting water to the jetting fingers. In addition to the subsea trencher, Seatools also delivered the umbilical drum winch with constant tension (CT) functionality.
In order to guarantee performance in the field and minimize commissioning times we make use of advanced simulations during the development of our winch solutions.
Multimedia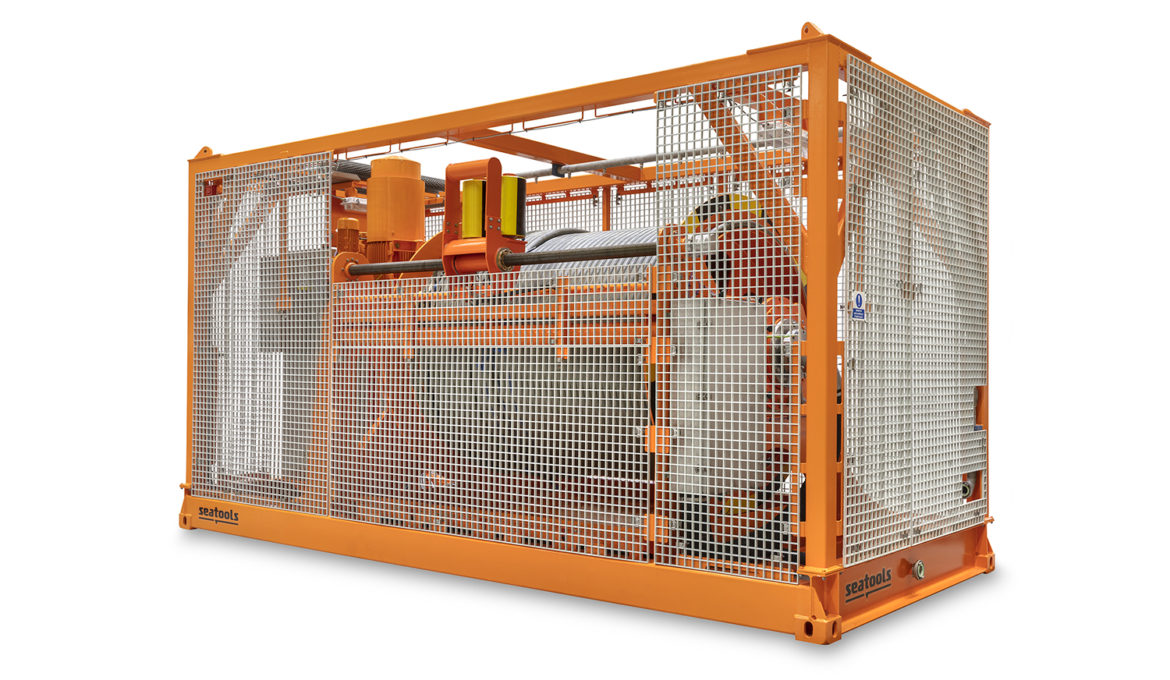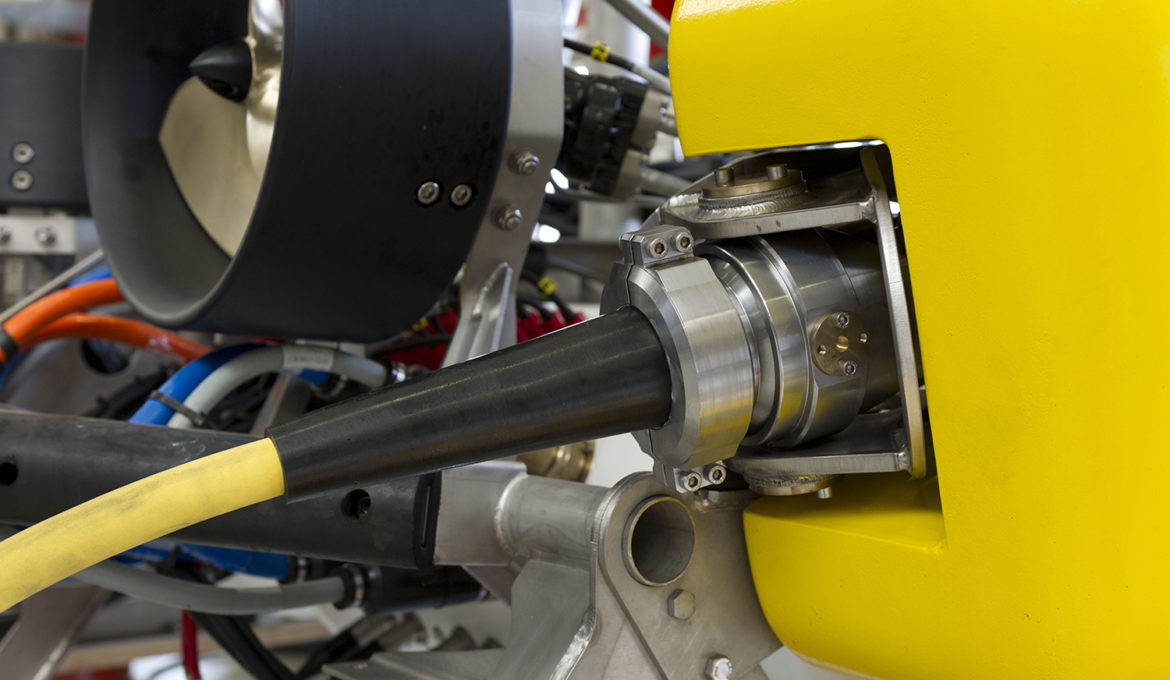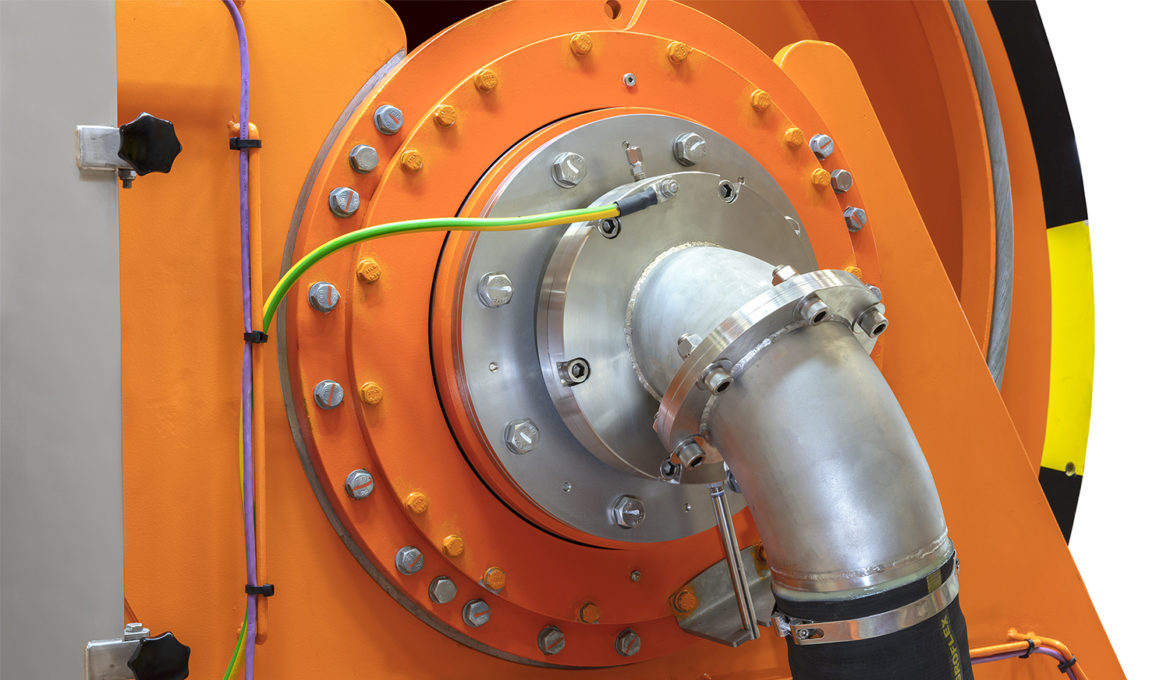 CONTACT
WOULD YOU LIKE TO DISCUSS YOUR PROJECT WITH OUR EXPERTS?
OTHER CHANNELS
General

+31 (0) 186 68 00 00

Sales

+31 (0) 186 68 00 00
Service (outside office hours, emergency only)

+31 (0)186 65 00 75