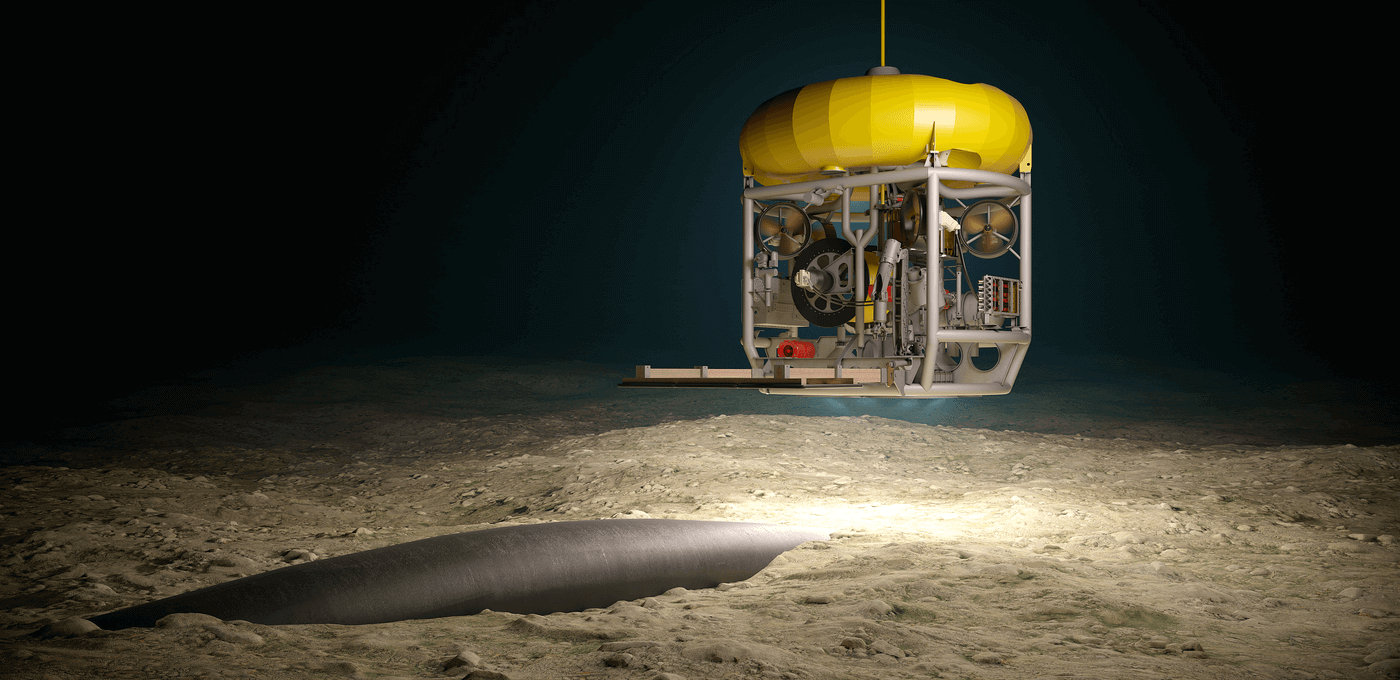 Overview
Seatools designs, manufactures, and upgrades any type of AUV and ROV
Seatools is unique in its ability to provide a full range of custom-made ROVs and AUVs. Throughout the years we have built a strong track record as a ROV manufacturer. In many cases, our innovative ROV designs have resulted in significant improvements in our customers' operational efficiency. The Rockpiper fall-pipe ROV, with integrated inspection ROV to perform rock installation and survey in a single pass, is a case in point.
Thanks to our engineering principles, we deliver first-time-right vehicles at a minimum of required commissioning times. During the design stage, a detailed simulation model of the entire ROV – including sub-systems – is created. In order to ensure proper performance of the ROV under any condition, and to pre-tune the control system prior to commissioning so as to save valuable vessel time, this model is extensively tested in a virtual world.
Expertise

AUVs and ROVs for commercial, scientific, and military purposes
AUV and ROV components and sub-systems
AUV and ROV control systems, automation, and simulators

Value creation

Efficient operations thanks to excellence in vehicle dynamic positioning and automation
ROV designs based on standardization
Effective operations thanks to fit-for-purpose vehicles

Track record

Delivered more than 15 tailor-made ROVs
ROV dynamic positioning accuracy of 10 cm with 25 mT ROV
Revolutionary integrated inspection ROV technology
The extremely high accuracy levels of Seatools' ROV control systems allow for dynamic positioning of a 25-ton fall pipe ROV within 10 centimeters, resulting in minimum rock spillage. Does your ROV operation require accuracy?
SCOPE
Feasibility, FMEA, and concept studies

Components and sub-systems

Bespoke AUVs and ROVs

Maintenance, repair, and upgrades

ROV simulators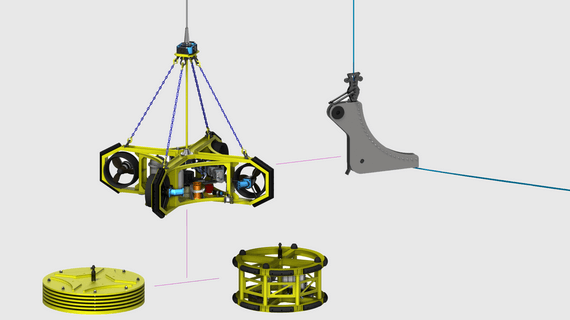 You provide the case and requirements, we seek out a solution
Seatools is capable of and experienced in the performance of early-stage studies for the development of fit-for-purpose AUVs and ROVs. The studies we conduct typically explore the feasibility of required performance criteria as set by the customer, and help ensure optimal vehicle configuration. Other typical subjects concern CAPEX / redundancy level ratio optimization, operational sequence analysis, load case analysis, operational automation analysis, and ROV dynamic positioning tolerance analysis.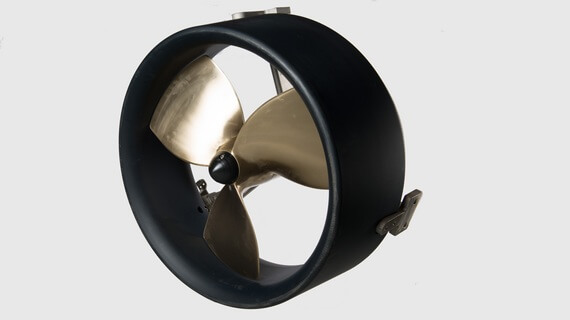 Field-proven AUV and ROV components and sub-systems
Seatools delivers both standardized and custom-made AUV and ROV components and sub-systems. When it comes to subsea hydraulic ROV parts and sub-systems, we deliver thrusters, compensators, filters, power packs, and valve boxes. When it comes to subsea electronic ROV parts and sub-systems, we offer a wide variety of sensors, junction boxes, terminations, and e-pods. Our component designs are based on more than 15 years of field feedback: we have successfully applied components to all our ROVs and other subsea vehicles, such as trenchers.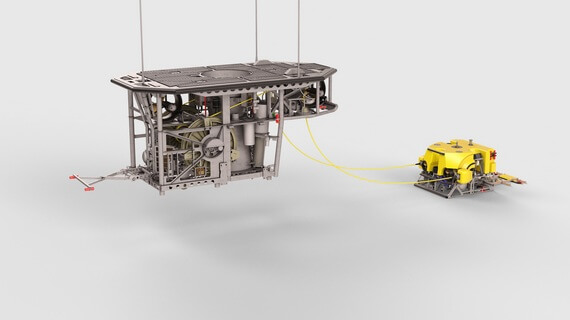 Turnkey delivery of fit-for-purpose AUVs and ROVs
To be able to design and manufacture any type of AUV or ROV, Seatools combines an extensive toolbox of standardized ROV components and sub-systems, all required engineering disciplines, and broad experience regarding ROV technology. Our track record contains various examples of innovative ROV solutions that enables our customers to perform their operations in a highly efficient way. The Rockpiper FPROV with integrated survey ROV is a case in point. The Rockpiper enabled Boskalis to achieve significant operational cost savings as it facilitates direct post-process surveys.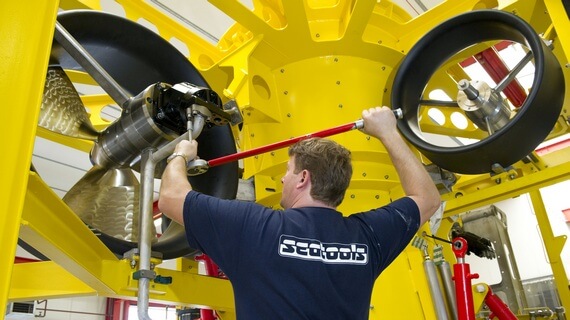 Extended performance thanks to ROV maintenance, repair, and upgrades
Seatools performs ROV maintenance, repair, and upgrade activities on self-manufactured as well as on third-party AUVs and ROVs. We executed multiple upgrading projects on fall pipe ROVs, for example. Our work enables our clients to perform tasks that stretch far beyond the original purpose of their ROVs.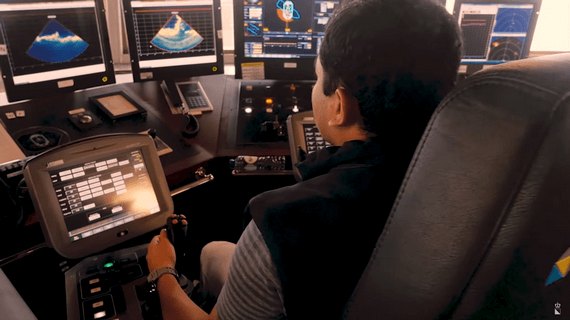 Gain proficiency faster and experience abnormal situations in a controlled environment
Seatools is experienced in the development and delivery of real-time ROV simulators used for effective operator training. Real-time ROV simulators avoid expensive and risky training at sea, and allow for exact planning of operations. Our on-board simulators make good use of employees' time: they enable practice and preparation for jobs during transit.
HOW WE CREATE VALUE
Efficient operations thanks to excellence in vehicle dynamic positioning and automation

In order to minimize rock spillage, our clients in the field of subsea rock installation demand for the highest possible ROV positioning and navigation accuracy. As a result, throughout the years we have developed ROV control systems and related simulation models which allow for outstanding ROV positioning and navigation accuracies. This results in highly accurate and automated ROV operations, thus saving valuable vessel time and relieving operator from exacting labor.

Effective operations thanks to fit-for-purpose vehicles

Our strongly innovative capacity enables us to design and deliver tailor-made ROVs and AUVs for any commercial, scientific, or military purpose or requirement. Fit-for-purpose configurations can vary in performance specifications, including in depth rating, payload, tidal conditions, and auxiliary power requirements. The ROHP is a case in point of a highly customized ROV: the many tasks that our client required can be performed by a single ROV, which results in highly effective operations.

ROV designs based on standardization

Not only are we able to deliver tailor-made AUVs and ROVs, we also make sure to deliver vehicles in an effective way. This is thanks to our extensive technology toolbox that contains standardized modules and components. The benefits of our approach are manifold: short lead times, competitive pricing, and reliable and proven technology thanks to predictable performance.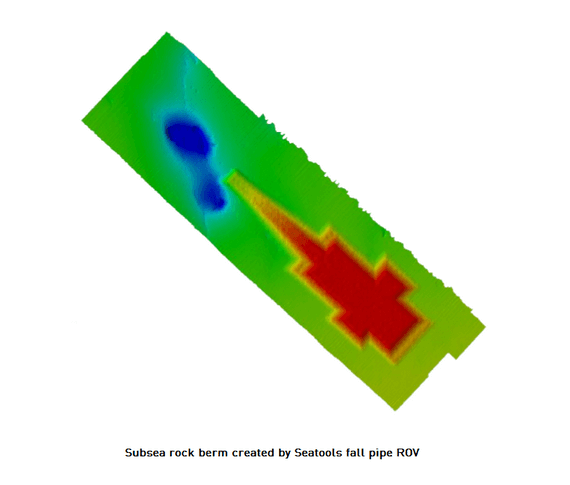 Would you like to discuss your project with us? Our experts gladly discuss and advise on potential solutions for your project.
Standardized AUV and ROV components and sub-systems
FIELD-PROVEN COMPONENTS AND SYSTEMS
Hydraulic thrusters

Subsea HPUs

ROV compensators

Hydraulic filters

ROV sensors

ROV junction boxes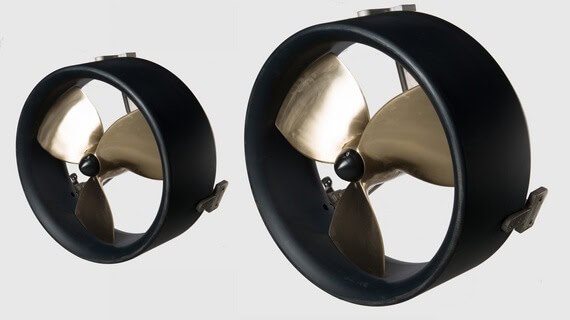 A range of field-proven hydraulic thrusters for reliable ROV propulsion
Seatools offers a range of reliable hydraulic thrusters for ROVs that come as ready-to-use assemblies and include a drive arrangement. Our thruster systems are proven designs, and have been incorporated in many of our ROVs. Not only do we supply the thruster hardware itself, Seatools can also perform ROV propulsion design engineering.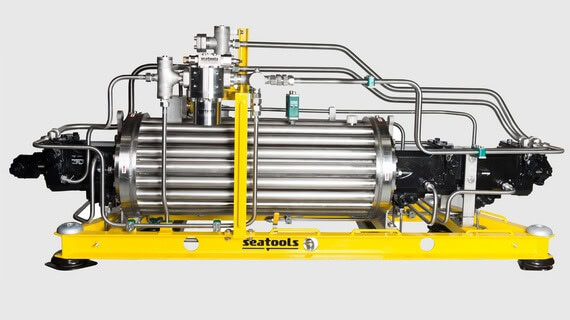 Reliable ROV hydraulic power thanks to standardized and custom-made subsea HPUs
Seatools develops and delivers both standardized and custom-made subsea hydraulic power units. Thanks to their limited size, modular design, and high reliability, our standardized subsea hydraulic power packs make an excellent choice for your ROV applications. In case your ROV design demands a custom-made HPU, Seatools can provide subsea hydraulic power units tailored to your specifications.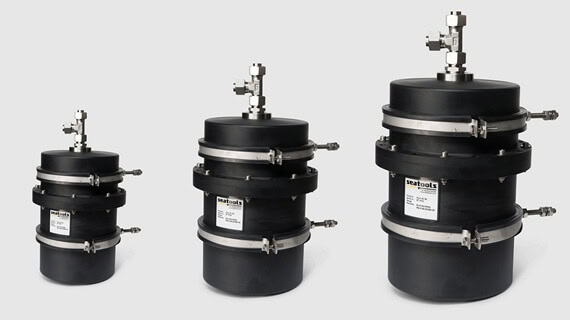 Standardized and custom-made ROV hydraulic compensators
With four subsea hydraulic compensator series, Seatools is able to provide an appropriate subsea hydraulic compensator for every ROV's hydraulic system. While our basic hydraulic compensator series features a light-weight design to reduce ROV mass when this is an important design criterion, our advanced and heavy-duty compensator series ensures that ROVs can operate in the harshest of offshore and dredging environments.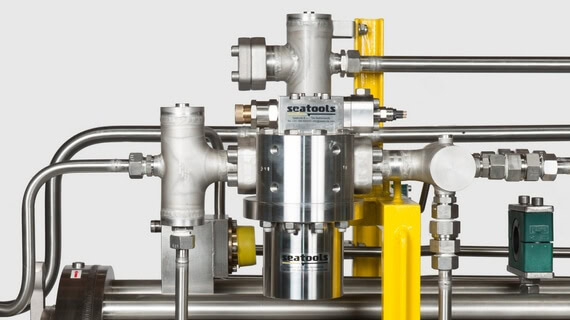 FIELD-PROVEN FILTERS FOR ROV HYDRAULIC SYSTEMS
Seatools offers a range of highly reliable and user-friendly subsea hydraulic filtration systems. Our (subsea) hydraulic filters can be provided in many configurations, with variations in filtration method, impurity classification, pressure rating, software interfaces / implementation, and more.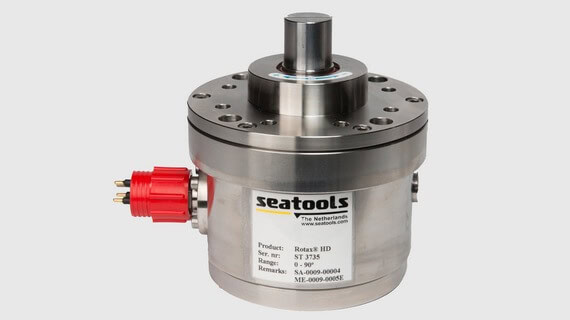 Extensive range of field-proven ROV sensors
Seatools developed an extensive range of ROV sensors known for their robustness, reliability, and accuracy. Our sensors have been successfully applied to many Seatools as well as third-party subsea vehicles.
The range includes rotation angle sensors, ROV pressure sensors, ROV depth sensors, inclination sensors, and proximity switches. A variety of versions are available for each sensor, varying in water depth applicability, electric connections, sizes, materials, mounting options, and more.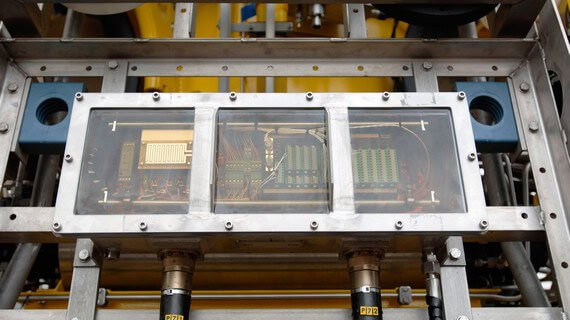 Dry and pressure-compensated ROV junction boxes
Seatools delivers standardized and tailor-made (subsea) junction boxes and pressure housings for ROV applications. Our high-end ROV junction boxes are characterized by their robustness and decency, and can be delivered in many different configurations. Variations exist in cable and connector configurations, pressure ratings, dimensions, signal converters, sensor integration, power supplies, and remote I/O components.
Prior to delivery, each junction box is pressure tested at our hydrostatic pressure-testing facility.
TRACK RECORD
A track record of innovative, custom-made AUVs and ROVs
that perform as they should, the first time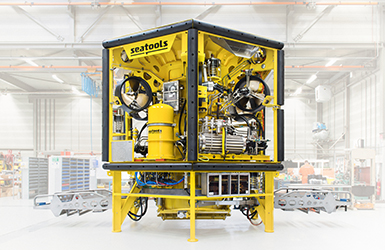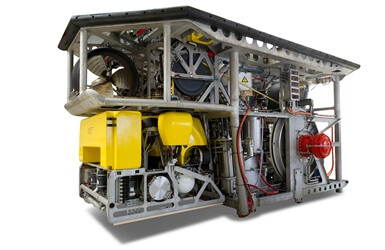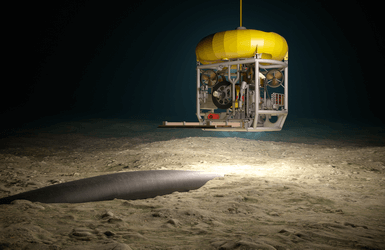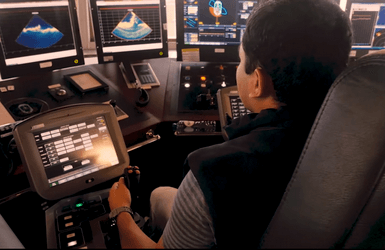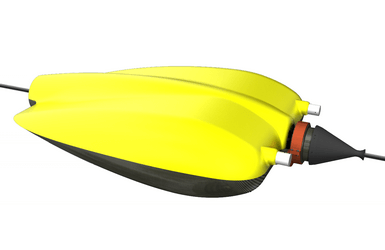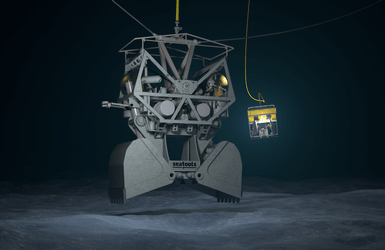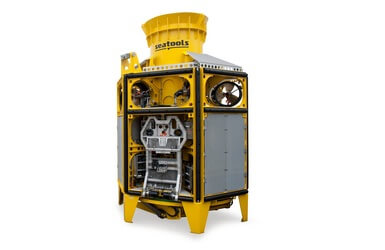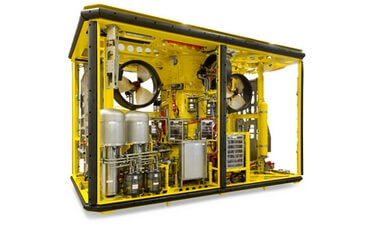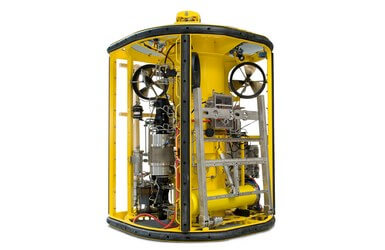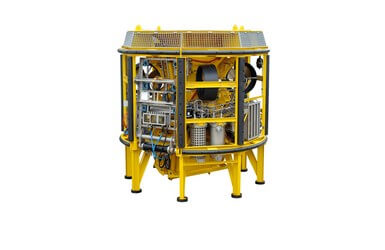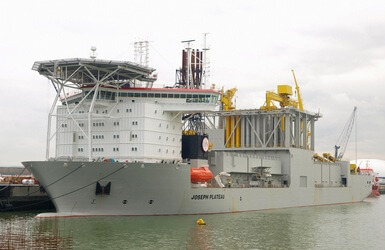 Date:

June 2018

Project duration:

12 months

Client:
The ROV 7 fall pipe ROV: a state-of-the-art fall pipe ROV that achieves extremely reliable rock installation operations
The ROV 7 fall pipe ROV, which was built for Van Oord, integrates all of Seatools' knowledge and capabilities in the field of fall pipe ROVs, and represents the state of the art in the field of ROV engineering.
The conceptual design process recognized ROV reliability and availability as key requirements. Seatools performed an FMEA study, and designed an ROV architecture that facilitates very high levels of system reliability.
Date:

December 2011

Project duration:

11 months

Client:
Significant operational efficiency gains thanks to revolutionary integrated survey ROV technology
Our client Boskalis approached Seatools with a proposition to integrate a survey ROV into their main fall pipe ROV in order to eliminate the need for separate post-process surveys.
The result is a highly automated fall pipe ROV that integrates a survey ROV. The survey ROV features full DP functionalities, and can dock and undock fully automatically so as to facilitate direct post-process surveys that yield major cost savings.
Date:

August 2002

Project duration:

18 months

Client:
Multi-purpose inspection ROV that performs all types of observation and inspection tasks
The ROHP II, developed on behalf of Rijkswaterstaat, is a multipurpose inspection ROV designed for inspection, sampling, survey, and light intervention tasks in waters with strong currents and poor visibility, such as the North Sea.
Because the ROV should be able to perform a wide variety of tasks, Seatools developed two different modes: the hanging mode and the free-flying mode. As this was never done before, the project posed a significant challenge to our engineers.
Date:

December 2011

Project duration:

3 months

Client:
Real-time ROV simulator for effective operator training
In addition to the design and delivery of the Rockpiper fall pipe ROV itself, Seatools also developed and delivered an on-board simulator. This simulator allows ROV operators to experience simulatons of specific operations and abnormal system behavior. The operator receives real-time feedback from the ROV user interface. Specific operations, such as the positioning of the ROV and the (un)docking of the survey, can be trained in an effective and safe manner.
Date:

November 2013

Project duration:

3 months

Client:
Special-purpose AUV for cable touchdown monitoring and registration
On request of Alcatel-Lucent, Seatools performed a conceptual design study on an AUV capable of accurately monitoring and recording a cable's touchdown point.
The autonomous vehicle is capable of traveling down the cable and subsequently maintains station at a predefined altitude near the touchdown point. During cable laying, the vehicle maintains this position and continuously measures and records the cable touchdown point.
Date:

June 2002

Project duration:

13 months

Client:
Highly productive deep-sea dredging thanks to ROV grab delivering excellent positioning performance
Boskalis and Tideway required a new deep-water dredging method to excavate in challenging soil conditions at a water depth of 150 meters. To this purpose, the Grab Excavation System (GES) was developed.
Seatools designed and built a highly automated grab positioning ROV as well as the related control system for the hoisting arrangement. The high level of ROV automation, combined with extremely high positioning accuracy (20 cm), resulted in outstanding dredging production rates.
Date:

August 2012

Project duration:

12 months

Client:
Highly redundant commercial ROV for predictable SRI operations
For the newly built fall pipe and mining vessel Joseph Plateau, our client Jan de Nul required a fall pipe ROV. During the development of this ROV, overall system reliability was the number-one design criterion.
The criterion yielded a highly redundant ROV architecture that incorporates two equal, full-fledged hydraulic systems. The setup, in combination with full DP capabilities, allows Jan de Nul to perform highly predictable rock installation operations.
Date:

July 2011

Project duration:

13 months

Client:
A highly reliable fall pipe ROV capable of performing multiple seabed preparation tasks
The Flintstone FPROV is one of the largest, most powerful, and versatile ROV systems that Seatools ever built. The ROV can be equipped with a mass flow excavation tool to facilitate high-volume excavation tasks. Moreover, a seabed grader for precision seabed grading can be added.
Thanks to its multifunctional setup, this FPROV system enables DEME to perform multiple seabed preparation tasks using the same piece of equipment while saving time and reducing expenses.
Date:

August 2008

Project duration:

5 months

Client:
A compact and easy-to-transfer commercial ROV system for precision subsea rock installation
This highly compact fall pipe ROV system was completed in 2009 for Jan de Nul. The system's compact design facilitates easy transportation and use on various of our clients' vessels. The ROV is capable of fully automated subsea dynamic positioning.
As with all advanced systems developed by Seatools, this ROV was simulated prior to installation in order to ensure optimal performance and to minimize the duration of commissioning and on-site trials.
Date:

September 2011

Project duration:

12 months

Client:
Record-holding fall pipe ROV able to accurately position rocks at more than 1000 meters of water depth
This fall pipe ROV system was completed in 2011 for Van Oord's rock-dumping vessel "Stornes." In 2014, this ROV broke the world record for subsea rock installation, installing rocks at a water depth of 1277 meters.
Like our other ROVs, ROV 6 incorporates a high level of dynamic subsea positioning. This includes features such as follow track line, tracking speed control, and auto swing mode. These features allow for highly automated precision rock dumping operations.
Date:

July 2016

Project duration:

14 months

Client:
Advanced ROV simulations and ROV training simulator for effective operator training
In addition to the design and delivery of the Joseph Plateau fall pipe ROV, Seatools developed and delivered a segment of a full-mission subsea rock installation simulator. The simulator can imitate a full-fledged rock installation operation – including the installation of the pipe-handling system and the subsea rock installation process controlled by the Joseph Plateau fall pipe ROV.
Related news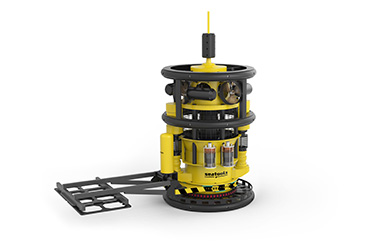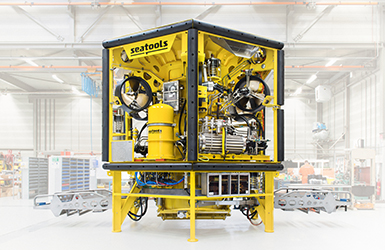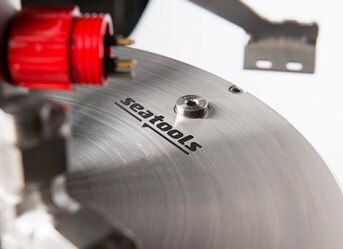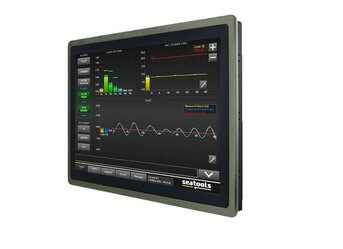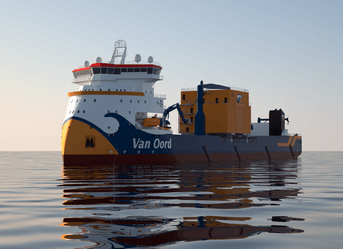 CONTACT
WOULD YOU LIKE TO DISCUSS YOUR PROJECT WITH OUR EXPERTS?
OTHER CHANNELS
General

+31 (0) 186 68 00 00

Sales

+31 (0) 186 68 00 00
Service (outside office hours, emergency only)

+31 (0)186 65 00 75