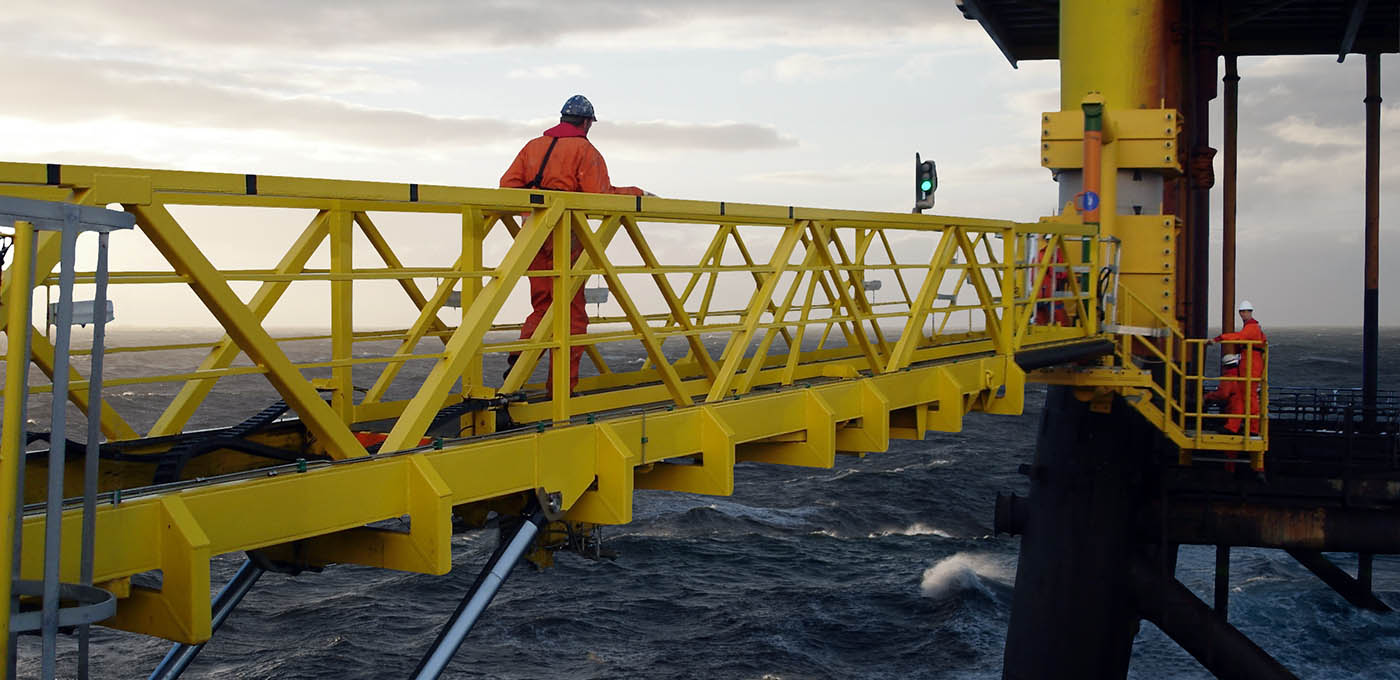 Overview
Seatools provides turn-key heave compensation solutions for full-motion control over any offshore asset
Seatools has a substantial track record in the field of heave and motion compensation. We have analyzed, designed, and delivered innumerable heave and motion compensation systems: from retrofits applied to existing systems with our standardized HeaveMate® active heave compensation system, to the design and delivery of highly complex full-3D motion compensation equipment. Over the years we have developed an extensive library of algorithms for all types of heave and motion compensation systems, resulting in short project lead times.
Expertise

Heave compensation for cranes, winches, LARS, gangways, cargo loading systems, draw works, drag heads, and platforms
Active and passive heave compensation
Motion compensation (up to 6 degrees of freedom)

Value creation

Thoroughly tested and fail-safe controllers
Short lead and commissioning times
One-stop shop

Track record

Numerous retrofit and OEM projects
Full 3D subsea motion control
Turn-key systems: including mechanical, electric, hydraulic, and software systems
Advanced simulations, standardized control modules, and all required disciplines under one roof – our approach to cost-effective and rapid upgrading projects. Do you want to expand your workability too?
SCOPE
Feasibility studies, analysis, and troubleshooting

Custom heave and motion compensation systems

Upgrades and retrofits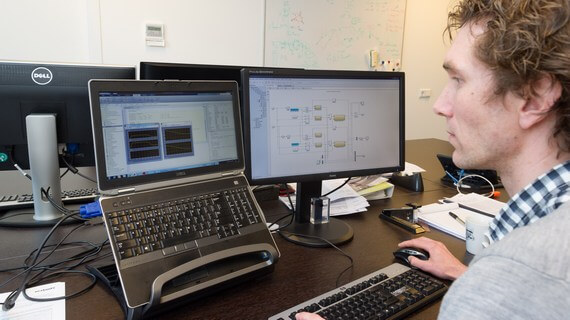 Gain valuable insights for predictable offshore operations
Our advanced simulation capabilities facilitate thorough analysis of any type of (existing) heave and motion compensation system. Extensive simulations may include vessel motions, mechanics, electronics, hydraulics, and controls. Relying on simulations, we analyze a system's behavior, optimize parameter settings and control strategies, and test system response during mode transitions, extreme circumstances, and failure cases.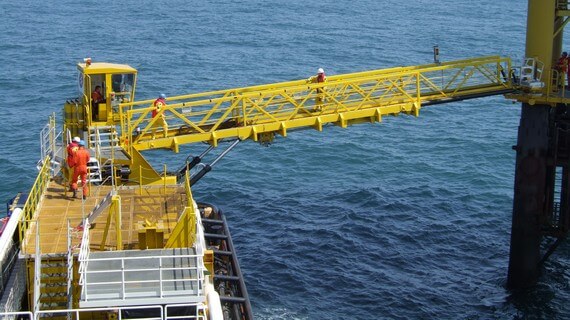 One-stop shop for motion control solutions suiting any of your offshore assets
Custom-made systems include passive heave compensators, active heave compensators, combined passive-active heave compensators, and 3D motion compensators. Seatools can either deliver an OEM package that includes the essentials for heave compensation (i.e. a black box controller with sensors and software), or a fully developed turn-key system that includes mechanical, electric, and hydraulic hardware and software systems. An example of the latter is the OAS heave compensation project. Our scope ranges from system simulations to offshore commissioning and testing.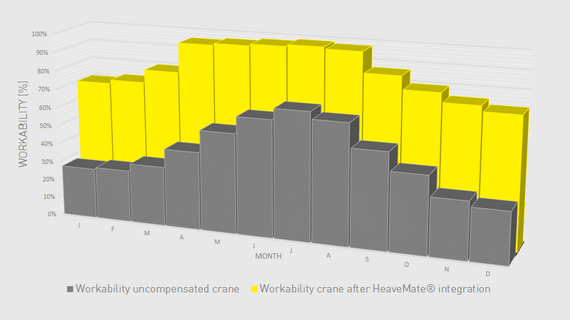 Extend the workability of your existing offshore assets thanks to our standardized solutions
Our HeaveMate® AHC standardized control system facilitates the integration and upgrading of existing systems, such as winches and cranes. We take all the case-specific conditions, requirements, and existing (drive) systems into account, and perform simulations in order to verify the correct performance of the system under any condition. Once all in-depth simulations have been completed, the pre-optimized controller is integrated in the existing system, resulting in a minimum of commissioning time. Seatools is a one-stop shop for upgrades and retrofit projects: our scope includes all required disciplines – including hydraulics and mechanical design – and we deliver our solutions ready-for-use.
HOW WE CREATE VALUE
One-stop shop

Because we do not only have a strong control engineering department, but also house the complementary engineering disciplines such as mechanical, hydraulic, software, and electrical engineering, clients can outsource full-fledged projects to a single supplier. This benefits quality and lead times first of all, but also means that projects are performed in a far more cost-effective way and shifts the burden of additional project management away from our clients.

Thoroughly tested and fail-safe controllers

Thanks to our simulations we deliver first-time-right solutions and fail-safe control system designs. Before a heave compensation system is installed on site, its control system is extensively simulated. Hence we predict the controller's response to any condition ahead of installation, and implement the most effective control strategy. In addition, already during the design stage our simulations facilitate analysis of system component failure, such as a failing motion sensor. Like this, we create a system that features sufficient fault tolerance.

Short lead and commissioning times

Here too our simulation capabilities make the difference. Simulations provide critical insights during the development stage and help us determine the most optimal control strategy as quickly as possible. Simulations also enable us to pre-program the controller's most optimal settings ahead of commissioning. In addition, Seatools holds an extensive experience base and control algorithm library. In practice, this means our lead times are short and expensive offshore commissioning time is reduced. This has proven to create significant value for our customers, especially during complex projects such as heave compensated gangways.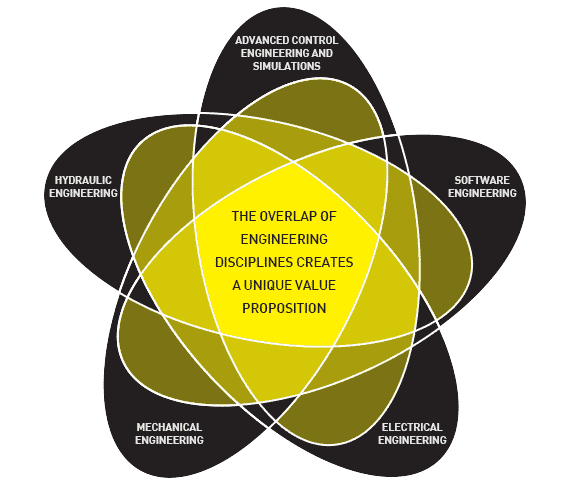 Seatools upgraded a passively compensated LARS system to a combined passively-actively compensated LARS in only 7 weeks. Contact our experts to discuss your project.
Standardized AHC packages
For new and existing equipment
Winches - Active Heave Compensation Packages

LARS - Active Heave Compensation Packages

HeaveMate® - Active Heave Compensation System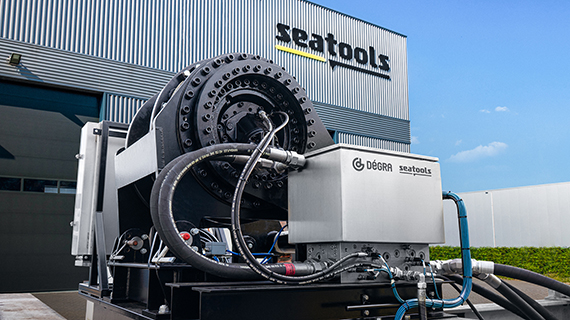 FROM AHC UPGRADES FOR EXISTING AND OEM WINCHES TO FULL-FLEDGED OFFSHORE WINCH SYSTEMS
Seatools distinguishes itself by offering tailor-made active heave-compensated winch solutions for any offshore and subsea application. Our scope ranges from upgrading existing and OEM winches to full-fledged, turn-key offshore winch systems.
Key features:
• Cost-effective solution
• Optimal, fit-for-purpose solutions
• Short lead and commissioning times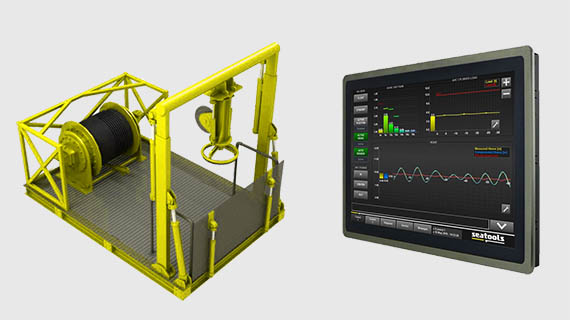 FROM TURN-KEY LARS AHC RETROFIT PROJECTS TO OEM SOLUTIONS FOR subsea hardware MANUFACTURERS
Seatools provides a full range of active heave compensation solutions for both existing and newly built launch and recovery systems (LARS). Our scope of supply can range from turn-key LARS AHC upgrades to LARS OEM AHC solutions.
Key features:
• Cost-effective solution
• One-stop shop
• Short lead and commissioning times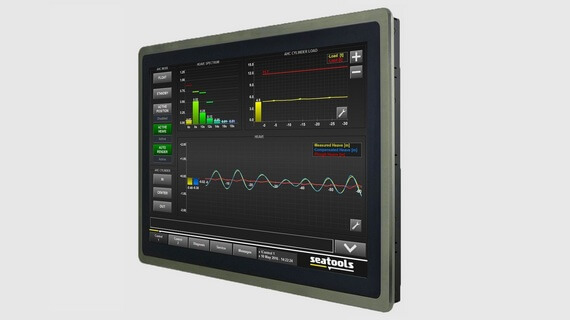 Active heave compensation for offshore assets
The HeaveMate® active heave compensation system is an easy-to-integrate control system for new and existing offshore and subsea hardware equipment, such as winches, cranes, and LARS systems. Seatools offers its standardized HeaveMate® system as a package, including all related services.
Key features:
• Cost-effective solution
• Turn-key delivery
• Short lead and commissioning times thanks to simulations and Auto-tuning
Our simulations ensure proper controller performance under all conditions, and avoid expensive offshore commissioning. Our experts gladly explain what this means for your project.
TRACK RECORD
Our experience is extensive:
from relatively simple 1D AHC retrofits, to complex 3D motion compensator systems
CONTACT
WOULD YOU LIKE TO DISCUSS YOUR PROJECT WITH OUR EXPERTS?
OTHER CHANNELS
General

+31 (0) 186 68 00 00

Sales

+31 (0) 186 68 00 00
Service (outside office hours, emergency only)

+31 (0)186 65 00 75