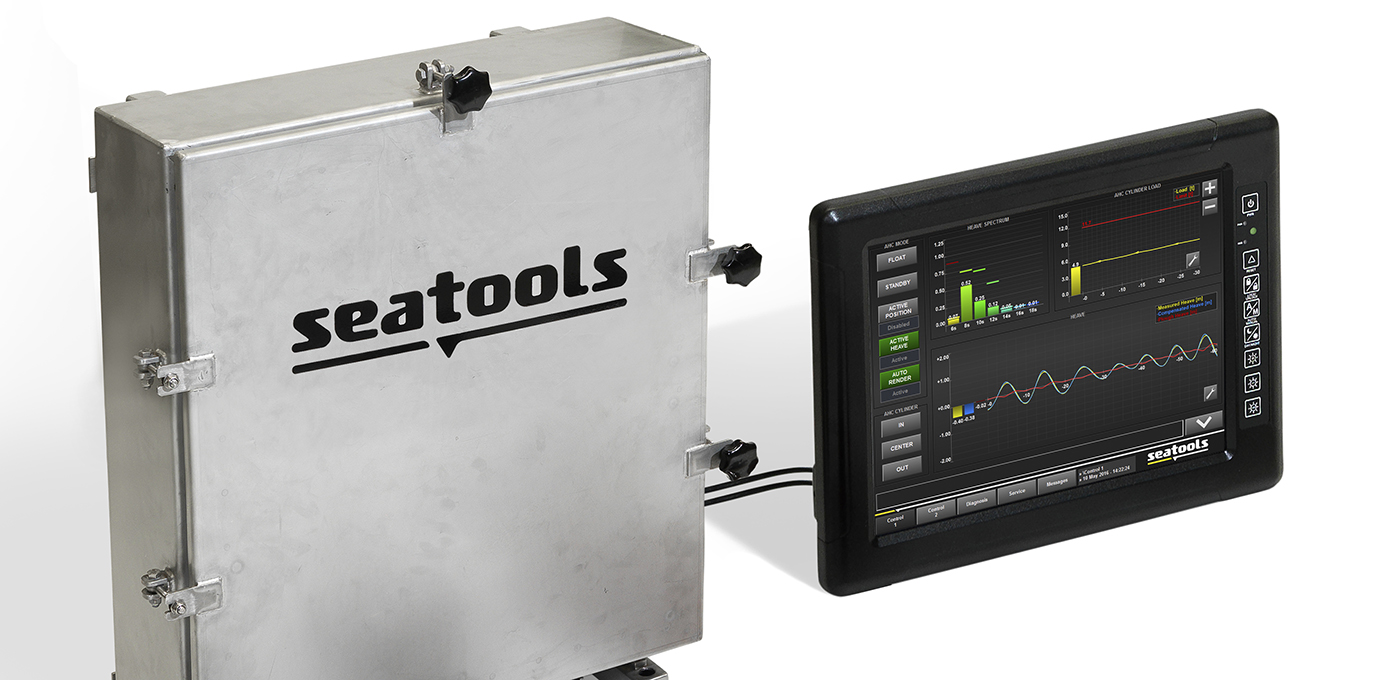 Overview
Retrofit LARS – From passive to active heave-compensated LARS
DeepOcean Group was in the possession of an existing passively heave compensated LARS, designed for large payloads. For the project at hand, however, the client required to handle only a relatively far smaller load in comparison with the passive compensator design load. This mismatch resulted in poor heave compensation performance. In order to correct for the mismatch, the passive system was upgraded to include partial active heave compensation. Seatools designed and built the compensator's control system, which included electronics, software, and sensors.
Given the considerable complexity of the project, the short required delivery time of only 7 weeks posed a significant challenge. Therefore, on short notice, an experienced team was assembled, which consisted of a project manager, an electronics engineer, software engineers, and control engineers. The team created a simulation model that included case-specific equipment and conditions, as well as the HeaveMate® control algorithm. By integrating our standard module, we were able to reduce engineering time significantly.
With the use of in-depth simulations, we discovered that the natural frequencies of the mechanical/hydraulic system were close to the spectrum of the expected vessel motions. Should this have gone unnoticed, poor performance and/or possible equipment failure would likely have been the result. The problem of resonating systems was solved by installing a wave period-dependent control algorithm. This allowed the controller to perform optimally under all wave conditions, without risking instability caused by natural frequencies. The discovery of the problem and its correction prior to installation on board the vessel once again proved the added value of advanced simulations.
Project scope

Detailed performance simulations
Pre-tuning controller
HeaveMate® AHC module
Commissioning and fine tuning

Delivery date

Project duration

Client
Seatools is capable of providing heave compensation solutions for any type of offshore assets. Learn more at our Heave Compensation page or contact one of our experts to discuss your project.
Contact
WOULD YOU LIKE TO DISCUSS YOUR PROJECT WITH OUR EXPERTS?
OTHER CHANNELS
General

+31 (0) 186 68 00 00

Sales

+31 (0) 186 68 00 00
Service (outside office hours, emergency only)

+31 (0)186 65 00 75