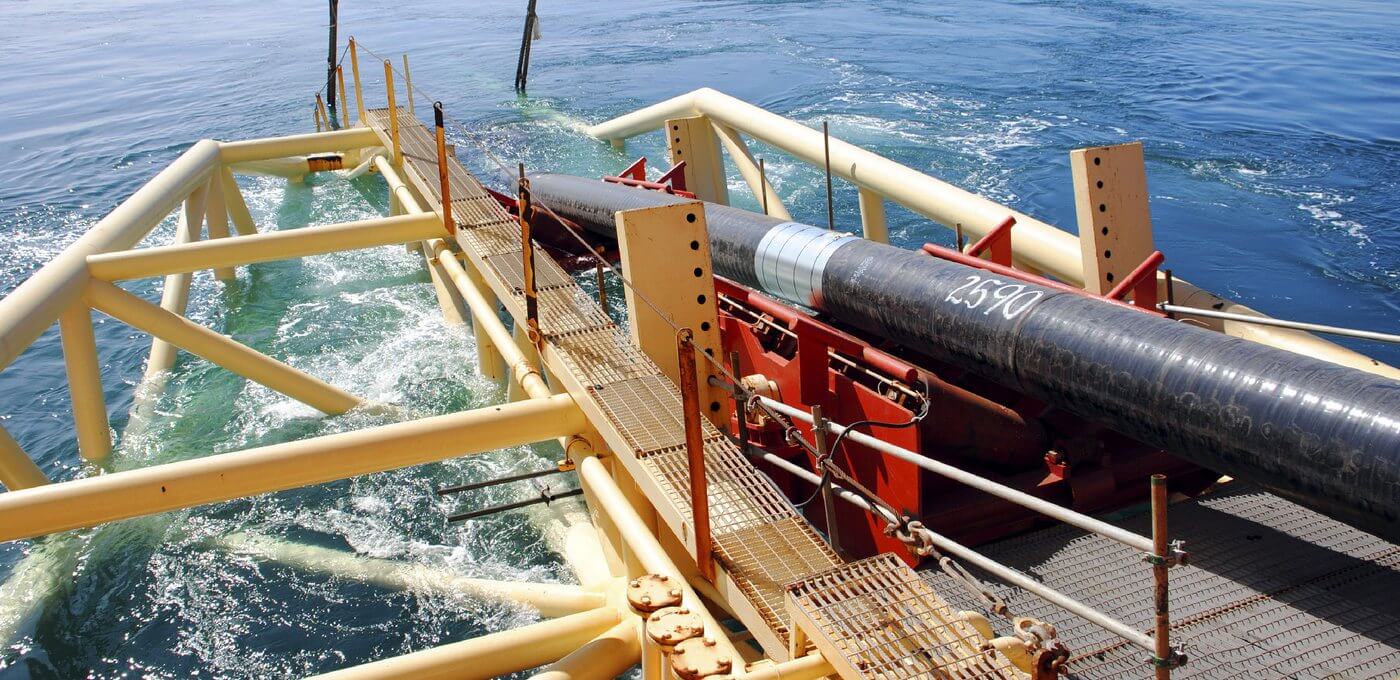 Overview
From accurate monitoring and controls to mission critical installation equipment
Next to our subsea trenching solutions for the burial of submarine cables and pipelines, Seatools offers a broad range of other solutions that also facilitate productive offshore cable and pipeline installation operations. Our cable monitoring and control systems for example, provide real time insight into the cable behavior, shape, and touch down point through which submarine cable laying operations can be performed in a controlled way. In addition to the delivery of bespoke monitoring and control solutions, we also deliver custom engineered components and systems such as subsea cable joints and strain reliefs.
The unique combination between our background in dredging equipment engineering and subsea measurement technologies allows for the development of systems that are both robust and accurate. In addition, we can supply bespoke solutions in a very effective way thanks to our proven standardized subsea technology toolbox, an organizational setup that includes all required engineering disciplines, and our focus on simplicity.
Expertise

Subsea sensor and measurement technology
Touch down monitoring and control
Advanced control engineering

Value creation

Systems based on proven standardized subsea technology toolbox
Systems designed for harsh offshore conditions
Smart solutions that allow for OPEX reductions

Track record

Delivered more than 10 cable and pipeline monitoring and control systems
Systems for splash zone to ultra-deep water
Autonomous monitoring and control systems
Our subsea technology toolbox – which comprehends subsea sensors and measurement technologies – enables (cost-) effective delivery of bespoke and reliable monitoring & control systems. Are you in need for a tailor-made solution?
HOW WE CREATE VALUE
Systems based on proven standardized subsea technology toolbox

Seatools has a standardized toolbox that contains proven subsea instrumentation technologies like our robust sensor range and taut wire subsea measurement A standardized offering provides you with multiple benefits: short lead times, competitive pricing, and reliable technologies that perform as predicted.

Systems designed for harsh offshore and subsea conditions

Our monitoring and controls are designed to be unaffected by the harsh offshore conditions present during installation operations. The unaffectedness for strong tidal currents, limited visibility, mixed zone operations, strong waves and environmental noise allows for uninterrupted offshore installation operations and maximum workability.

Smart solutions that allow for OPEX reductions

Our cable touch down monitoring system for example allows for accurate monitoring and registration of the cable position and shape. This means the presence of an expensive ROV spread is omitted which means a major OPEX reduction.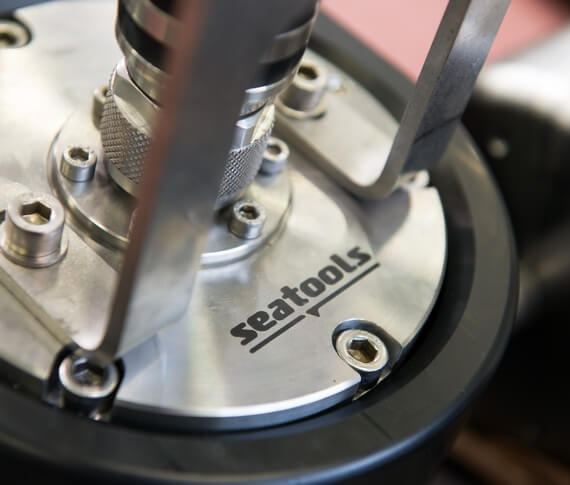 Related systems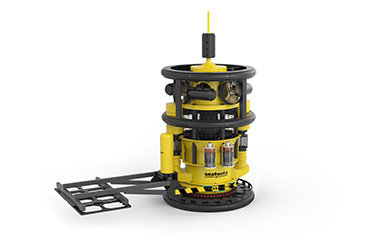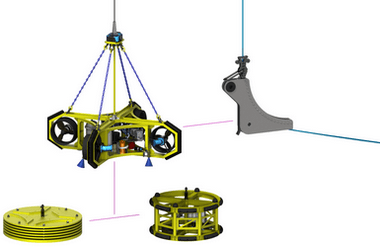 Would you like to discuss your project? Our experts gladly discuss and advise on potential solutions for your project.
Track record
Custom-made solutions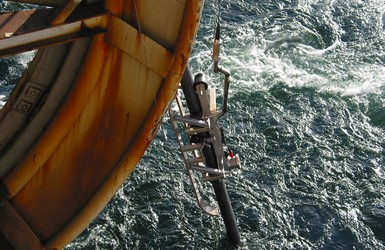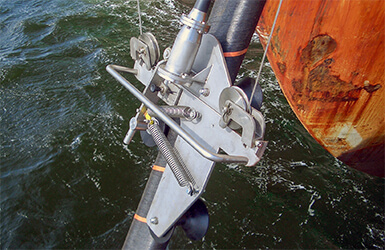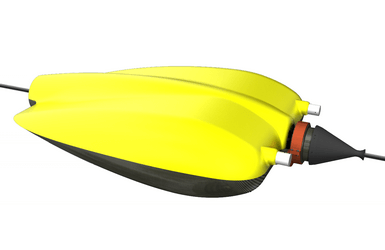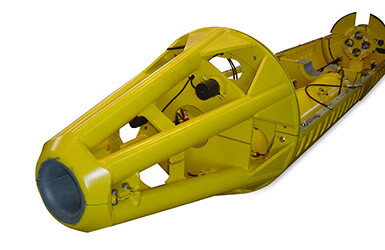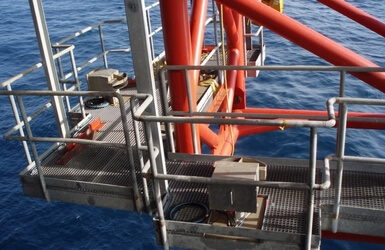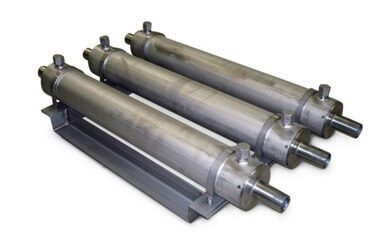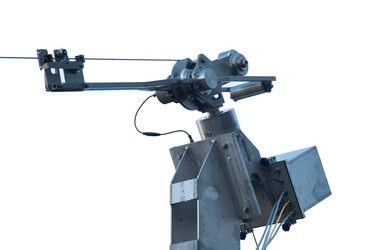 Date:

March 2006

Project duration:

4 months

Client:
Accurate and real-time touchdown point and cable shape monitoring without ROV
On request of Tideway, Seatools developed a dedicated Touchdown Monitoring System for the installation of the Norned cable. The system, based on taut wire technology, provides accurate and real-time data about the cable's position and shape in water depths of up to 75 meters. The system provides data at full laying speeds and, at times, strong tidal currents; conditions in which expensive ROVs are unable to operate.
Date:

March 2006

Project duration:

4 months

Client:
Accurate and real-time cable departure angle measurement
During the installation of the Norned cable, our client applied this cable departure monitoring system in conjunction with the cable touchdown monitoring system. The combination was deployed in order to obtain unobstructed insight in the cable's shape, touchdown position, and behavior. The cable departure monitoring system is executed with a Seatools Twinclino sensor, which provides the cable departure angle in two directions in a highly accurate manner.
Date:

November 2013

Project duration:

3 months

Client:
Special-purpose AUV for cable touchdown monitoring and registration
On request of Alcatel-Lucent, Seatools performed a conceptual design study on an AUV capable of accurately monitoring and recording a cable's touchdown point.
The autonomous vehicle is capable of traveling down the cable and subsequently maintains station at a predefined altitude near the touchdown point. During cable laying, the vehicle maintains this position and continuously measures and records the cable touchdown point.
Date:

Oktober 2005

Project duration:

3 months

Client:
Autonomous monitoring and control system for abandonment and recovery hook
In order to monitoring the twist, tension, and torsion in the cables connected to an abandonment and recovery hook, as well as to control the opening and closing of this hook, IHC IQIP approached Seatools with a request for a monitoring and control system.
As no cables for power and data transmission were allowed, Seatools had to develop an autonomous system. We met this challenging requirement by powering the system with a battery-powered subsea HPU, while acoustic modems enabled data communication.
Date

June 2007

Project duration

4 months

Client
Accurate monitoring of pipe departure angle
In order to monitoring the departure angle of a pipe from a J-lay tower, Heerema Marine Contractors approached Seatools with a request for a monitoring system.
The system consists of multiple laser scanners in rugged housings combined with advanced signal processing software that determines the location of the pipe and generates alarms in case it deviates excessively from the firing line.
Durable cable joints for demanding subsea applications
Seatools has designed and delivered various types of medium voltage subsea cable joints for creating strong and durable subsea cable connections. These cable joints can reconnect both power and fiber optic cables.
Due to the well-considered mechanical construction the cable joint does not reduce cable strength and also preserves system reliability. The installation process is practical and straightforward and our field kits are delivered including all required installation tools, consumables and instructions.
Date

February 2016

Project duration:

3 weeks

Client:
Accurate registration of a plough position during subsea cable installation projects
For a cable installation project performed by Boskalis the HighWire® taut wire system was applied for real time monitoring of the position of a subsea plough. This position reference system excels at typical North sea conditions present during offshore windfarms installation operations such as strong tidal currents, limited visibility, environmental noise and mixed zone operations. The system performed excellently by achieving high accuracy levels at every operational condition.
contact
WOULD YOU LIKE TO DISCUSS YOUR PROJECT WITH OUR EXPERTS?
OTHER CHANNELS
General

+31 (0) 186 68 00 00

Sales

+31 (0) 186 68 00 00
Service (outside office hours, emergency only)

+31 (0)186 65 00 75