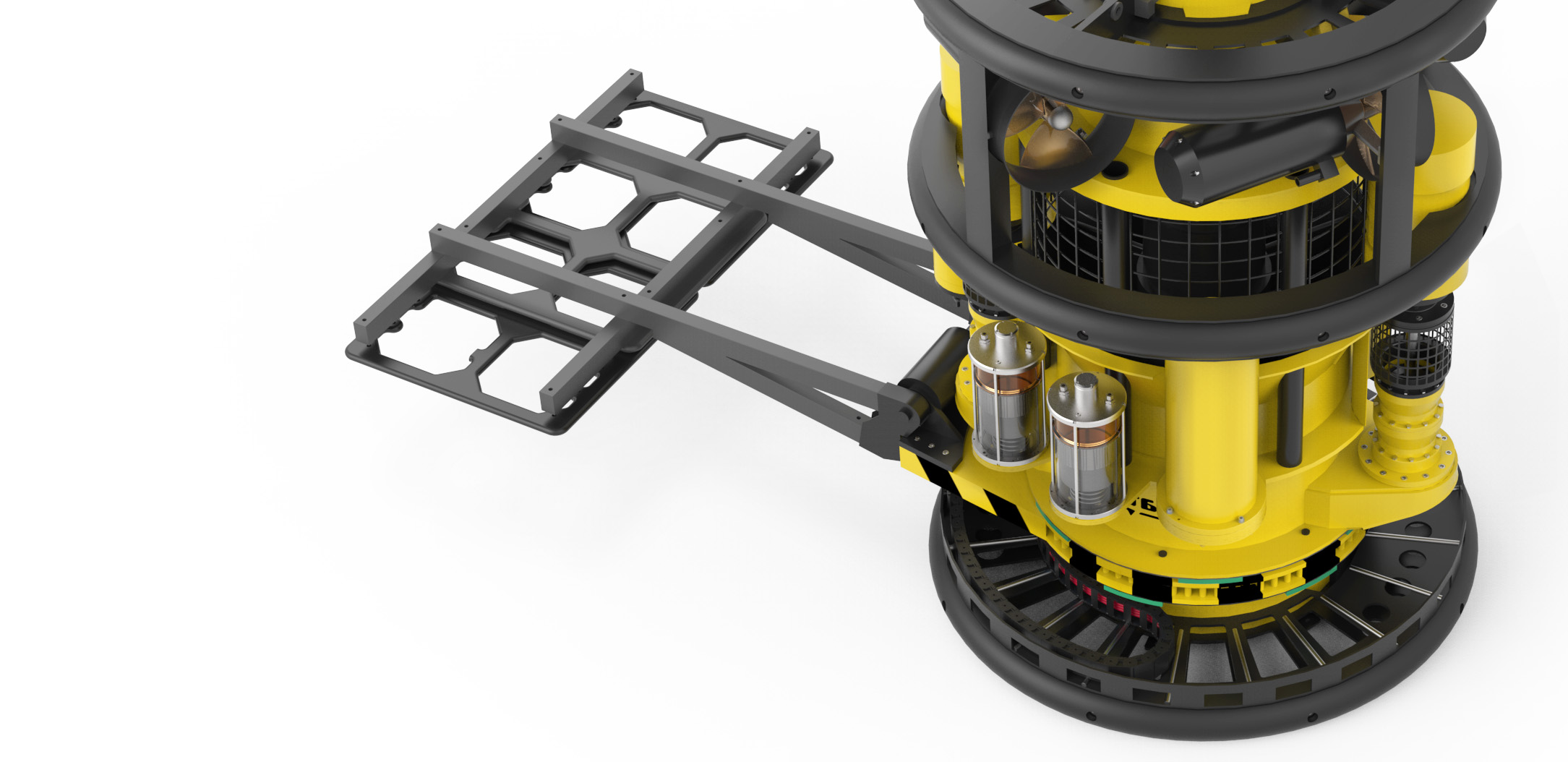 Overview
Game-changing technology for precision flow excavation
Following an extensive market review and R&D program, Seatools introduces the highly innovative Carrera E precision flow excavator. Relying on value drivers ranging from Seatools' extensive knowledge and capabilities in the field of subsea excavation, to advanced control technologies (such as AHC and ROV DP), as well as to all-electric technology, Seatools' newly launched high-tech subsea excavation spread represents a radical break with current MFE spreads. The (patent-pending) tool sets the stage for a whole new level of productivity, accuracy, and safety, and will reduce clients' costs of subsea excavation operations.
Similar to Seatools' fall pipe ROVs, the Carrera E features full DP capabilities, including functionalities like Auto-track, Follow-target, and Auto-survey. The dedicated AHC LARS complements these DP capabilities, resulting in full 3D motion control, which in turn allows for precision flow excavation. The benefits are clear: increased production levels thanks to minimal off-track excavation, reduced environmental impact through minimization of seabed disturbance, and maximized workability in harsh environmental conditions, such as strong currents and heave conditions.

Purpose technology

Non-contact subsea excavation at surgical precision regardless of environmental conditions

Key features

Precision excavation
Unprecedented workability
Lowest total operational costs
The patent-pending spread features 3D motion control, which enables precision excavation operations at a minimum of seabed disturbance. Learn more?
Precision excavation

No more "blowing holes in an uncontrolled way." The Carrera E's 3D motion control and highly accurate, all-electric drive system enables surgical subsea excavation operations, regardless of environmental conditions. Boosting production levels, removing unnecessary seabed disturbance, and eliminating the risk of physical contact with the product (e.g., a cable).

Unprecedented workability

Both in terms of environmental conditions – such as currents and heave conditions – as well as encountered soil conditions. The spread's employability is unprecedented.

Lowest overall cost

By any standard, the spread minimizes the total costs of excavation operations thanks to clients' ability to use smaller vessels and fewer operators, incur less downtime, rely on integrated survey capabilities, and achieve higher productivity rates.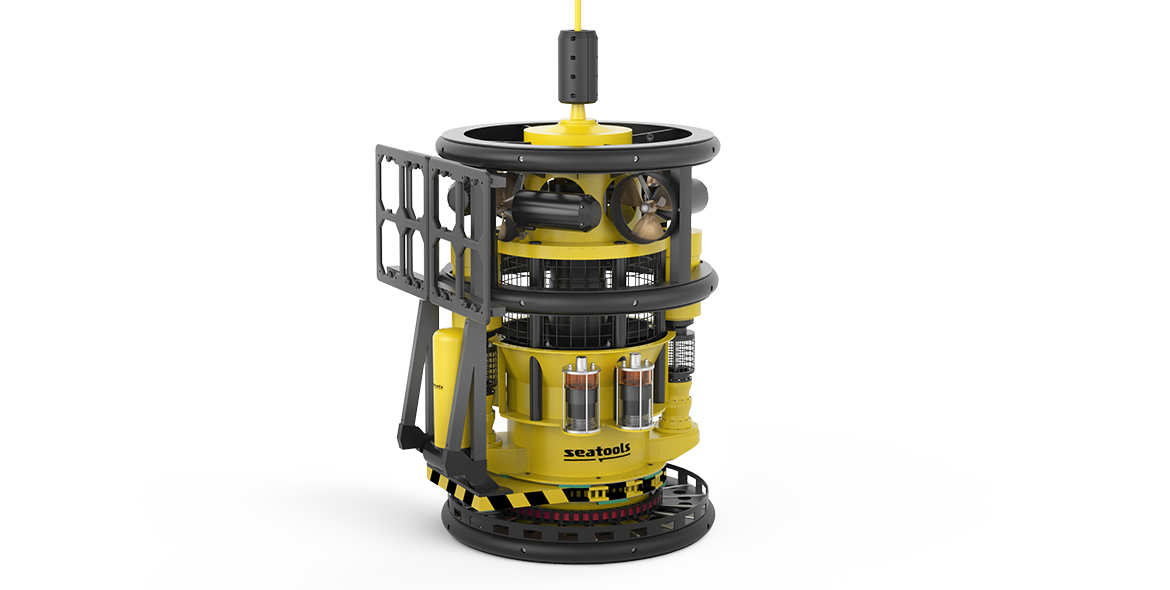 Installed power

630+ kW

Dredge power

520 kW

Depth rating

3000 msw

Spread footprint

3 x 20 ft container
Drive configuration

All-electric

Positioning

Full-DP

Integrated jetting

Yes

Deployment

AHC LARS or vessel crane
Smaller vessels, smaller crew sizes, integrated survey capabilities, a higher power rating, and greater workability: reduce the total costs of your excavation operations by up to 50%.
Contact
WOULD YOU LIKE TO LEARN MORE ABOUT THE CARRERA E?
OTHER CHANNELS
General

+31 (0) 186 68 00 00

Sales

+31 (0) 186 68 00 00
Service (outside office hours, emergency only)

+31 (0)186 65 00 75