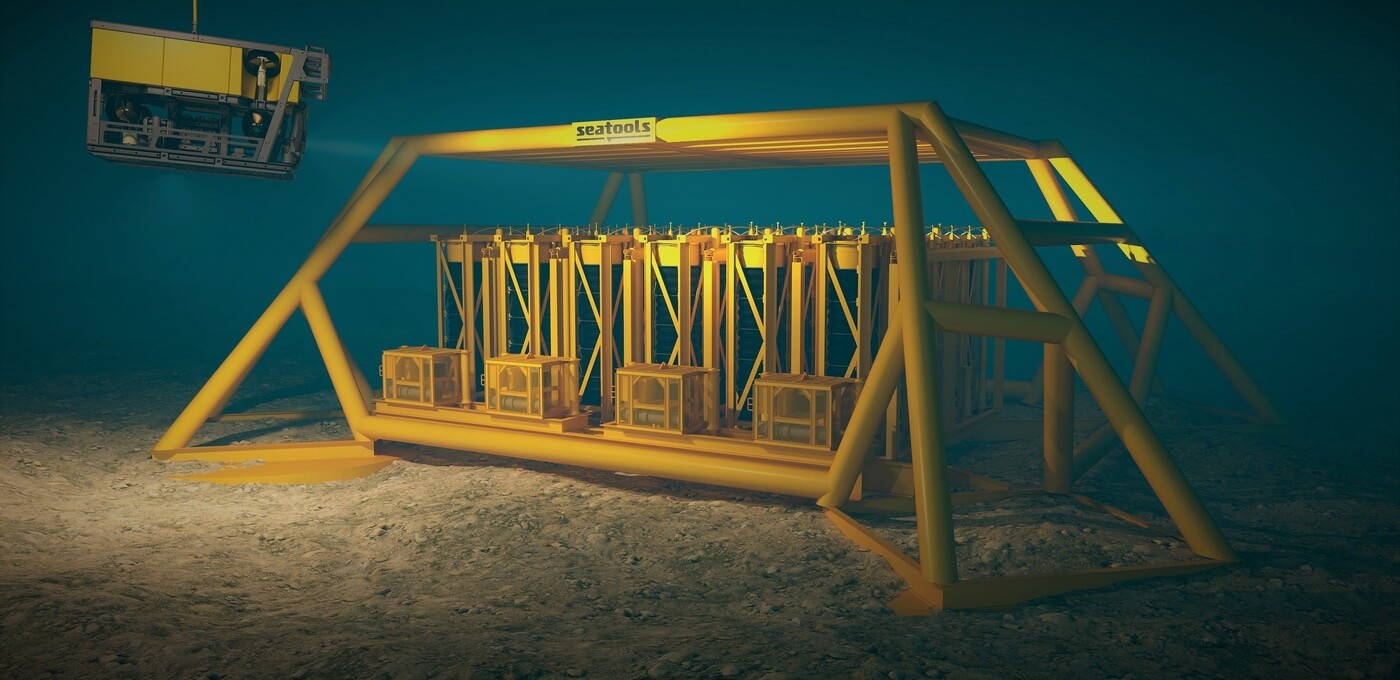 Overview
From basic ROV pressure compensators to large-volume, permanently subsea-situated liquid storage solutions
Seatools houses a large knowledge base in the field of subsea pressure compensation and subsea storage of liquids. This knowledge we acquired by not just selling compensators, but also incorporating them in all of our own projects. This means our underwater pressure compensator and storage designs contain more than 15 years of experience and knowledge gained from internal design reviews and field feedback.
Based on our knowledge base, we developed a high-quality standardized subsea compensator range over time, and provide appropriate pressure compensators for virtually every application. However, we are also able to design and build custom-made subsea pressure compensators and subsea fluid reservoirs for any specific application and technical requirement.
Expertise

Subsea pressure compensation and compensators
Subsea Chemical Storage Systems (SCSS)
Subsea hydraulic systems

Value creation

An offering that extends beyond compensators and reservoirs
A solution for every application
High-quality solutions

Track record

Delivered numerous subsea compensators and reservoirs
Delivered subsea compensators with an MTTF of more than 20 years
Development of permanently situated liquid storage systems
We advise our clients in the selection, installation, and use of our compensators and storage systems. We do so, taking into account pressure and temperature ranges, filling levels, entrapped air, fluid behaviors, and other factors. Learn more?
SCOPE
Feasibility and conceptual design

Standardized subsea compensators

Custom compensators and fluid reservoirs

Subsea compensator maintenance and repair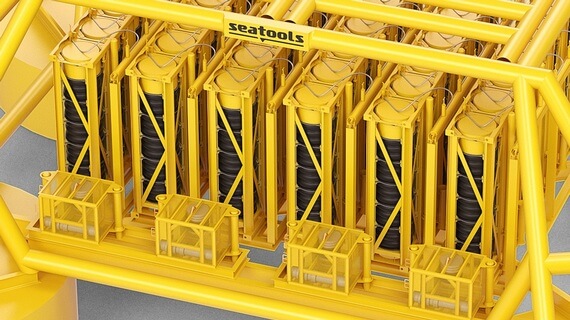 Pursuing optimal subsea pressurization and storage solutions
Seatools is capable of and experienced in the performance of (conceptual design) studies to analyze and develop highly specific subsea pressure compensators and subsea liquid storage solutions. This type of studies is typically applied to highly distinct applications, such as subsea chemical storage systems (SCSS) for subsea production facilities. Example subjects include FMECAs, refilling strategies, subsea hydraulic leakage detection, fluid barrier options, interfaces, instrumentation, and controls.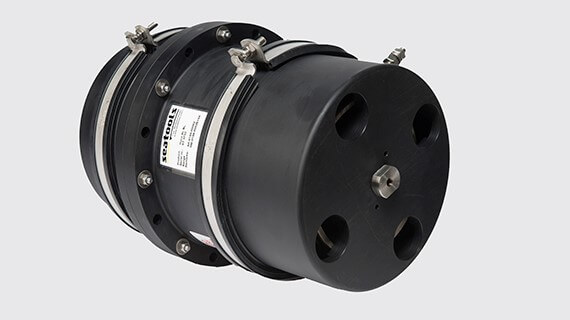 A range of field-proven subsea compensators
Our standardized subsea compensator series are field proven, highly reliable compensators that can be applied to a wide range of subsea applications. All our designs are based on numerous years of field experience gained from the compensators installed on our fall pipe ROVs, which operate under harsh conditions. Our compensators come with a wide variety of possible configurations and options.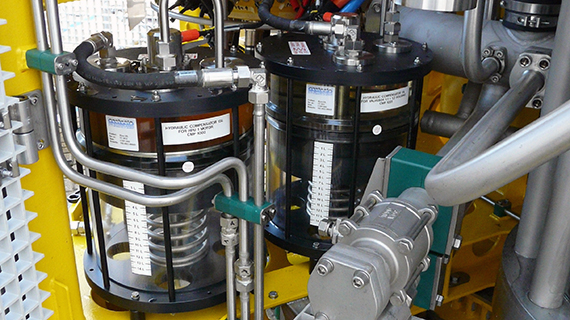 Subsea compensators and subsea fluid reservoirs that meet your specifications
Seatools has a strong track record in the design and delivery of custom-made subsea compensators and subsea fluid storage systems. Our made-to-order compensators and fluid storage systems can be designed in accordance with any specification, with variations in required pressure-volume characteristics, mechanical load, temperature levels, types of fluids, required redundancy, and quality standards.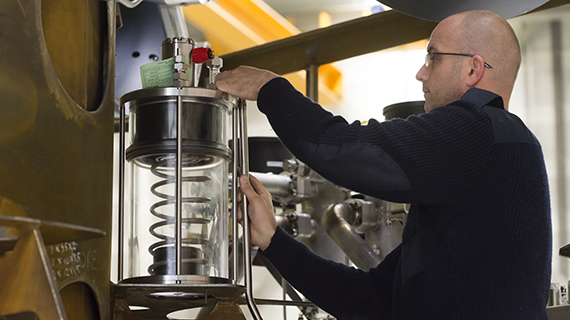 Maintain safe pressure levels throughout your subsea hydraulic system
We perform maintenance on and repair self-manufactured as well as third-party subsea hydraulic compensators and fluid storage systems. In addition to compensators and reservoirs, we also handle subsea hydraulic systems.
HOW WE CREATE VALUE
An offering beyond compensators and fluid reservoirs

Not only do we deliver subsea pressure compensators and fluid reservoirs – we also supply related hydraulic components and systems such as subsea HPUs, hydraulic filters, and valve boxes. Beyond this offering, we provide complete hydraulic systems that including all related systems such as mechanics, software, electronics, and controls. In order to guarantee first-time-right delivery when a system is commissioned, we also simulate electro-hydraulic systems from front to back.

A solution for every application

Thanks to four different compensator ranges, Seatools can provide subsea pressure compensation for nearly every application. In case our standard compensators do not meet your requirements, we design and deliver custom-made compensators and fluid storage systems, which are optimized for your needs.

High-quality solutions

During the past 15 years, our compensators have been used across the board. The feedback we received from our clients has resulted in subsea compensators of the highest quality level.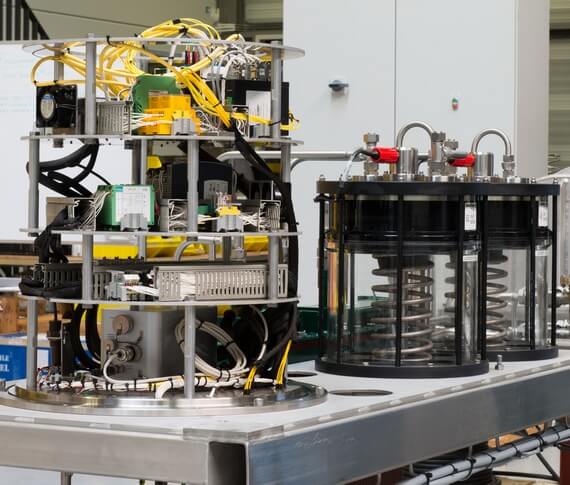 Standardized compensator and reservoir series
4 different field proven series
Basic series

Advanced series

Ultralong lifetime series

Subsea liquid storage series
Related technology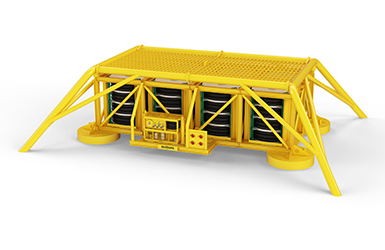 Seatools is a one-stop shop for subsea hydraulics: in addition to subsea compensators and reservoirs as well as various other subsea hydraulic components, we provide complete subsea hydraulic systems.
TRACK RECORD
A trustworthy track record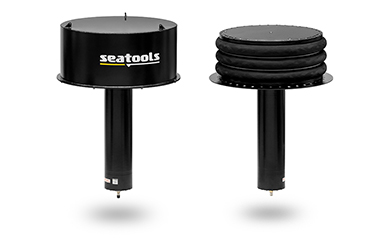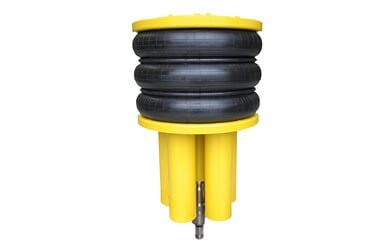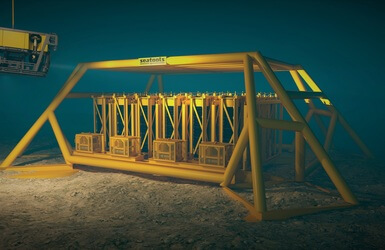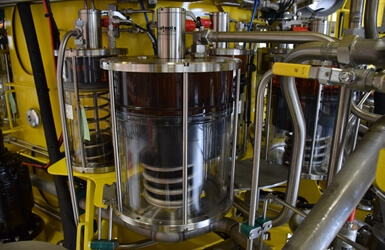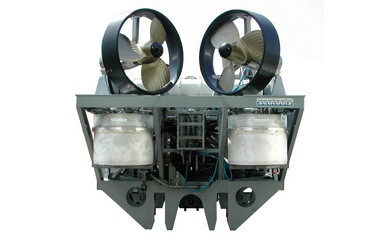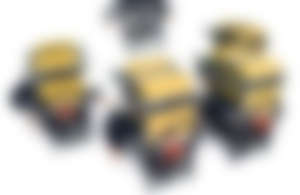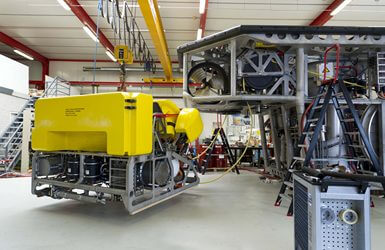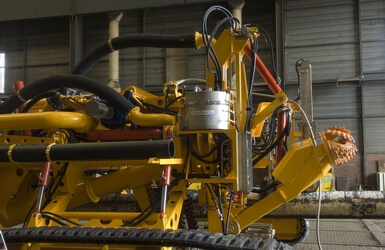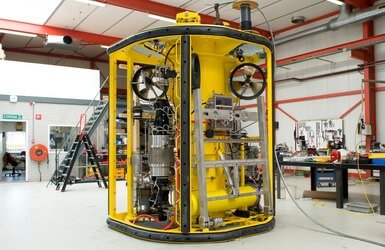 Date:

January 2018

Project duration:

4 months

Client:
250-liter Ultralong lifetime pressure compensators for heavy-duty 1.7 MW submersible electric motors
Our client Bakker Sliedrecht required subsea compensators capable of providing compensation for 1.7 MW submersible electric motors installed on a new hopper dredger.
Due to the harsh conditions in which these units will operate, the Ultralong lifetime compensator design was selected. Also, the application demanded a low pressure gradient, which had to be met within narrow tolerances. Detailed modelling, testing, and subsequent analysis showed that the compensator met all stringent pressure tolerances well within the prescribed 0.05 bar.
Date:

March 2017

Project duration:

5 months
1100-liter subsea hydraulic reservoir for large-volume subsea hydraulic system
In order to have full insight and control during the offshore piling operations, Seaway Heavy Lifting contracted Seatools for the design and delivery of a piling template instrumentation and control system.
The scope of supply included the complete subsea hydraulic system, which consisted of a large number of hydraulic actuators for template leveling and pile positioning. As existing hydraulic compensator designs were unable to store the significant differential (oil) volumes caused by a large actuation volume, a dedicated 1100-liter subsea hydraulic reservoir was designed and implemented by Seatools.
Date:

October 2013

Project duration:

9 months

Client:
Development of a pressure compensation technology with 20-year uninterrupted seafloor performance
Our client Siemens AS required a subsea compensator capable of delivering uninterrupted seafloor performance for more than 20 years. A design criterion that demanded a different design approach.
Following a conscientious design, manufacturing, and assembly process, the compensator was subjected to extensive in-house testing and qualification programs to guarantee the uninterrupted long-term performance of this mission-critical system.
Date:

October

Project duration:

6 months

Client:
Design and analysis of long-term subsea reservoir
On behalf of Statoil, Seatools performed an engineering study of a subsea storage system for control fluids. Next to a conceptual design, the study included an analysis of the required controls and instrumentation, refilling strategies, and OPEX and CAPEX estimations.
Using several different assessment and design methodologies, we were able to develop a powerful concept for the subsea storage of control fluids best suited for this particular application.
Date:

April 2016

Project duration:

12 months

Client:
ROV executed with multiple advanced series compensators
The ROV 7 fall pipe ROV, built for Van Oord, integrates all of Seatools' knowledge and capabilities in the field of fall pipe ROVs, and represents the state of the art regarding custom-built ROVs.
In order to pressurize the ROV's hydraulic system, multiple advanced series compensators were incorporated. In order to prevent environmental damage from oil spillage caused by peak pressures, the compensators were executed with oil discharge collectors.
Date:

June 2002

Project duration:

13 months

Client:
Heavy-duty compensators for deep-water dredging technology subjected to harsh operating conditions
A new dredging method was required to excavate in challenging soil conditions at a water depth of 150 meters. To this purpose, the Grab Excavation System (GES) was developed.
Advanced compensators were used to pressurize the hydraulic system. In addition, two 250-liter heavy-duty compensators were applied to compensate for oil volume changes caused by hydraulic cylinder actuation. The compensators were subjected to extensive (dynamic) performance testing.
Date:

September 2007

Project duration:

9 months

Client:
Hydraulic pressurization of subsea monitoring system
For the accurate positioning of submerged tunnel elements, Seatools developed a highly accurate subsea measurement system: the Tunnel Segment Measurement System (TSMS).
For the pressurization of the hydraulic systems incorporated in each of the measurement units, light-weight basic series hydraulic compensators were applied. This met the requirement of minimizing system weight, as the TSMS was to be installed by divers.
Date:

December 2011

Project duration:

11 months

Client:
Subsea pressure compensation for revolutionary ROV technology
The Rockpiper is a highly automated fall pipe ROV with integrated survey ROV. The survey ROV features full DP functionalities, and can dock and undock fully automatically in order to perform direct post-process surveys, which results in major cost savings.
Both the main ROV and the survey ROV feature electro-hydraulic drive configurations. To pressurize their hydraulic systems, the ROVs contain a mixture of multiple basic and advanced series compensators.
Date:

August 2006

Project duration:

7 months

Client:
Hydraulic pressure compensation for a highly effective subsea pipeline trencher
The Arthopod 600 is a subsea pipeline trencher suitable for pre- and post-lay subsea trenching. Seatools developed an innovative subsea pipeline trenching technique that creates large trenches in hard soils in a very efficient manner.
In order to pressurize the Arthopod's hydraulic system and act as reservoir for oil volume changes caused by hydraulic cylinder actuation, a mix of advanced and heavy-duty compensators were applied.
Date:

August 2001

Project duration:

5 months

Client:
Subsea pressure compensation for a compact and easy-to-transfer FPROV system
This highly compact fall pipe ROV was completed in 2009 for Jan de Nul. The system's compact design facilitates easy transportation and use on various of our clients' vessels. This ROV is capable of fully automated dynamic positioning.
In order to pressurize the hydraulic system and cope with the system's strong temperature fluctuations, the ROV is executed with basic and advanced series underwater pressure compensators.
RELATED NEWS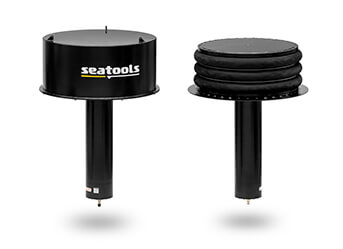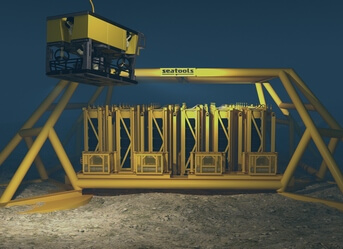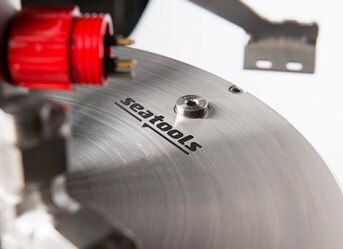 CONTACT
Would you like to discuss your project with our experts?
OTHER CHANNELS
General

+31 (0) 186 68 00 00

Sales

+31 (0) 186 68 00 00
Service (outside office hours, emergency only)

+31 (0)186 65 00 75