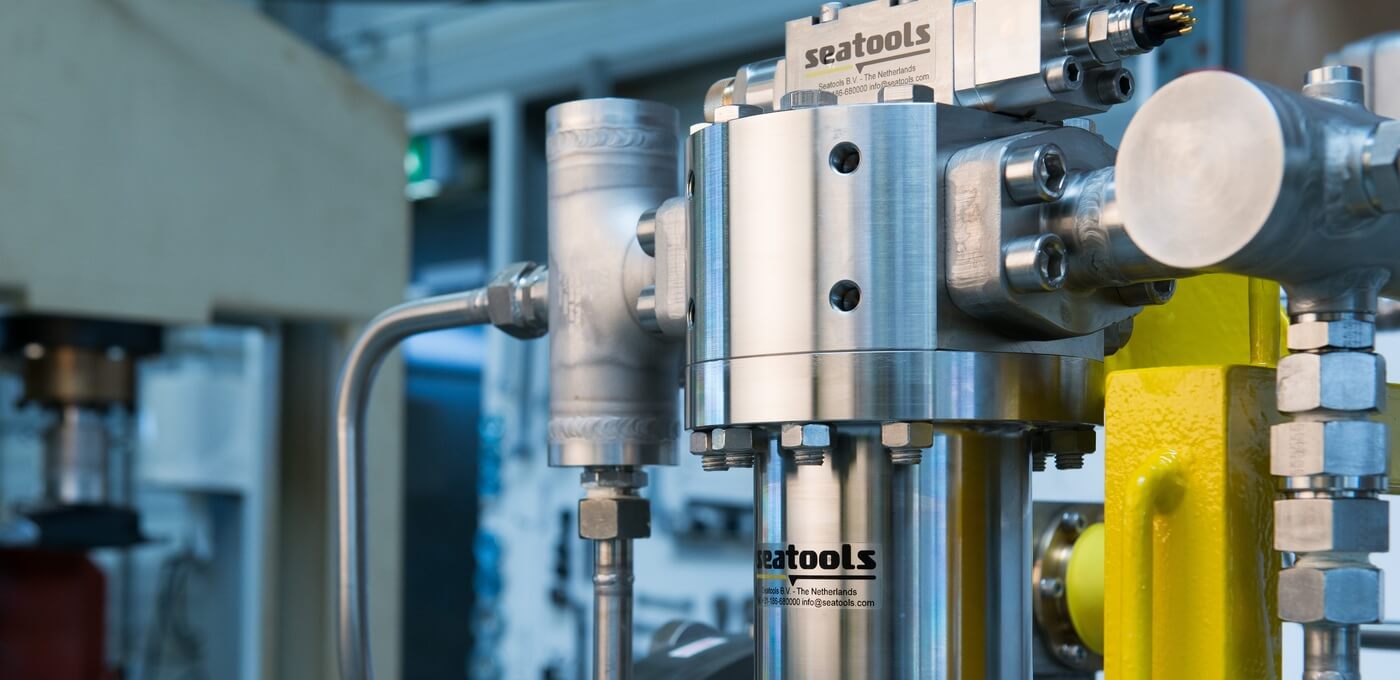 Overview
From components such as compensators to complex custom-engineered subsea (electro-) hydraulic systems
Seatools offers a full range of subsea hydraulic services and products. Our product range includes a wide array of subsea hydraulic components, such as compensators, filters, and thrusters. For more than 15 years we have successfully applied these components to the subsea vehicles we deliver, some of which operate under the harshest of conditions.
In addition to components, Seatools delivers full-fledged hydraulic systems. Because underwater hydraulic systems run in tandem with the electric, mechanical, and control segments of a system, at this very crossroads Seatools' multidisciplinary engineering approach offers great value. Properly devising a system requires a capable system integrator with knowledge of all disciplines concerned. The heave-compensated gangway project is an outstanding example of Seatools' ability to fulfill this role. Facilitated by our advanced simulation capabilities, we successfully integrated all concerned engineering disciplines.
Expertise

Subsea hydraulic components (also Pressure-Balanced, Oil-Filled (PBOF))
Subsea (electro-)hydraulic systems such as SHPUs, reservoirs, and ROV hydraulics
Advanced simulations of subsea (electro-)hydraulic systems

Value creation

Combining standardized components with strong engineering capabilities
Minimal lead and commissioning times thanks to advanced simulations
Environmentally friendly systems thanks to biodegradable oils

Track record

Delivered numerous (ROV) hydraulic components and systems
Performed numerous advanced simulations of (electro-)hydraulic systems
Delivered hydraulic systems for subsea production systems
By using hydraulic components as building blocks combined with our engineering capabilities and extensive experience, we deliver highly reliable, cost-effective hydraulic systems in short time frames. Want to learn more?
SCOPE
Feasibility, conceptual design, and engineering studies

Delivery of subsea hydraulic components

Delivery of hydraulic systems

Maintenance, repair, and upgrades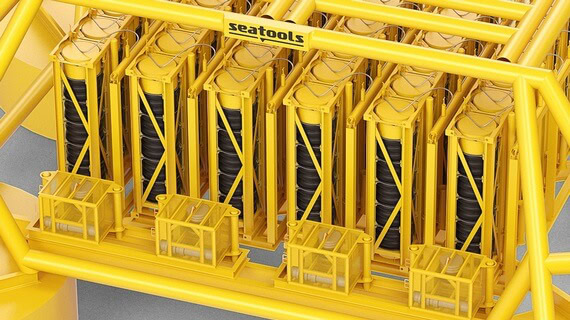 Combining experience with distinguished engineering capabilities
The merger between our extensive knowledge base and experience in the field of subsea hydraulics and our multidisciplinary engineering capabilities enables us to perform high-quality feasibility, conceptual design, and engineering studies. During studies, we can deploy our simulation capabilities in order to investigate concept feasibility, failure modes, and concept performance testing. As is shown by the subsea storage control fluid engineering study, our strongly innovative capacities create value in the context of this type of study in particular.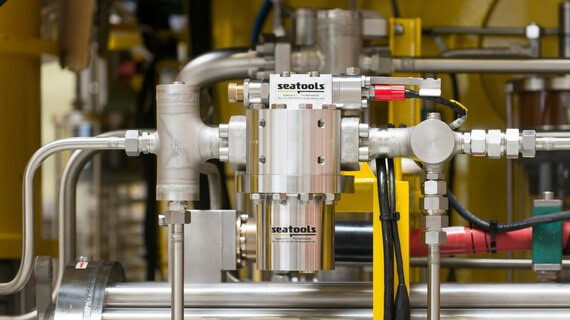 Component designs based on more than 15 years of field feedback
We deliver standardized and custom-made subsea hydraulic components. The scope of our underwater hydraulic components includes compensators, filters, thrusters, pressure pods, and valve boxes. Many of our components are deployed in the subsea vehicles we build, and their designs are based on many years of experience and field feedback.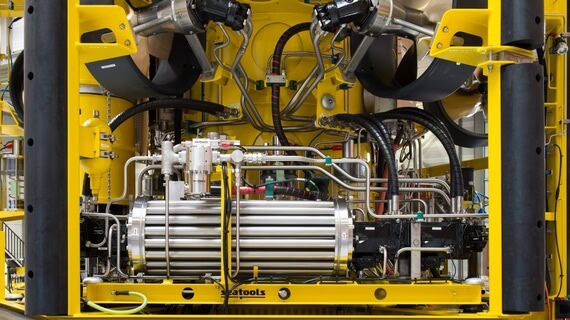 From related systems to full-fledged, turnkey systems
Seatools designs and delivers full-fledged, custom-built subsea and offshore hydraulic systems that can incorporate all related systems, including the electric, mechanical, and control systems. As system integrator we do not only design and deliver the hydraulic system – we also supply the sensors, actuators, power supply structure, and controls of a system. Our advanced simulation capabilities facilitate accurate predictions and system performance optimization, and thus minimize offshore commissioning times. Our ROV hydraulic (control) systems and the OAS heave-compensated gangway control system are eminent examples of how Seatools can empower your operations.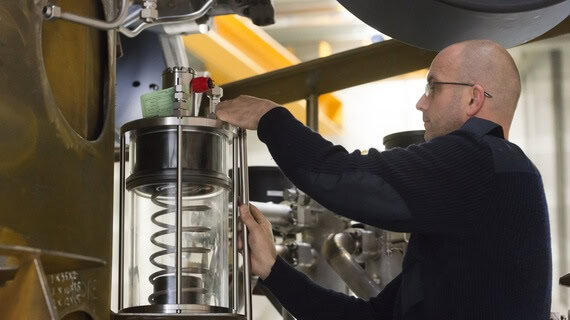 Continue or extend the performance of your subsea hydraulic system
Seatools performs maintenance, repair, and upgrade activities on self-manufactured and third-party manufactured subsea hydraulic systems.
HOW WE CREATE VALUE
Pre-optimized hydraulic systems that minimize commissioning times and operational risk

Because we combine hydraulic control system development and advanced simulations, our hydraulic control systems are delivered with pre-programmed, close-to-optimal controller settings. An offer that has proven to generate great value, as it significantly reduces expensive on-site commissioning times and delivers highly accurate control systems. In addition, failure-case simulations allow us to develop controllers that guarantee fail-safe behavior, significantly reducing operational risk.

Combining standardized components with strong engineering capabilities

Our value proposition for subsea hydraulic systems combines our hydraulic component range with multidisciplinary engineering capabilities as well as an extensive in-house experience base in the area of underwater hydraulics. Our standardized components function as building blocks of a hydraulic system, while our engineering capabilities and experience ensure that all performance criteria are met in an efficient way. A rare combination, that results in highly reliable, cost-effective, and first-time-right systems that can be delivered within a short period of time.

Environmentally friendly systems thanks to biodegradable oils

Over the past years, demand for biodegradable hydraulic fluids has increased thanks to their reduced environmental impact in case of hydraulic emissions. Seatools is able to design and deliver hydraulic systems that run on biodegradable oils.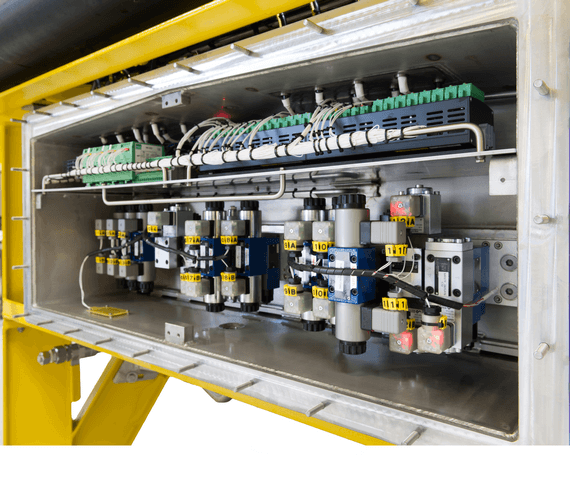 Would you like to discuss your project? Our experts gladly discuss and advise on potential solutions for your project.
Standardized hydraulic components and systems
Field-proven hydraulic components and systems
Subsea HPUs

Subsea compensators and reservoirs

Hydraulic filters

Valve boxes

Pressure pods

Hydraulic thrusters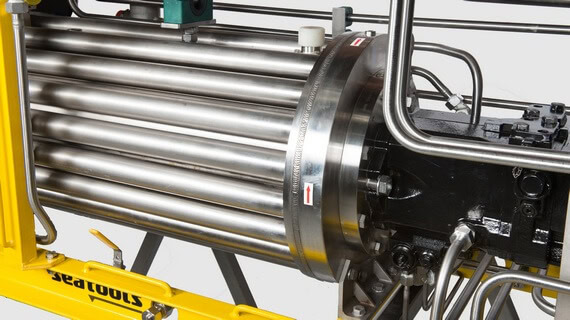 Subsea hydraulic power thanks to standardized and custom-made subsea HPUs
Seatools develops and delivers both standardized and custom-made subsea hydraulic power units. Our standardized subsea power units are field proven, highly reliable subsea power packs that can be applied to a wide range of subsea applications.
In the event of case-specific applications or requirements, Seatools can provide made-to-order subsea hydraulic power units. We have delivered subsea HPUs in a wide variety of configurations, and with power ratings ranging from 0.2 kW to 400 kW. Our custom-built power units can be designed to include any specification.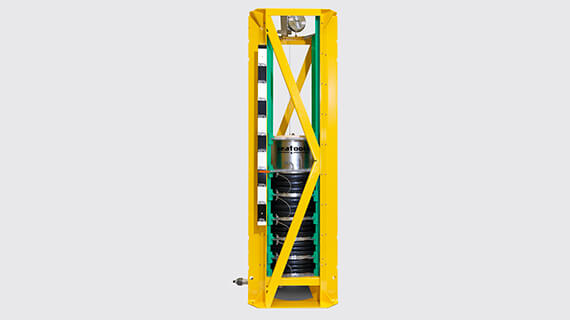 Standardized and custom-built subsea hydraulic compensators and fluid reservoirs
Seatools offers a full range of subsea pressure compensators and reservoirs: from basic 0.6-liter lightweight compensators, to large-volume, permanently subsea-situated hydraulic reservoirs with an MTTF of more than 20 years.
Next to our four standardized compensator series, we design and deliver custom-made compensators and fluid reservoirs, optimized for your needs.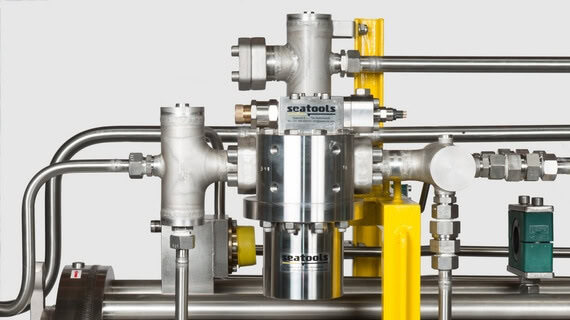 FIELD-PROVEN SUBSEA HYDRAULIC FILTRATION SYSTEMS
Seatools offers a range of highly reliable and user-friendly subsea hydraulic filtration systems. Our (subsea) hydraulic filters can be delivered in many different configurations, with variations in filtration methods, cleanliness levels, pressure ratings, software interfaces and implementation, and more.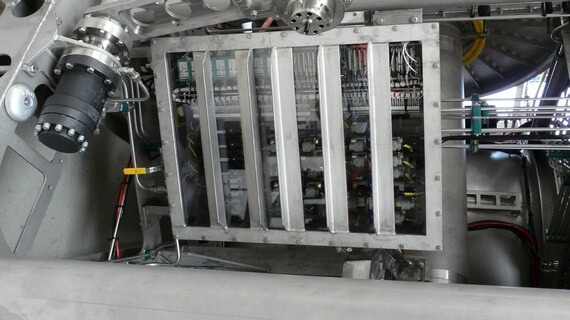 CUSTOM-BUILT SUBSEA VALVE BOXES FOR ALL TYPES OF SUBSEA CONTROL APPLICATIONS
In order to safely house and operate hydraulic valves in subsea environments, Seatools designs and manufactures subsea valve boxes. Our high-end valve boxes are characterized by their robustness and effectiveness, which is facilitated by remote I/O control functionality. Our valve boxes are oil filled and pressure compensated so as to minimize weight and size.
Our subsea valve boxes come in a wide variety of possible configurations, with variations in connector configurations, valve types, materials, and connectivity options.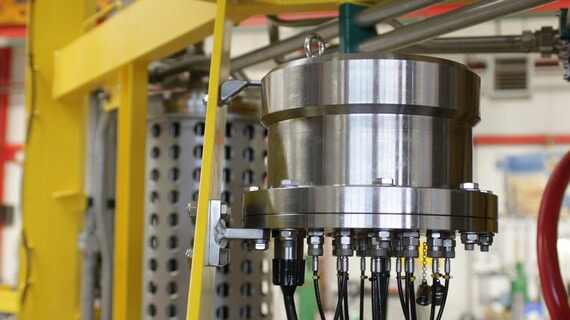 CUSTOM-BUILT PRESSURE PODS FOR RELIABLE HYDRAULIC SYSTEM MONITORING
Our subsea pressure pods are dedicated measurement bodies able to measure pressures at various points across a hydraulic system. The creation of a separate measurement body increases reliability as the remaining part of the electronics are kept at a safe distance from hydraulic fluids. We applied our pressure pods across our ROV systems in a wide variety of configurations.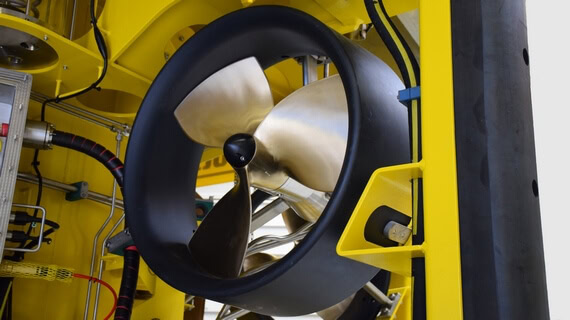 A range of field-proven subsea hydraulic thrusters
Seatools offers a range of reliable hydraulic thrusters for subsea vehicle applications. Our thruster systems are full-fledged assemblies that include the arrangement of the drive. They are proven designs that have been incorporated in many of our fall pipe ROVs. Not only do we supply the hardware of the thruster itself, we can also perform subsea vehicle propulsion design engineering.
TRACK RECORD
A trustworthy track record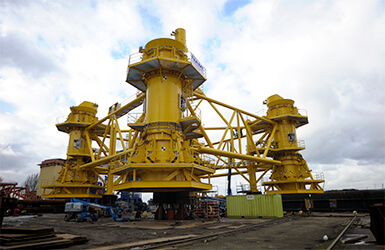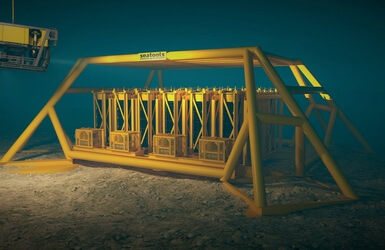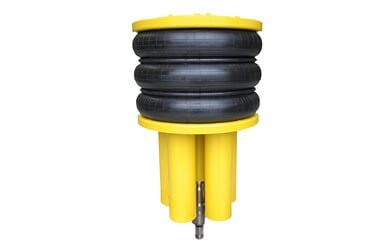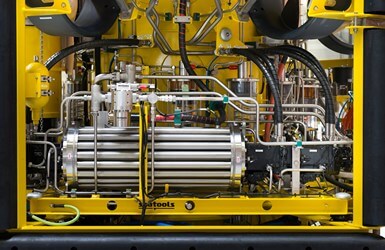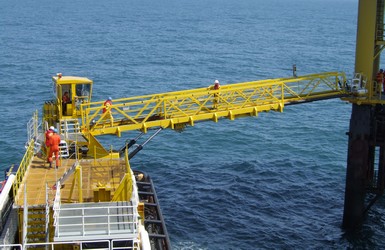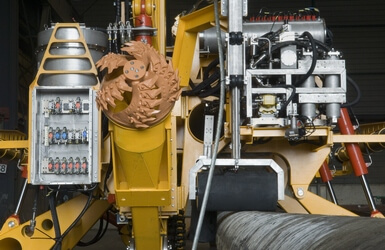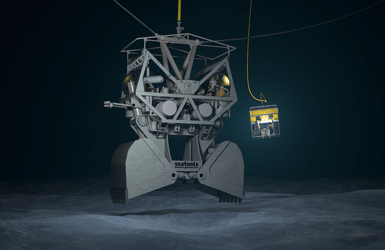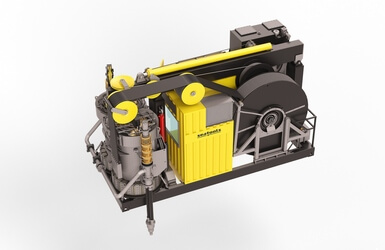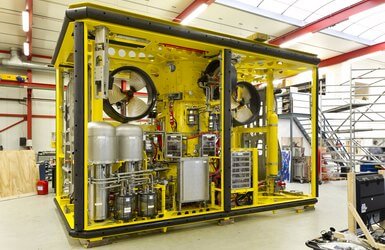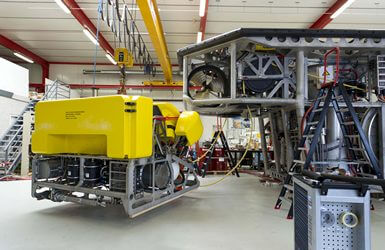 Date:

March 2017

Project duration:

5 months
Subsea hydraulic system for pre-piling template
In order to have full insight and control during the offshore piling operations that were part of the construction of a large OWF, Seaway Heavy Lifting contracted Seatools for the design and delivery of a piling template instrumentation and control system.
The scope of supply included the complete subsea hydraulic system, which consisted of a large number of hydraulic actuators for template leveling and pile positioning. Except for the innovative 1000-liter subsea hydraulic reservoir, Seatools could draw upon its extensive and proven subsea hydraulics technology toolbox – an asset that allowed us to complete the project within the challenging five months' delivery time.
Date:

October 2014

Product duration:

6 months

Client:
Design and analysis of long-term subsea reservoir
On behalf of Statoil, Seatools performed an engineering study of a subsea storage system for control fluids. Next to a conceptual design, the study included an analysis of the required controls and instrumentation, refilling strategies, and OPEX and CAPEX estimations.
Using several different assessment and design methodologies, we were able to develop a powerful concept for the subsea storage of control fluids best suited for this particular application.
Date:

October 2013

Project duration:

9 months

Client:
Development of a pressure compensation technology with 20-year uninterrupted seafloor performance
Our client Siemens AS required a subsea compensator capable of delivering uninterrupted seafloor performance for more than 20 years. A design criterion that demanded a different design approach.
Following a conscientious design, manufacturing, and assembly process, the compensator was subjected to extensive in-house testing and qualification programs to guarantee the uninterrupted long-term performance of this mission-critical system.
Date:

April 2016

Project duration:

12 months

Client:
Highly redundant ROV hydraulic system for uninterrupted operations
The ROV 7 fall pipe ROV, built for Van Oord, integrates all of Seatools' knowledge and capabilities in the field of fall pipe ROVs and ROV hydraulic systems, and represents the state of the art regarding custom-built ROVs.
An extensive FMEA study was performed early on in the process. In order to guarantee uninterrupted operations – even in case of multiple component failures – a highly redundant ROV hydraulic system architecture was designed based on this FMEA.
Date:

March 2005

Project duration:

9 months

Client:
Hydraulic and control system for the first heave-compensated gangway in the industry
Seatools delivered the control and hydraulic system for the first heave-compensated gangway in the industry, the OAS. During the design stage, detailed simulations of the entire system were performed, including the hydraulic system (components and their behavior). Thanks to our simulations, we were able to make highly accurate predictions of the system's behavior under various weather conditions, eliminating the need for lengthy, expensive sea trials.

LEARN MORE
Date:

August 2006

Project duration:

7 months

Client
Hydraulic system for highly effective subsea pipeline trencher
The Arthopod 600 is a subsea pipeline trencher suitable for pre- and post-lay subsea trenching. For this project, Seatools developed an innovative subsea pipeline trenching technique that efficiently creates large trenches in hard soils.
In order to power the vehicle's propulsion system, cutter head, cutter drum, and front thrusters, a 600-kW subsea (electro-)hydraulic system was incorporated. Many of Seatools' hydraulic components were applied to this system.
Date:

June 2002

Project duration:

13 months

Client:
Hydraulic system for extremely productive deep-water dredging technology
A new deep-water excavation method was required to excavate in challenging soil conditions at a water depth of 150 meters. To this purpose, the Grab Excavation System (GES) was developed.
In order to power this piece of heavy-duty subsea equipment, Seatools executed the grab with a 400-kW subsea hydraulic system. This level of hydraulic power is used to drive the clamshell actuation system and the vehicle's propulsion system.
Date:

July 2002

Project duration:

9 months
Innovative hydraulic system that requires a minimum of deck space
In order to perform excavation operations in the GOM, our client Oceanteam requested an easy-to-operate mass flow excavator that would require a minimum of deck space.
Thanks to an innovative hydraulic system setup, Seatools was able to deliver a very compact and easy-to-mobilize mass flow excavation system. The complete spread, including power pack, has a 20 feet footprint, which is far less than competing spreads that require a separate HPU and hose reel.
Date:

July 2011

Project duration:

13 months

Client:
ROV hydraulic system for a versatile fall pipe ROV
The Flintstone FPROV is one of the largest, most powerful, and versatile ROVs that Seatools ever built. The ROV can be equipped with a mass flow excavation tool to facilitate high-volume excavation tasks. Moreover, a seabed grader for precision seabed grading can also be added.
In order to power the vehicle's propulsion system, as well as all its auxiliary systems, an electro-hydraulic system with a 360-kW power rating was incorporated.
Date:

December 2011

Project duration:

11 months

Client:
ROV hydraulic system for revolutionary integrated survey ROV technology
The Rockpiper is a highly automated fall pipe ROV with integrated survey ROV. The survey ROV features full DP functionalities, and can dock and undock fully automatically in order to perform direct post-process survey, resulting in major cost savings.
The main ROV and the survey ROV are executed with separate electro-hydraulic power configurations. The main ROV is equipped with two 130-kW ROV HPUs, while the survey ROV runs on a single 60-kW power unit.
RELATED NEWS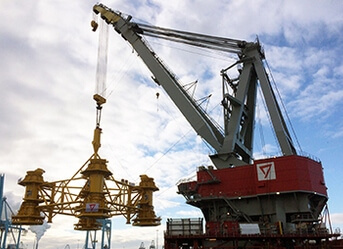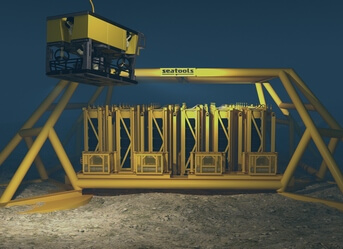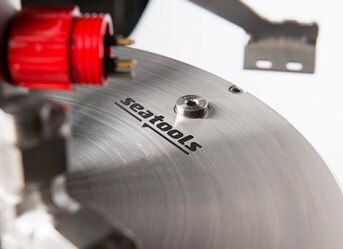 CONTACT
WOULD YOU LIKE TO DISCUSS YOUR PROJECT WITH OUR EXPERTS?
OTHER CHANNELS
General

+31 (0) 186 68 00 00

Sales

+31 (0) 186 68 00 00
Service (outside office hours, emergency only)

+31 (0)186 65 00 75