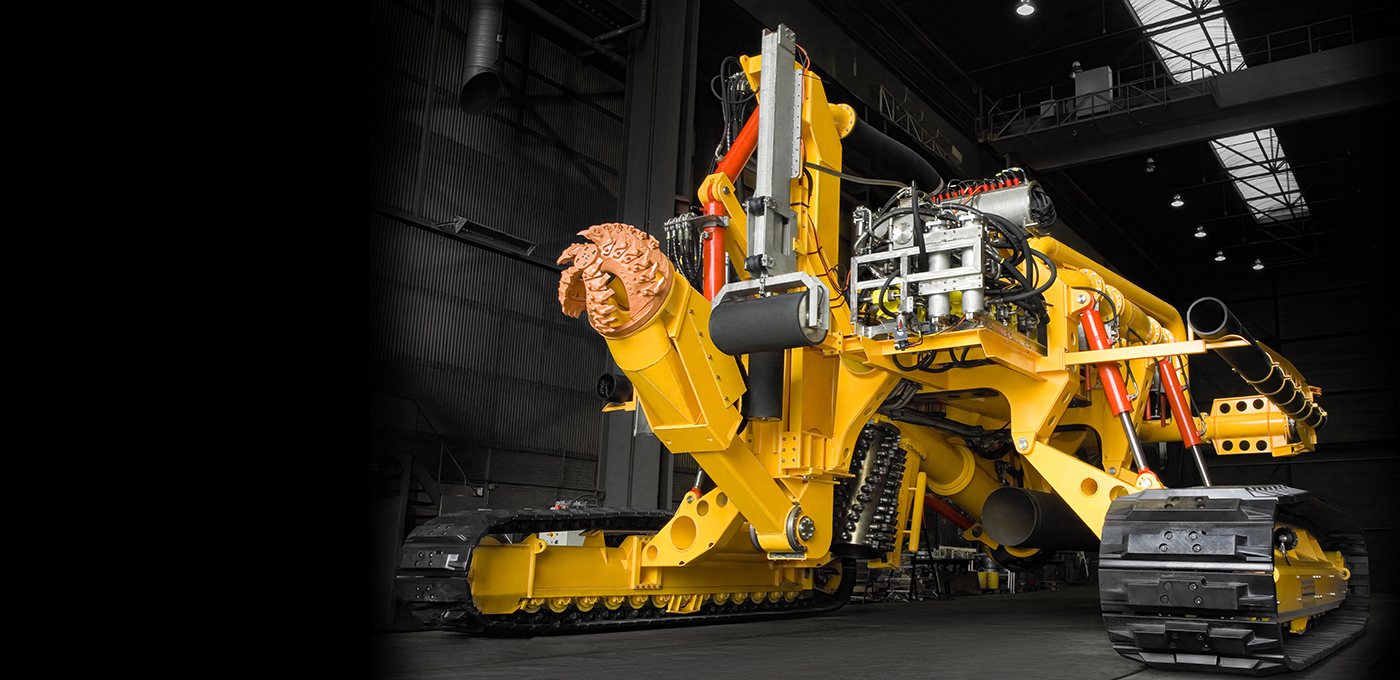 Overview
Seatools designs, manufactures, and upgrades any type of subsea trencher
Seatools is unique in its ability to provide a wide range of customized subsea trenching equipment. In combination with our subsea excavation knowledge, our subsea equipment engineering capabilities allow us to develop any type of subsea trenching vehicle. We develop and deliver:
• Mechanical trenchers
• Jet trenchers
• Pipeline ploughs
• Cable ploughs
In addition to complete subsea trenching vehicles, we also offer trenching (performance) upgrades, modifications, and maintenance services. As shown by the lead times of various past projects in this field, Seatools designs, manufactures, and modifies trenchers in a very short period of time thanks to its flexible approach.
Expertise

Jet trenching, mechanical trenching, subsea ploughing
(de-)burial of subsea cables and pipelines in pre- and post-lay conditions
Control systems for trenching automation (including haptics)

Value creation

Innovative, fit-for-purpose trencher designs
Flexible and short lead times
Trencher designs based on standardization

Track record

Delivered multiple innovative cable and pipeline trenchers
Performed multiple trencher upgrading projects
Delivered custom subsea trencher in 7 months: from scratch to FAT
Would you like to discuss your project with our experts? We gladly review your project and exchange ideas in a way that takes your project forward.
SCOPE
Feasibility, FEED studies, and concept studies

Bespoke trenching equipment

Maintenance, repair, and upgrades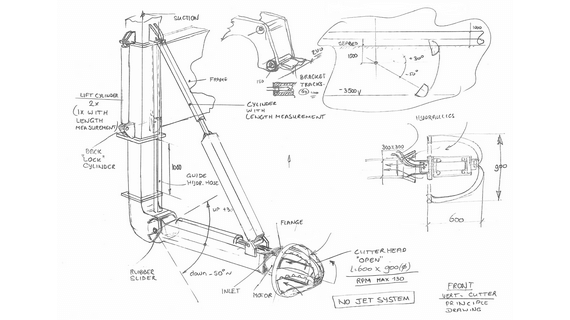 You provide the case and requirements, we seek out a solution
Seatools is capable of and experienced in the performance of early-stage studies for the development of fit-for-purpose subsea trenchers. The studies we conduct ensure that the most optimal seabed trenching solution is developed given a particular set of customer (performance) criteria. Typical subjects and criteria include required (economically feasible) progress velocity, deployment methods, required trench profiles, soil conditions, terrain conditions, wear behavior, cable or pipeline properties, operating conditions, and CAPEX/OPEX behavior of potential solutions.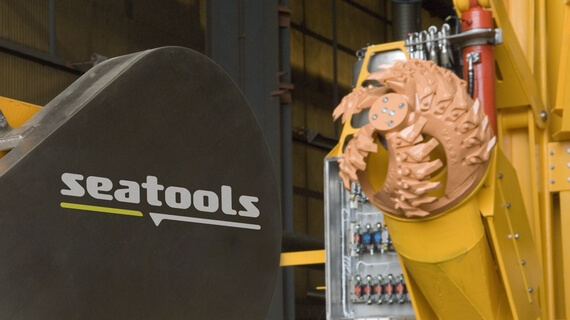 Innovative trenching equipment, fit for your purpose
Seatools developed a distinguished track record regarding the development and delivery of innovative, custom-made subsea trenchers. Our knowledge of subsea equipment design, dredging technology, and control engineering, in combination with our creativity, leads to the development of highly effective, custom-made seabed trenchers. Upon delivery, our equipment is ready for use, and includes operator training programs.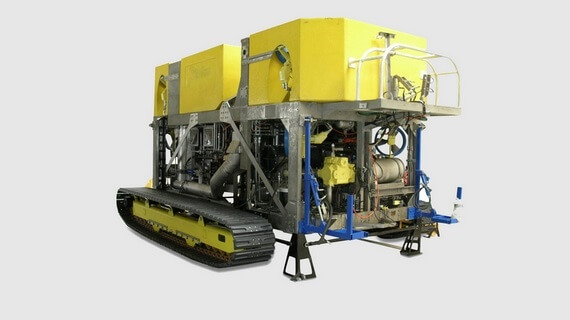 Extend the performance and applicability of your existing subsea trenching equipment
Seatools performs maintenance, repair, and upgrade activities on self-manufactured as well as on third-party subsea trenching equipment. Seatools performed multiple upgrading projects that enabled clients to perform trenching projects with equipment originally designed for significantly different purposes. The Oceanjet 900 is a case in point. Here we successfully transformed a free-flying ROV trencher into a tracked vehicle that achieved a significant increase of trenching speed.
HOW WE CREATE VALUE
Innovative, fit-for-purpose trencher designs

By taking into consideration our clients' (performance) criteria, we deliver effective trenching solutions that significantly improve the overall economies of our customers' operations. Our strongly innovative capacity enables us to deliver subsea trenching equipment for any purpose or criterion: from soft-soil to hard-rock capability, and from self-propelling ROV trenchers to towed sleds. The highly innovative Arthropod trencher and the Jetting Bull trencher are cases in point.

Flexible and short lead times

Generally speaking, downtime and long lead times are unacceptable in our capital-intensive industry. Because we understand this, our organization is set up in such a way that projects can be executed within a short time frame. The total lead time for the custom-made Arthropod trencher, for example, was only seven months: from scratch to FAT.

Trencher DESIGNS BASED ON STANDARDIZATION

Not only are we able to deliver tailor-made subsea trenchers, we also make sure to deliver vehicles in an effective way. This is thanks to our extensive technology toolbox that contains standardized modules and components. The benefits of our approach are manifold: short lead times, competitive pricing, and reliable and proven technology thanks to predictable performance.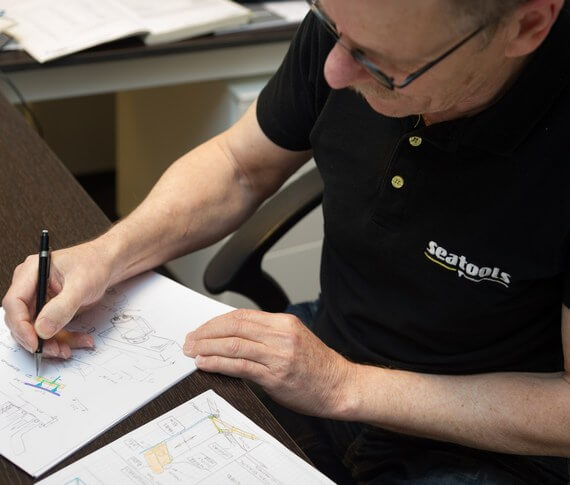 The Jetting Bull towed jet trencher offers an intelligent control system that interacts with the vessel DP system, resulting in continuously optimized cable laying speeds. Learn how we can enhance your operations.
STANDARDIZED TRENCHING EQUIPMENT
Carrera E – Precision flow excavator

Carrera 4 – Mass flow excavator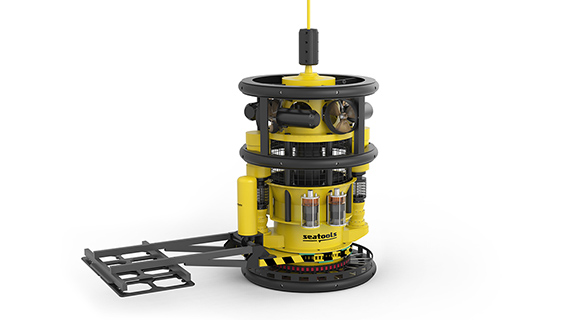 3D motion-controlled precision flow excavation spread
630+ kW, all-electric deep-water excavator featuring Seatools' advanced ROV DP technology. and sets the stage for unprecedented levels of accuracy, production, and workability. The patent-pending spread features 3D motion control, which enables precision excavation operations at a minimum of seabed disturbance.
Key features:
• Precision excavation
• Unprecedented workability
• Lowest total operational costs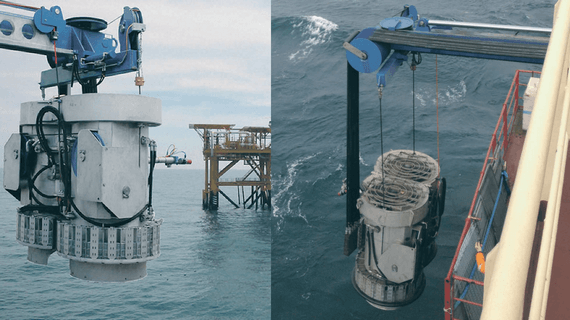 Multi-purpose mass flow excavator
The Carrera 4 is a multipurpose mass flow excavator, an excellent choice for trenching and excavation operations. Thanks to its dual mode capability, the tool performs across a wide range of soils. Another unique feature is its plug-and-play design: the dedicated LARS enables for fast mobilization and deployment.
Key features:
• Broad applicability: multiple soil capability and adjustable trench width
• Compact design
• Plug-and-play design
TRACK RECORD
A TRACK RECORD OF INNOVATIVE, CUSTOM-MADE SUBSEA TRENCHING SOLUTIONS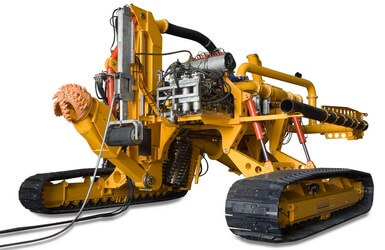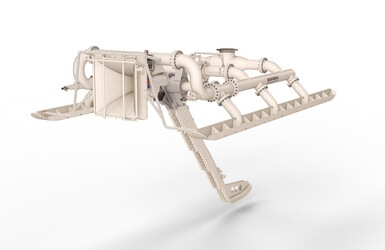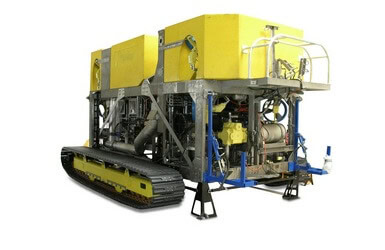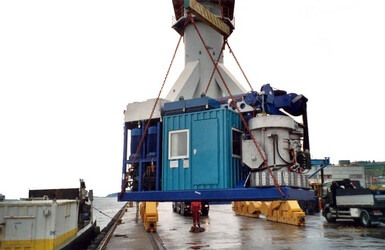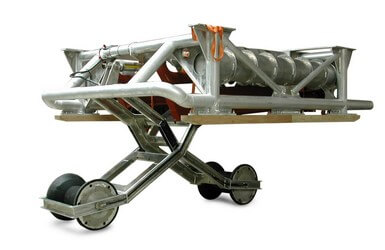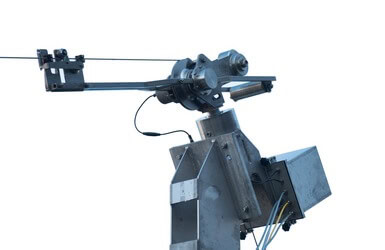 Date:

August 2006

Project duration:

7 months

Client:
Highly effective subsea pipeline trencher
The Arthopod 600 is a subsea pipeline trencher that is suitable for both pre- and post-lay subsea trenching. For this project, Seatools developed an innovative subsea pipeline trenching technique that creates large trenches in hard soils in a very efficient way.
The innovative trenching principles, its high level of automation, and its multiple-soil capability, have turned the Arthropod into a one-of-a-kind machine in the field of subsea trenching.
Date:

April 2001

Project duration:

5 months

Client:
A pioneering machine in the field of subsea trenching
The Jetting Bull is one of the first towed subsea cable trenchers ever built – a truly pioneering project in the field of subsea cable trenching at its time of completion.
Still today, the machine's design remains highly effective thanks to its tubular frame's dual functionality. Not only does the frame transfer the towing forces, it also transports jetting water to the jetting fingers.
Date:

May 2006

Project duration:

4 months

Client:
Trencher upgrade for increased cable burial speeds
A Seatools customer acquired a pre-owned jet trenching ROV. However, the jet trencher performed poorly, resulting in economically unattractive cable burial speeds. Furthermore, the client wished to change the machine from a free-flying vehicle into a tracked vehicle.
Seatools was contracted to review the jet's design, and propose and implement changes to the existing design in order to increase the trencher's cable laying speed and its propulsion mechanism.
Date:

July 2002

Project duration:

9 months

Client:
A quickly mobilized and easy-to-operate excavator using a minimal footprint
In order to perform subsea pipeline repairs and pipeline free span corrections in the GOM, our client Oceanteam requested an easy-to-operate mass flow excavator that requires a minimum of deck space.
The result was a very compact, plug-and-play mass flow excavation system. Thanks to its elegant design, the complete spread, including power pack, takes up 20 feet only. The success of the Carrera 4 resulted in the delivery of 3 units to Oceanteam.
Date:

July 2004

Project duration:

2 months

Client:
Pipeline trenching skid facilitating safe and productive burial of subsea pipelines
A Seatools customer was asked to perform an operation that required the burial of a "live" subsea gas pipeline. Our customer was already in the possession of a free-flying underwater ROV trencher, but required a modular skid in order to bury at high speeds without damaging the pipe.
The result was a skid that exerted only minimal contact forces on the pipe during positioning and burial, and delivered a strong trenching performance.
Date:

February 2016

Project duration:

3 weeks

Client:
Accurate registration of a cable's position during subsea cable installation projects
Thanks to the system's success in 2004, Boskalis decided to rely on the HighWire® again to determine the position of a subsea cable plough. During the upgrade required for this project, the wire orientation was changed from nearly vertical to nearly horizontal, and a modification of both the system's mechanical design and its software were successfully completed.
Again, the system performed excellently, even outstripping the 2004 accuracy level of 1 cm.
CONTACT
WOULD YOU LIKE TO DISCUSS YOUR PROJECT WITH OUR EXPERTS?
OTHER CHANNELS
General

+31 (0) 186 68 00 00

Sales

+31 (0) 186 68 00 00
Service (outside office hours, emergency only)

+31 (0)186 65 00 75