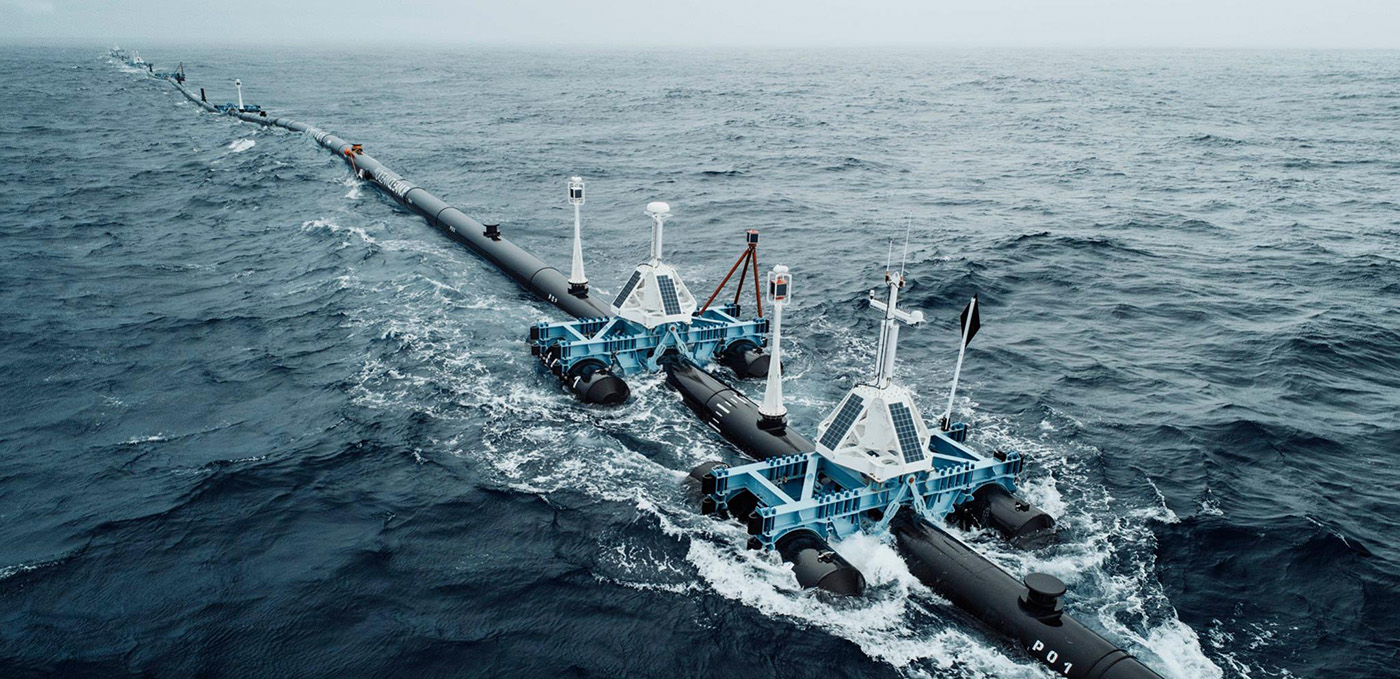 Overview
Seatools delivers a broad range of custom-made dredging, offshore, and subsea monitoring and control systems
Seatools is unique in its ability to provide a wide range of customized dredging, offshore, and subsea monitoring and control systems. Thanks to our experience and far-reaching subsea technology offering – containing a robust subsea sensor range and subsea measurement technologies like taut wires – we draw from endless possibilities for the design, development, and construction of your custom-made system. As such, we can deliver tailor-made subsea monitoring and control systems for virtually any application based on proven technology, in short time frames, and in a cost-effective way. Our broad spectrum of accurate monitoring and control systems includes:
• Dredging monitoring and control systems
• Pipe-laying and cable-laying monitoring and control systems
• (Permanent) condition monitoring systems
• Offshore installation monitoring and control systems
• Remote offshore monitoring systems
• Environmental monitoring systems (e.g. turbidity monitoring)
Expertise

Monitoring and controls for dredging, (offshore) installation operations, and condition monitoring
Subsea sensors, subsea measurement technology, and operator visualization (HMI)
Permanently subsea-situated monitoring and control systems

Value creation

First-time-right delivery of systems
Systems based on our proven standardized subsea technology toolbox
Short lead times

Track record

Delivered numerous custom-made monitoring and control systems
Supplied shock load- and vibration-proof systems
Systems for potentially explosive atmospheres (APEX-certified)
Would you like to discuss your project? Our experts gladly discuss and advise on potential solutions for your project.
HOW WE CREATE VALUE
Systems based on proven standardized subsea technology toolbox

Seatools has a standardized toolbox that contains proven subsea instrumentation technologies like our robust sensor range and taut wire subsea measurement technology. A standardized offering provides you with multiple benefits: short lead times, competitive pricing, and reliable technologies that perform as predicted.

First-time-right delivery of systems

Especially relevant for systems that monitor offshore installation operations, in most cases measurements can only be taken once without room for corrective action or recalibration. The combination of our first-time-right engineering principle with our robust backup and redundancy strategies facilitates the delivery of subsea instrumentation systems that work in any condition, right from the first trial. In order to achieve this, extensive functional and performance testing in a representative configuration is of key importance.

Short lead times

We can supply bespoke solutions in a very short period of time thanks to our proven standardized subsea technology toolbox, an organizational setup that includes all required disciplines, and our focus on simplicity. The jacket-upending monitoring system is a case in point, which we developed and delivered in less than three months.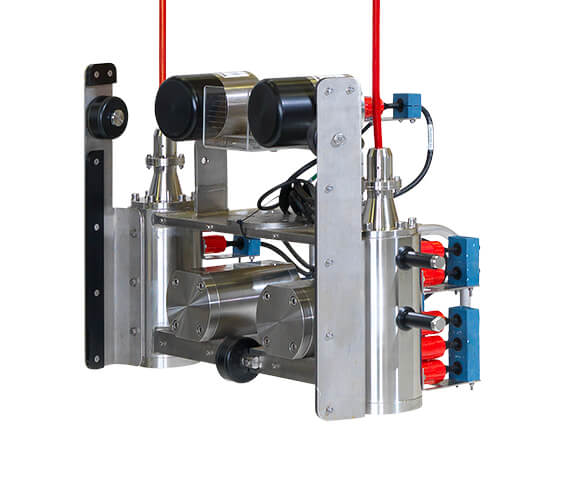 Subsea measurement solutions
For a wide range of physical quantities
Pressure

Length & position

Level & volume

Inclination & angle

Motion

Force & torque

Density & flow

Temperature

Electrical

Other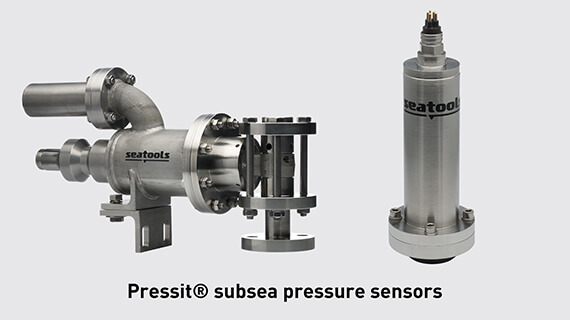 Pressure measurement for a wide range of applications
Seatools has a large experience base in the field of subsea pressure measurement. Pressure can be measured internally, such as in a submerged hydraulic system, as well as externally, for example to derive depth. Seatools' standardized subsea pressure sensor range Pressit® represents a highly accurate sensor range, which is characterized by a robust design and is extensively used in harsh dredging and subsea environments. Our highly accurate applications form an excellent basis for subsea monitoring and control systems, as is demonstrated by the strongly diverse subsea (installation) monitoring systems Seatools has delivered in the past.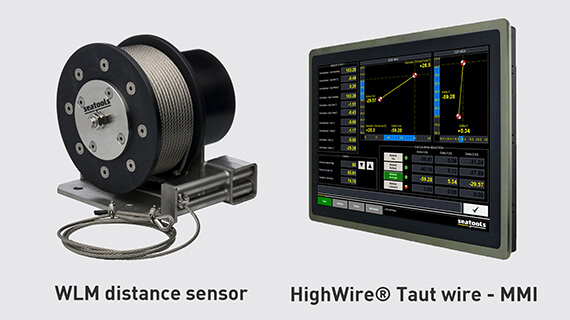 Length, displacement, and position measurement
Seatools has extensive experience with, and offers a wide range of sensors and monitoring systems for, subsea length, displacement (i.e. stroke), and position measurement. For 1D underwater displacement measurement, Seatools offers the WLM Wire Length Measurement sensors as well as linear stroke sensors, which are both highly robust and accurate. For (relative) position measurement in up to all 3 dimensions, our 'HighWire' taut wire system offers unprecedented accuracy, high update rates, and excellent reliability in a wide variety of circumstances. In addition to the above-mentioned standardized sensors and systems, Seatools has shown its expertise in the integration of sensors, using alternative principles – such as acoustics (e.g. Doppler, USBL) – to measure the position of submerged objects.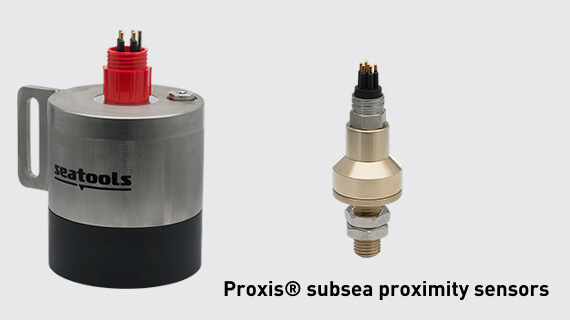 Level and volume measurement
Seatools offers a variety of solutions for level and volume measurement in subsea applications, such as for subsea compensators and reservoirs. In essence, two types of systems exist: point level measurement systems and continuous level measurement systems. Seatools delivers point level measurement systems based on its Proxis® subsea proximity sensors. These systems provide an (alarm) signal once a pre-specified (fluid) level (e.g. low level or overfill) has been reached. Rather than measuring a single point, continuous level measurement solutions measure fluid levels across a range, producing a signal positively correlated to the actual fluid level. All of Seatools' sensors are highly accurate and were built to withstand the harshest of offshore conditions.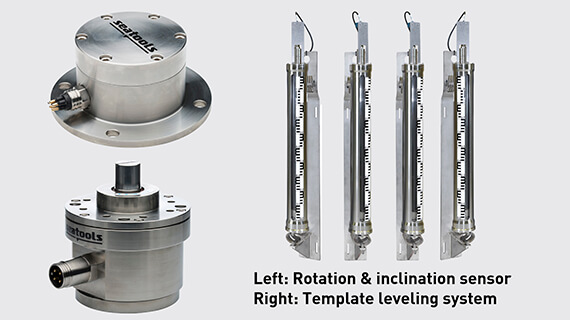 Accurate subsea inclination and angle measurement
Seatools is highly experienced in both inclination and angle measurement in offshore and subsea environments. This experience ranges from straightforward winch angular position measurement to inclination measurement of pontoons and large structures (such as jackets during the jacket upending process). Depending on your specific application, a variety of field-proven, standardized subsea sensors can be applied, such as the rotation sensor range or the inclinometer sensor range. In addition, Seatools has supplied a variety of custom-built inclination measurement systems over the years. The (template) leveling system, for example, allows for very efficient and accurate leveling operations of large structures. Also the wireless level measurement system has provided clients with unprecedented accuracy.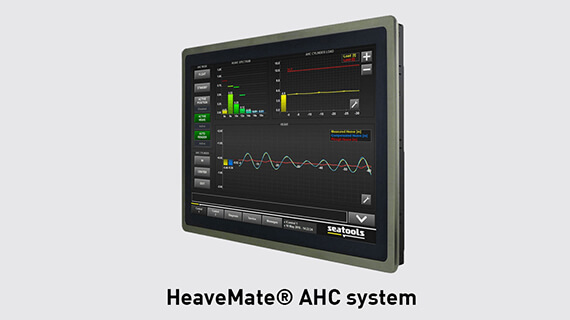 Angular and linear motion measurement
Throughout the years Seatools has acquired extensive expertise in (linear & angular) motion measurement and processing of offshore and subsea equipment. This knowledge base has been acquired first of all during the development of subsea DP systems, applied to many of our fall pipe ROVs. Secondly, Seatools' experience stems from the development of a wide range of heave and motion compensation systems in which motion measurement and processing has a significant influence on compensation accuracy. Thanks to these developments, an extensive library of motion sensor behavior (including sensor-specific imperfections) was developed, put to use during simulations reproducing sensor performance (incl. noise and update rate) and data transmissions (incl. delays). As a result, the performance of the entire (monitoring and/or control) system can be analyzed and verified.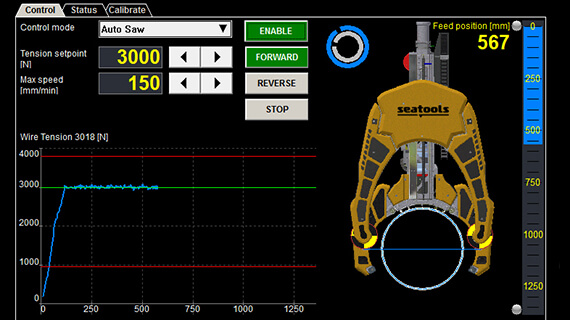 Force and torque monitoring and control
Seatools delivers highly accurate force and torque monitoring and control systems for subsea equipment. Accurate force and torque measurement and control is of utmost importance to a wide range of subsea operations, for example to prevent wire overload in diamond wire saws. For the Barracuda subsea diamond wire saw, for example, Seatools developed a highly accurate saw control system as part of the all-electric subsea drive system. In this case, the incorporation of load cells facilitated highly accurate tension measurement. At other times, Seatools applied load cells to measure parameters such as umbilical loads, seabed contact forces, towing forces, and winch torques. To view an example, please refer to the survey ROV of the Rockpiper ROV.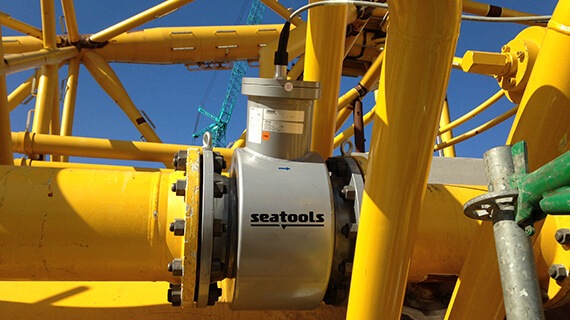 Density and (mass / volume) flow measurement
Partially thanks to Seatools' expertise in dredging and subsea excavation (equipment), Seatools houses considerable knowledge of subsea density and flow measurement. Flow measurement is available for hydraulic oil flow in subsea hydraulic systems, water volume flow in e.g. ballast monitoring systems, and mixture flow in dredging monitoring systems. In addition, Seatools is experienced in subsea density measurement technologies based on non-radioactive methods. When combined with fluid velocity measurement, these technologies can provide accurate dredging production data with regards to mass flow. It makes for a unique measurement technology that is particularly beneficial to subsea excavation equipment as it enables slurry density optimization and boosts productivity as a result.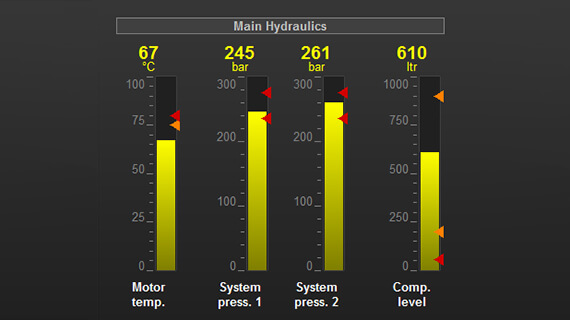 Internal and external subsea temperature measurements
Seatools offers a variety of solutions for subsea temperature measurement. Our subsea temperature measurement systems can be internal, to measure oil temperature in a hydraulic system or component, or external, to measure the temperature of local seawater.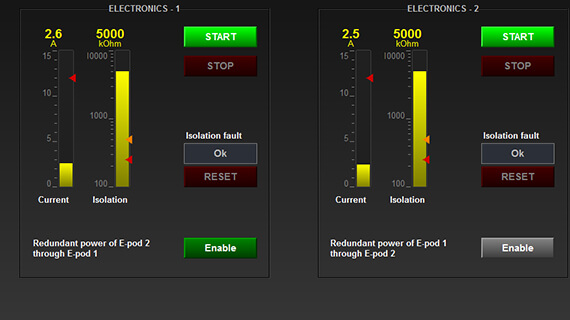 Current, voltage, resistance, and frequency measurement
Because of its background in the development of subsea equipment such as ROVs, Seatools has a large experience base in the measurement of electric quantities such as electric current, voltage, insulation resistance, and frequency. In virtually all of Seatools' subsea equipment delivered, insulation resistance measurement of components such as powerpacks, umbilicals, and electronics is incorporated. In order to monitor the condition of cathodic protection of ROVs, previous deliveries have also included CP probes.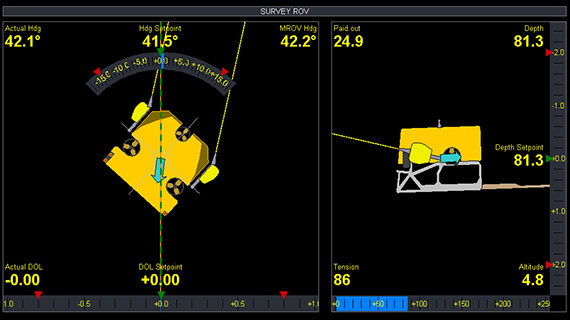 Vibration, magnetic flux, water detection, sound, and other
Above and beyond the previously mentioned list of physical parameters, Seatools is also experienced in the areas of measuring and detecting:
vibration
acceleration
rotational speed
magnetic flux
water in oil
sound
heading
light level
ambient pressure
depth
altitude
Please contact our sales department to discuss the parameters you intend to measure and/or control, and we will gladly assist you in your inquiry.
Standardized monitoring solutions
HighWire – Taut wire position reference system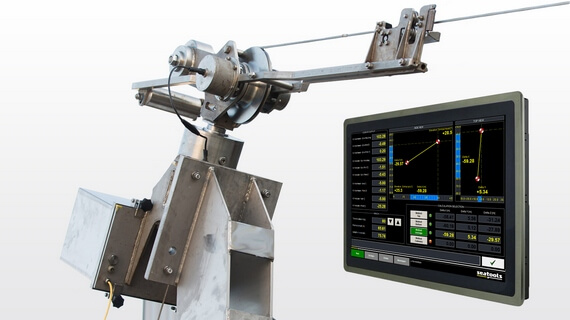 Accurate positional data under harsh conditions
The HighWire is a robust taut wire system for offshore and submerged operations. The system can be applied in operations that require accurate and real-time positional data of submerged objects, such as during pile driving, mudmat or caisson installation, spool piece installation, and marine civil engineering projects.
Key features:
• Unprecedented measurement accuracy
• Operable in any environment: above surface, subsea, splash zone, or mixed
• Unaffected by noise
Our subsea technology toolbox – which comprehends subsea sensors and measurement technologies – enables effective delivery of bespoke and reliable monitoring & control systems. Are you in need of a system on short notice?
TRACK RECORD
A highly diverse track record of bespoke offshore and subsea monitoring and control systems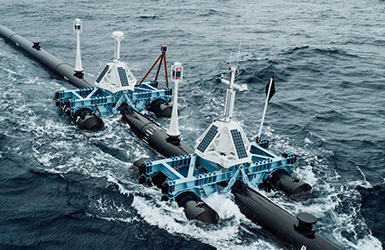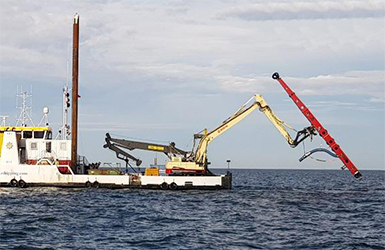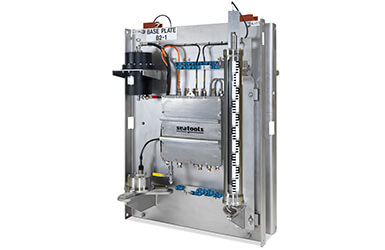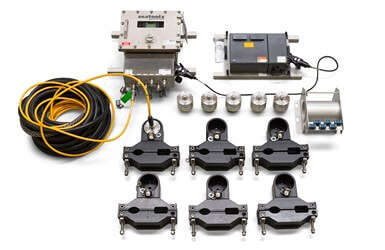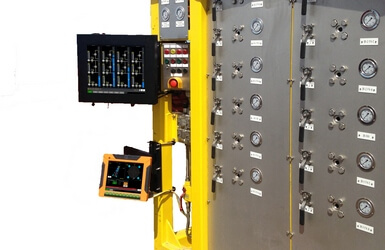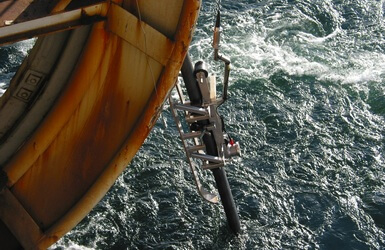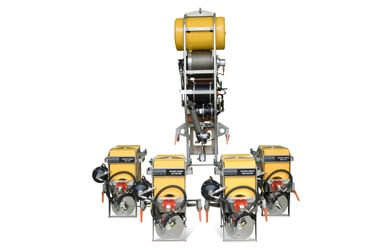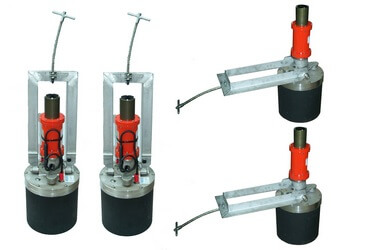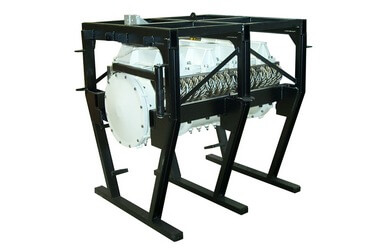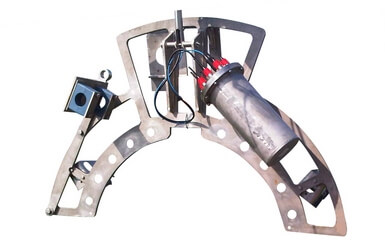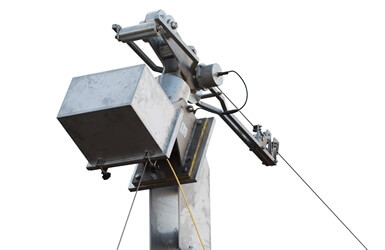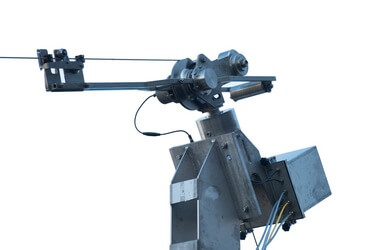 Date:

July 2018

Project duration:

5 months
Remote Offshore Monitoring system for pioneering Ocean Cleanup project
Seatools was awarded a contract for the development and delivery of a remote offshore monitoring system for The Ocean Cleanup. The system was applied to the 600 meter long barrier and was implemented to gain real-time insight into the performance of this ocean cleanup system. More specifically, the monitoring system processes, stores, and transfers large amounts of data collected by a wide range of sensors. The sensors are linked to five solar-powered electronic pods, which are mounted on the barrier. The pods communicate to each other via a WiFi mesh network and satellite connection, enabling The Ocean Cleanup to monitor its system remotely and retrieve data in real time – including images and GPS locations – from their office.
Project duration:

7 weeks

Client
Crane automation for efficient UXO removal operations
For the execution of UXO removal operations, Bodac approached Seatools for the delivery of a crane monitoring and automation solution. By taking the DipMate Pro backhoe dredging monitoring and control system as a basis, the system was further extended with custom developed functionalities such as AHC, tool verticality, and automatic grid survey. With automatic grid survey, the survey tool is automatically positioned by means of controlling slew, boom, stick, and tool arm along a defined pattern. By drawing extensively upon our advanced simulation capabilities, the project was delivered successfully within a short time span which allowed Bodac to perform safe and cost efficient UXO removal operations.
Date:

March 2017

Project duration:

5 months
Rugged subsea instrumentation for accurate and uninterrupted offshore piling operations
In order to have full insight and control during the offshore piling operations, Seaway Heavy Lifting contracted Seatools for the design and delivery of the subsea instrumentation system for a pre-piling template.
Setting up our client to stay well within the limits of prescribed pile installation tolerances, Seatools developed various innovative monitoring and control systems. These systems, based on our rugged dredging sensor range, have proven to be highly successful in the field.
Date:

June 2015

Project duration:

4 months

Client:
Real-time insight into the condition of FPSO mooring chains
To continuously monitor the condition of the mooring chains of an FPSO, a bespoke monitoring system was required. The client requested a system with deck-mounted power supply in order to avoid the need of changing batteries below the water line.
Seatools rapidly delivered a full-fledged monitoring system based on our Twinclino subsea inclinometers. All equipment installed on deck is ATEX certified, and divers can easily install the design's fastening mechanism.
Date:

February 2015

Project duration:

3 months

Client:
A first time right monitoring system for real-time insight into the jacket-upending process
Statoil awarded Heerema Fabrication Group with the engineering and construction of the Gina Krog jacket. For this jacket structure, Statoil demanded a monitoring system to closely monitor and control the jacket ballasting and upending process. This monitoring system is a typical first time right system, Seatools designed and delivered a jacket-upending monitoring system. The system provides real-time insight into the ballast system status and the upending process in terms of jacket structure inclination in multiple planes.
Date:

Oktober 2005

Project duration:

3 months

Client:
Monitoring, controls, and parts for controlled and accurate cable and pipeline installation
Seatools delivered numerous systems and equipment for subsea cable and pipeline installation operations, including (autonomous) touchdown and departure angle monitors, A&R hook instrumentation, subsea power cable joints, and multiplexer systems. Our monitoring systems facilitate full control over an operation, and accurately register cable or pipeline positioning.
To learn more, please visit our dedicated subsea cable and pipeline installation page
Date:

September 2007

Project duration:

9 months

Client:
Subsea measurement system for effective positioning of submerged tunnel segments
For the construction of the Busan-Geoje tunnel, Strukton was awarded the construction, immersion, and accurate positioning of tunnel segments. The crucial importance of the accurate subsea positioning of tunnel segments required the development of a Tunnel Segment Measurement System (TSMS).
The TSMS is a compact and light-weight subsea measurement system, based on a combination of taut wire technology and accurate distance sensor technology.
Date:

December 2004

Project duration:

6 months

Client:
Extremely accurate monitoring system for effective offshore tower leveling
The installation of two offshore compliant towers in a water depth of 400 meters required a level measurement system for the accurate measurement and leveling of the tower legs within a maximum allowed height difference of 12 mm.
Seatools designed, built, and operated a system that achieved a measurement accuracy of less than 3 mm. The solution consisted of hardware measurement pods, data transmission and processing software, and measurement procedures.
Date:

January 2003

Project duration:

6 months

Client:
Shock load-proof piling hammer instrumentation and control system
To control an experimental explosion-driven piling hammer, IHC Hydrohammer requested a control system capable of enduring extreme shock loads. In addition, remote control of the system was a prerequisite.
Seatools developed a shock load-proof subsea instrumentation system that is battery powered, capable of acquiring high-specification data, and features failure-safe electronics to control the explosives.
Date:

March 2011

Project duration:

2 months

Client:
A robust monitoring system that facilitates safe and productive rock-dumping operations near subsea structures
This inclined fall pipe instrumentation system provides accurate and real-time data on the rock-dumping process and related equipment. The survey equipment provides an accurate profile of deposited rocks, which allows the operator to minimize the amount of rocks that need to be dumped. In addition, exact knowledge of the fall pipe's surroundings and the position of the fall pipe reduces chances of equipment collision, in turn enhancing safety.
Date:

March 2009

Project duration:

4 months

Client:
Effective installation of sewage outfall pipes enabled by accurate positioning monitoring
In 2004, the HighWire was delivered for a project that required Boskalis to install sewage outfall pipes at water depths of 50 meters, in currents of up to 4 knots. In this setting, the HighWire® system realized an extremely high accuracy level of 1 centimeter and enabled our client to make male/female connections as quickly and smoothly as possible, and save valuable operating time.
Date:

February 2016

Project duration:

3 weeks

Client:
Accurate monitoring of a subsea plough during subsea cable installation projects
Thanks to the system's success in 2004, Boskalis decided to rely on the HighWire® again to determine the position of a subsea cable plough. During the upgrade required for this project, the wire orientation was changed from nearly vertical to nearly horizontal, and a modification of both the system's mechanical design and its software were successfully completed.
Again, the system performed excellently, even outstripping the 2004 accuracy level of 1 cm.
Related news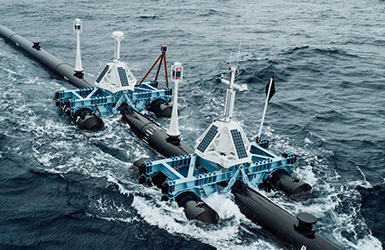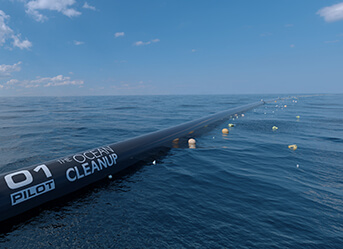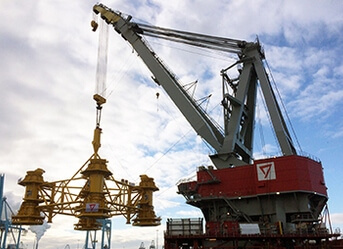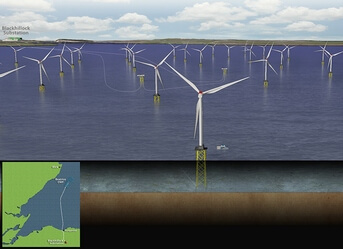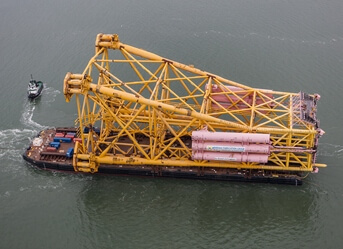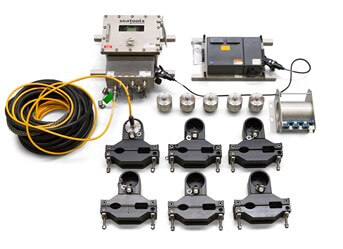 CONTACT
WOULD YOU LIKE TO DISCUSS YOUR PROJECT WITH OUR EXPERTS?
OTHER CHANNELS
General

+31 (0) 186 68 00 00

Sales

+31 (0) 186 68 00 00
Service (outside office hours, emergency only)

+31 (0)186 65 00 75