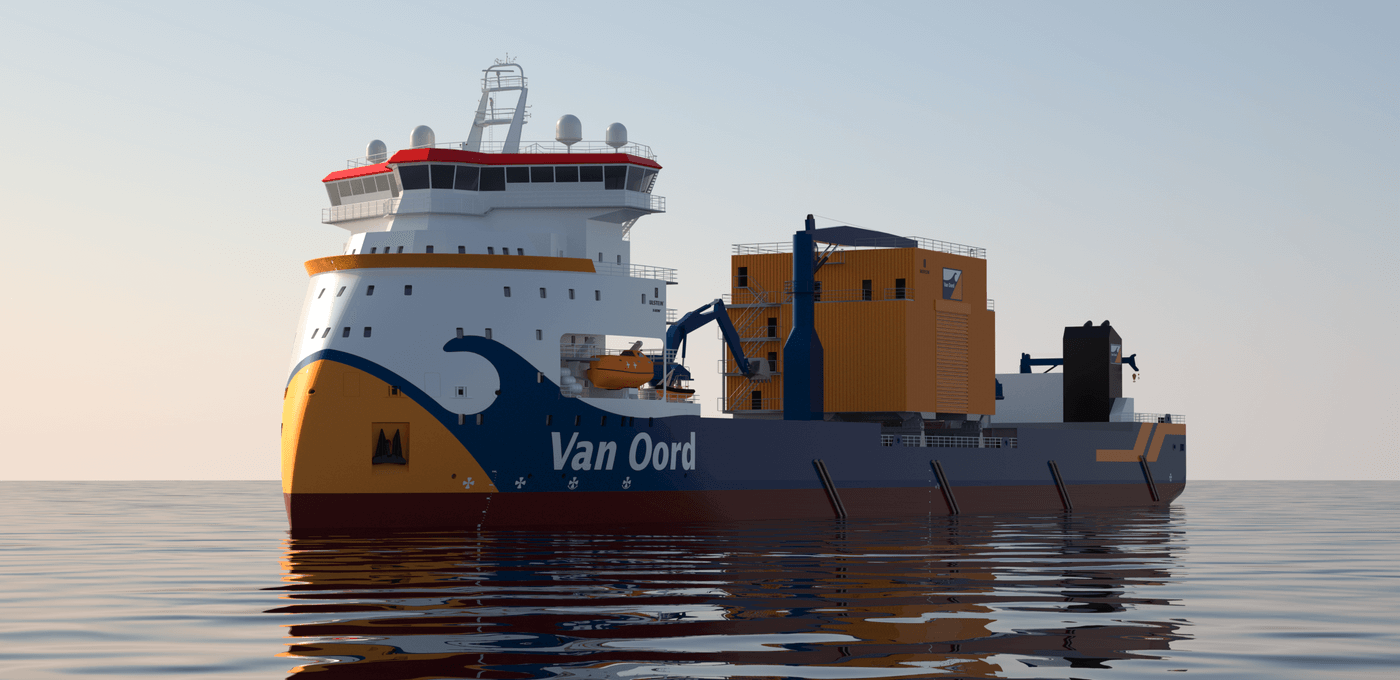 ►Subsea Rock Installation     ►AUVs and ROVs
Van Oord has awarded Dutch subsea technology company Seatools the contract for the design and delivery of a new fall pipe ROV. This custom-made ROV will be integrated into van Oord's new rock installation vessel Bravenes.
The new bespoke vessel, which is due for delivery in the third quarter of 2016, will feature leading innovations in rock handling and installation processes which will allow it to precisely construct subsea foundations catering for the future demands of both the oil & gas and the offshore wind power industries.
The ROV for the Bravenes is designed with a focus on reliability. The hardware configuration includes extensive redundancy features in propulsion and control, which will result in optimal availability and eliminate a number of critical failure effects.
The ROV control system will be configured according to the latest developments, initially covering a comprehensive set of functions whilst still allowing for future upgrades with new motion patterns for novel rock installation techniques which may be developed in the future.
Contact
WOULD YOU LIKE TO DISCUSS YOUR PROJECT WITH OUR EXPERTS?
OTHER CHANNELS
General

+31 (0) 186 68 00 00

Sales

+31 (0) 186 68 00 00
Service (outside office hours, emergency only)

+31 (0)186 65 00 75