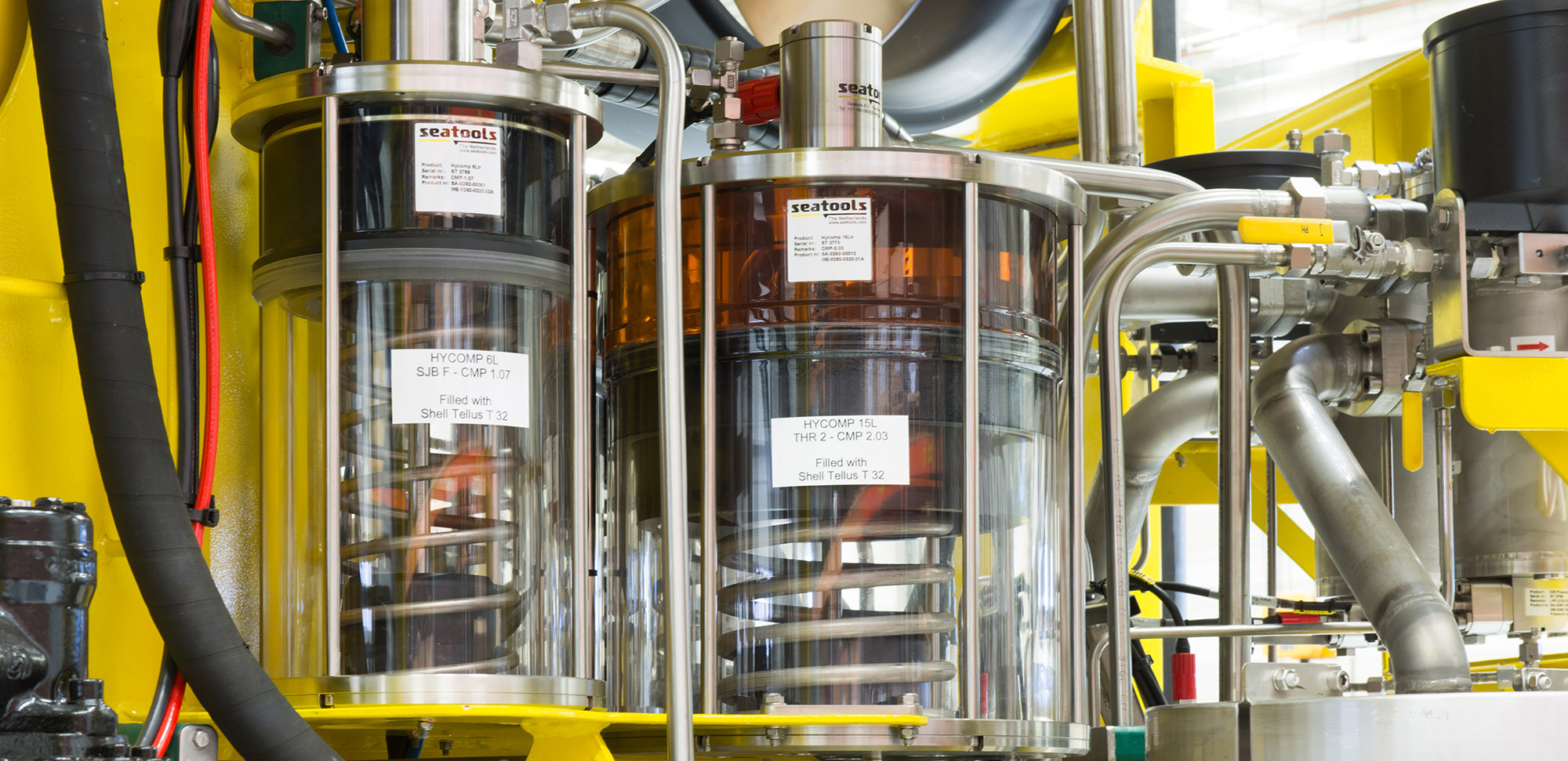 Subsea compensator range that incorporates 15 years of field feedback
The advanced series represents a number of hydraulic compensators that feature time-proven, highly reliable, and solid designs. They incorporate 15 years of experience and (field) feedback. Because of their high reliability and capability to cope with harsh operating conditions, we applied these compensators successfully in many of our own ROVs and other subsea vehicles.
In addition to our hydraulic compensators, we also deliver complete subsea (hydraulic) solutions. Please contact our sales department to discuss your particular challenge.
Typical applications

Subsea equipment operating in harsh subsea environments. Typical applications include trenchers, ROVs, subsea excavators, submerged hydraulic dredging equipment, oil-filled electronics cabinets

Key features

Highly reliable thanks to solid mechanical design
High degree of customization
Facilitates relatively large (over)pressures

Applied to

Fall pipe ROV – ROV 6
Fall pipe ROV – ROV 7
Fall pipe ROV – Flintstone
To ensure that the right size and type of compensator is selected, we advise our clients during the selection process. We do so, taking temperature ranges, pressure ranges, filling levels, entrapped air, fluid behaviors, and other factors into account.
Highly reliable through solid mechanical design

Enabled by carefully selected materials, optimised mechanical design, and incorporation of numerous years of field feedback and experience.

High degree of customization

The advanced range can be configured depending on your application and requirements. Adjustments can be made with variations in hydraulic connections, electric connectors, oil level measurement, relief valves, discharge collectors, mounting components, required quality standards and classifications, and maximum operating depths.

Facilitates relatively large (over)pressures

Because of our compensators' solid mechanical designs, relatively large overpressures can be applied to the hydraulic system. This results in significant benefits, such as easier air extraction and a decreased risk of seawater ingress.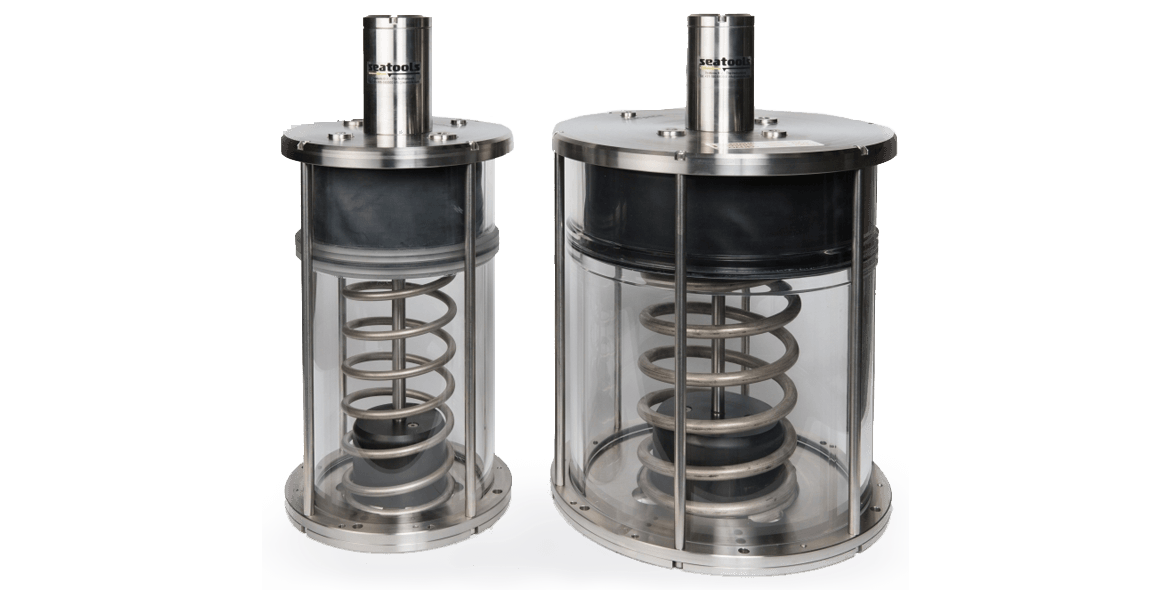 Transparent housing allows for visual oil condition inspection

Durable design through well considered material selection

Able to cope with extreme temperatures (and fluctuations)
Available with low/low-low indication or highly accurate oil level measurement

Virtually any data communication interface possible
Advanced Compensator Range
Industrial quality compensators
Compensation volume (liters)
Pressure min / max (bar)
Depth rating (msw)
Weight (kg)
Compensation volume (USG)
Pressure min / max (PSI)
Depth rating (ft)
Weight (lbs)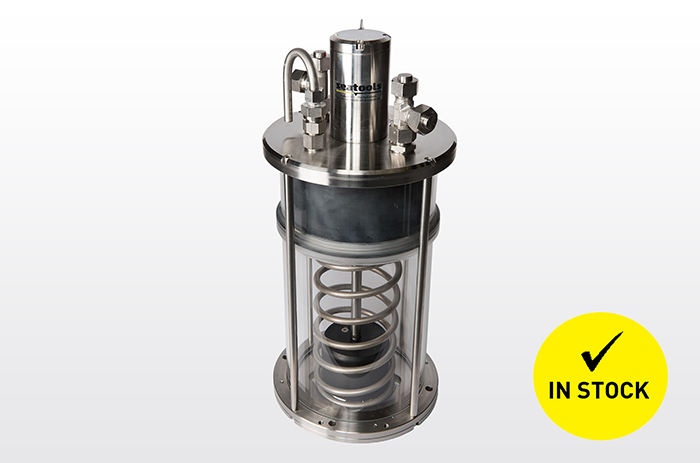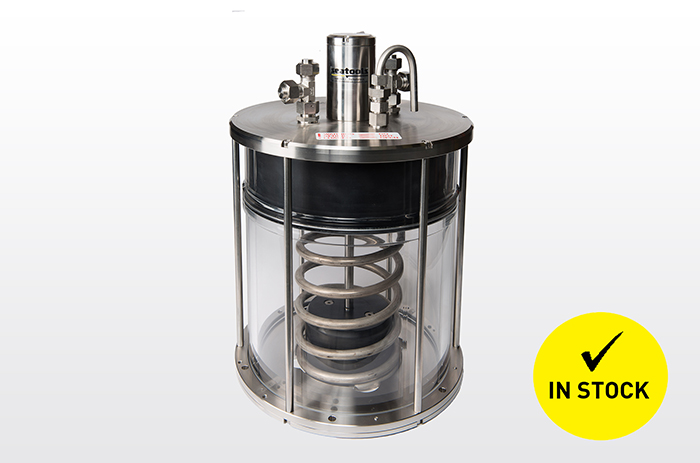 Related components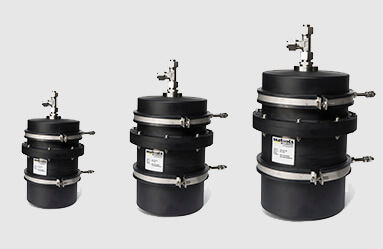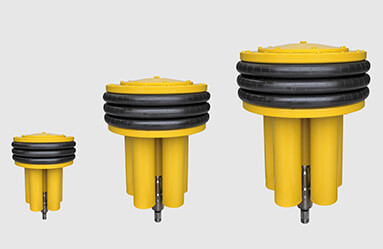 Contact
Would you like to discuss your project with our experts?
OTHER CHANNELS
General

+31 (0) 186 68 00 00

Sales

+31 (0) 186 68 00 00
Service (outside office hours, emergency only)

+31 (0)186 65 00 75