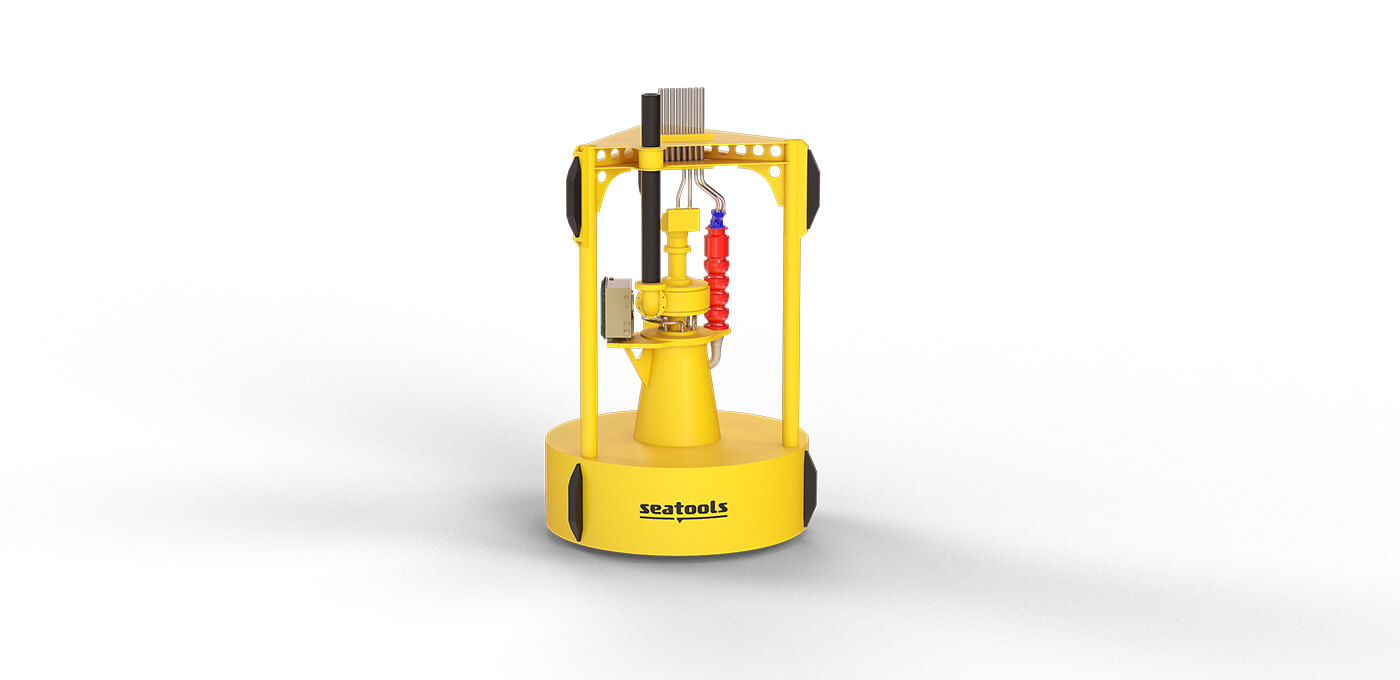 Overview
Highly effective soil plug removal thanks to an ingenious dredging configuration
In response to rising demand for effective pile dredging and cleaning operations, Seatools developed a new pile dredge tool. During the development process, several different concepts were explored, developed, and reviewed, which led to the selection of the tool's simple and effective design – simplicity that results in great effectivity and low costs, while achieving high excavation rates.
Thanks to its design and its broad applicability, the tool has a distinctive character. Without much effort, the tool can be adjusted for the excavation of other pile sizes. Although the standard configuration is capable of excavating rock layers with rock diameters of up to 150 millimeters, the excavation tooling can be adjusted to cope with even more demanding soil conditions.
This pile dredging tool can be delivered in various configurations, depending on customer performance criteria and job specifications. Variations include an all-electric configuration, additional pump configuration, eductor pump configuration, additional survey equipment, and rust removal tooling.
Purpose concept

Effective soil plug and marine growth removal of submerged piles

Key features

Broad applicability
Simple, cost-effective design
High excavation performance
Based on Seatools' subsea equipment development and dredging expertise, several concepts were explored, developed, and reviewed, leading to the selection of this tool's simple and effective design. Want to learn more?
Broad applicability

The tool is designed such that it is capable of excavating a broad range of pile diameters and soil conditions. The tool's modular design and the possibility to (easily) mount multiple excavation tools and nozzles types, provides operational freedom and delivers effective pile dredging performances in a wide variety of situations.

Simple, cost-effective design

During the design of the pile dredge system, simplicity was a key criterion that enabled a cost-effective design and improved equipment reliability.

High excavation performance

In terms of efficiency, productivity, and accuracy, the pile dredging tool yields high excavation performance, which leads to short excavation times and cost-effective pile excavation operations. The obtained efficiency, productivity, and accuracy gains are enabled by constant nozzle-soil distance, as well as by the in-depth knowledge of Seatools engineers and their experience in the field of subsea excavation.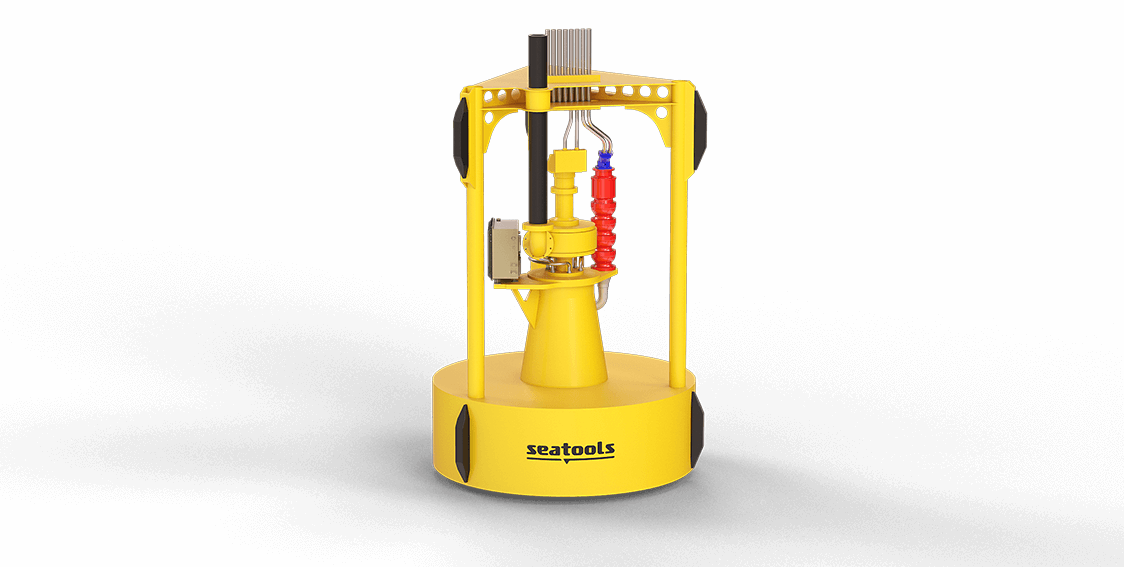 Drive configuration

Hydraulic-electric or all-electric

Depth rating

100 meters (extendable)
Installed power

250 kW

Soil capability

up to 240 kPa
Contact
Want to learn more about our pile dredge tool and how it can be applied to your project?
OTHER CHANNELS
General

+31 (0) 186 68 00 00

Sales

+31 (0) 186 68 00 00
Service (outside office hours, emergency only)

+31 (0)186 65 00 75