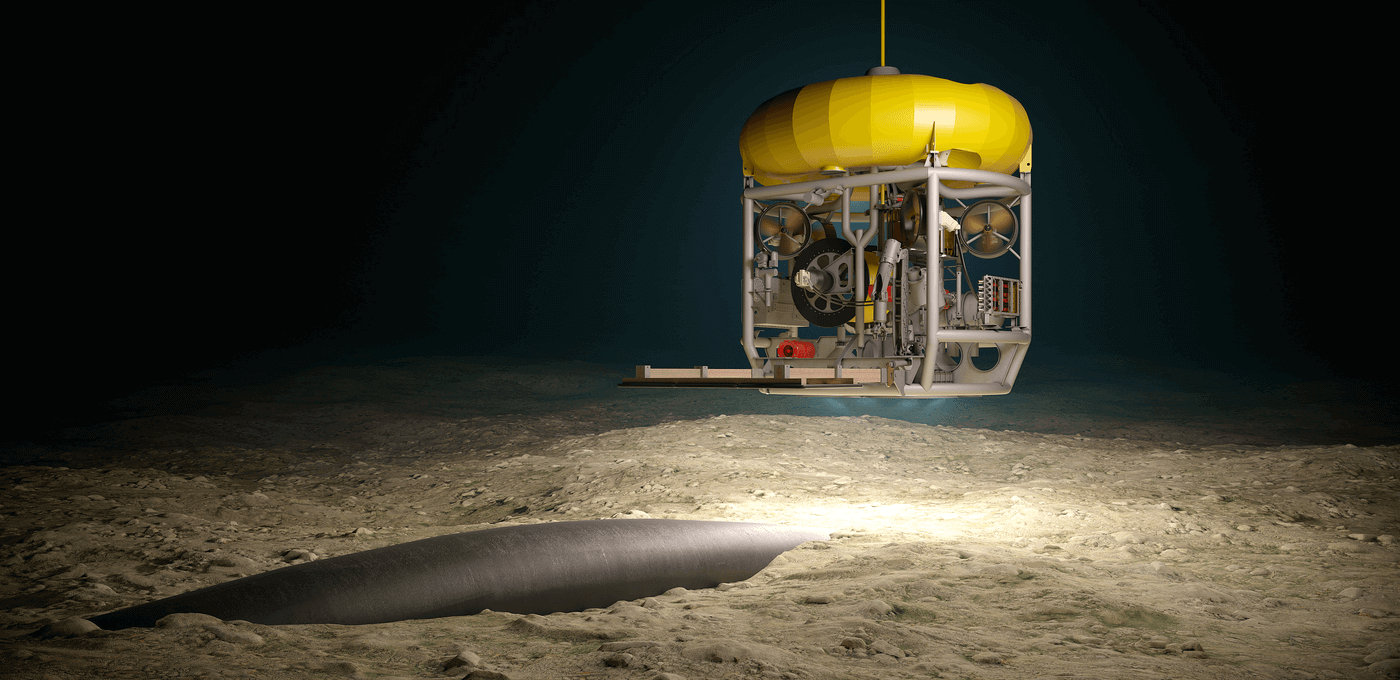 Overview
A highly effective multi-purpose inspection ROV
The ROHP II is a multi-purpose inspection ROV designed for inspection, sampling, survey, and light intervention tasks in waters with strong currents and poor visibility, such as the North Sea. Because the ROV should be able to perform a wide variety of tasks, Seatools developed two different modes: the hanging mode and the free-flying mode. As this was never done before, the project posed a significant challenge to our engineers. By exploiting our creative capacities, multiple ingenious solutions were developed and realized, which resulted in a remotely operated vehicle capable of executing all required tasks under a wide range of operational conditions.
Project scope

Fully fledged inspection ROV, including hoist winch, semi-active heave compensator, and control container.

Project duration

Client
The ROHP-II ROV was designed to perform a wide range of inspection, sampling, surveys, and light intervention tasks. Using a single piece of equipment for multiple tasks drives highly efficient operations. How can we enhance your operations?
Features & Specifications
Broad applicability thanks to dual modes

The ROHP II features two modes: the free-flying mode and the hanging mode. In hanging mode, the ROV has relatively large negative buoyancy, and is trailing underneath the mother vessel. This way a large part of the propulsion power can be delivered by the mother vessel, contributing to high survey speeds. In free-flying mode, the ROV is neutrally buoyant, enabling it to move freely in all directions. This allows for inspection of dangerous objects, such as UXO.

High survey velocity through combined propulsion

When enabling the hanging mode, the ROHP II trails underneath the mother vessel. As a result, the ROHP's forward speed is partly delivered by its own propulsion power, and partly by the propulsion power of the mother vessel. Through combined propulsion, the ROHP reaches survey speeds of up to 4 knots, which contributes to, for example, rapid surveys of large areas and ROV pipeline inspection

High level of navigation control and automation

Several navigational control features are integrated to assist the operator manoeuvre and navigate the vehicle. These are: auto-heading, auto-altitude, auto-depth, auto-pitch, and a bottom tracking system. Furthermore, the system is executed with semi-active heave compensation to keep the vehicle steady and in close proximity to the seabed during inspection and intervention tasks. The latter is an essential feature when conducting visual inspections in the North Sea's murky waters.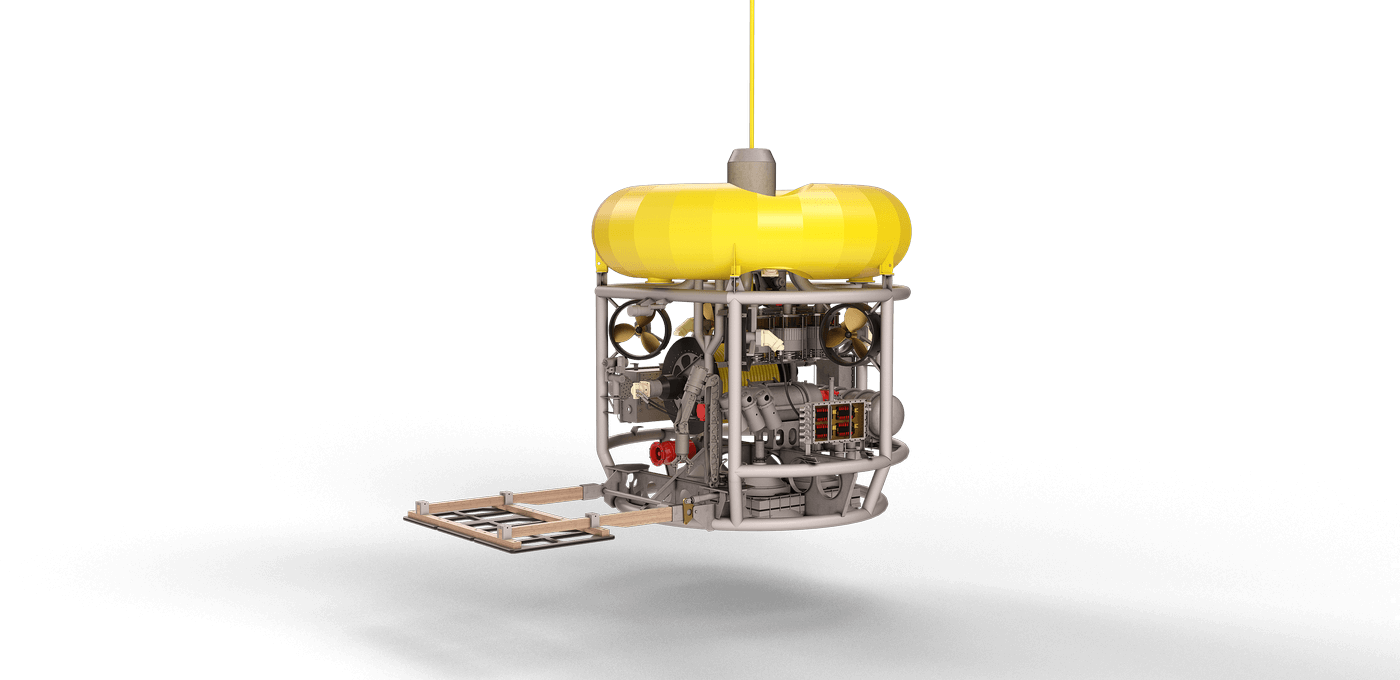 ROV class:

(multi-purpose) Inspection ROV

Purpose of vehicle

Inspection, sampling, surveys, and light intervention

Installed power:

100 kW

Depth rating:

300 meters

Payload:

2500 kg (hanging mode)

Positioning capabilities:

Auto-depth, Auto-heading, Auto-pitch,
Bottom-tracking
Manipulator:

7 axis Schilling manipulator (250 kg payload)

Sampling capabilities:

Bottom sampler and water sampler

Jetting pump capabilities:

40 kW (variable flow and pressure)

Tether management system:

Integrated in ROV (200 m range)

Vehicle velocity:

4 knots in hanging mode, 2 knots in free-flying mode
Contact
WOULD YOU LIKE TO DISCUSS YOUR PROJECT WITH OUR EXPERTS?
OTHER CHANNELS
General

+31 (0) 186 68 00 00

Sales

+31 (0) 186 68 00 00
Service (outside office hours, emergency only)

+31 (0)186 65 00 75