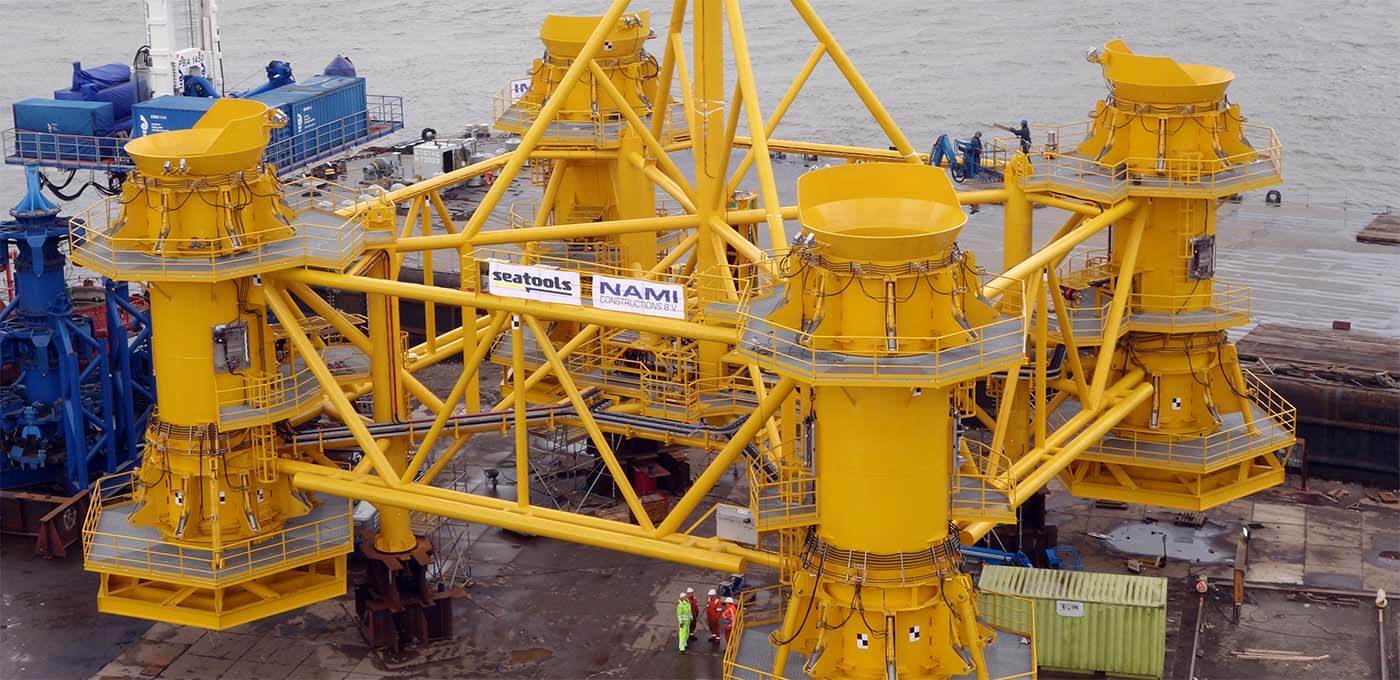 Overview
Full insight and control for highly accurate and simultaneously efficient offshore pile installation operations
In order to have full insight and control during the offshore piling operations that were part of the construction of a large OWF, Seaway Heavy Lifting contracted Seatools for the design and delivery of a piling template instrumentation and control system. Not only did the severe vibrations and shock loads that occur during piling operations pose technical challenges – the deadline too, made the project extremely challenging.
Seatools' background in the delivery of custom-made dredging instrumentation proved highly valuable for this project. In addition to our extensive range of highly accurate and rugged subsea sensors, Seatools has extensive experience in the design of monitoring and control equipment for operations in vibration- and shock load-rich environments. All of which has contributed to the design of reliable equipment for uninterrupted piling operations. Seatools' ability to innovate under high time pressure further enabled the development of multiple dedicated monitoring systems. These systems monitored and controlled the piling process, and allowed Seaway to stay well within the limits of the prescribed pile installation tolerances. The full scope of the project was completed within the set delivery time of five months.
Project scope

Pile template instrumentation and control system
Hydraulic and mechanical system for template leveling and pile positioning

Delivery date

Client
A proven subsea technology toolbox, all disciplines under one roof, and a strongly innovative capacity –our approach to realize highly reliable and effective offshore installation equipment. Want to learn more?
Features & Specifications
Facilitates high pile installation accuracies

Enabled by Seatools' proven subsea sensor range, the template includes various dedicated real-time monitoring systems. These highly precise systems, in combination with accurately controlled systems for pile positioning and template leveling, ensure our client stays well within the prescribed pile installation tolerances – while maintaining installation speeds.

Highly reliable
design

Both the monitoring and control equipment as well as the hydraulic and mechanical systems for template leveling and pile positioning feature a high level of redundancy and are executed with a solid backup strategy. The architecture of the systems is based on a thorough FMEA analysis, performed in close cooperation with our client.

Full insight and control over installation operations

The integrated monitoring and control systems allow for accurate, real-time monitoring of every step of the pile installation process.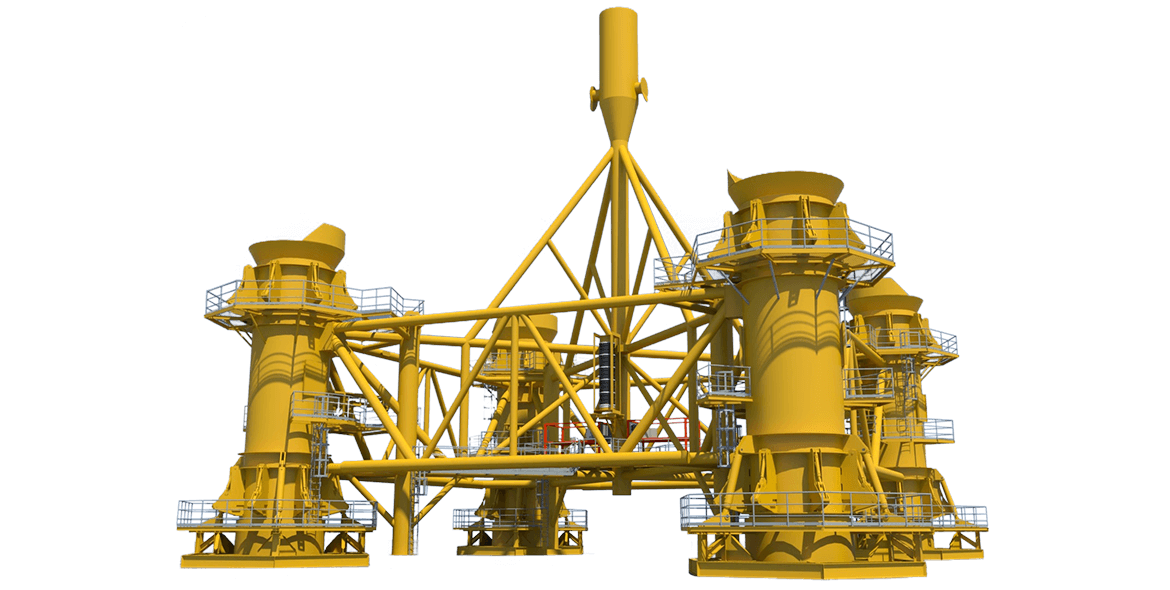 Weight

Approx. 650 MT

Dimension (l x b x h)

32 x 32 x 24 m
Marcel Remijn, Project Manager at Seaway Heavy Lifting: "We are very pleased with the technical solutions Seatools have provided to our Pile Installation Frame. Working together with Seatools has been an absolute pleasure."
Multimedia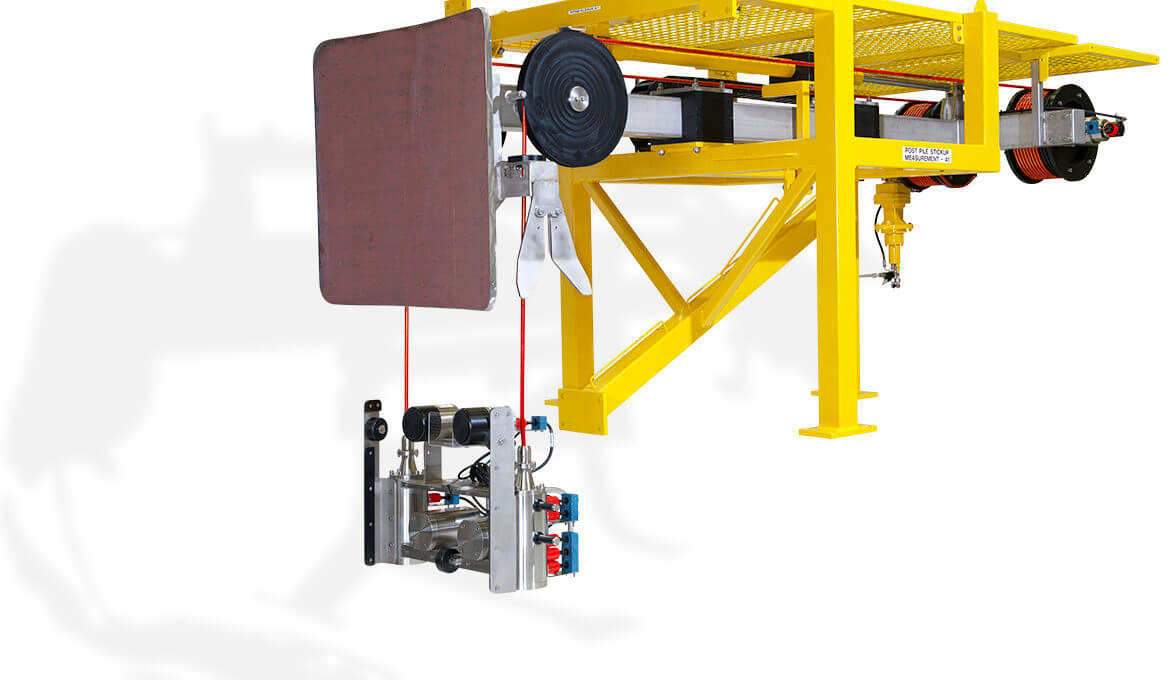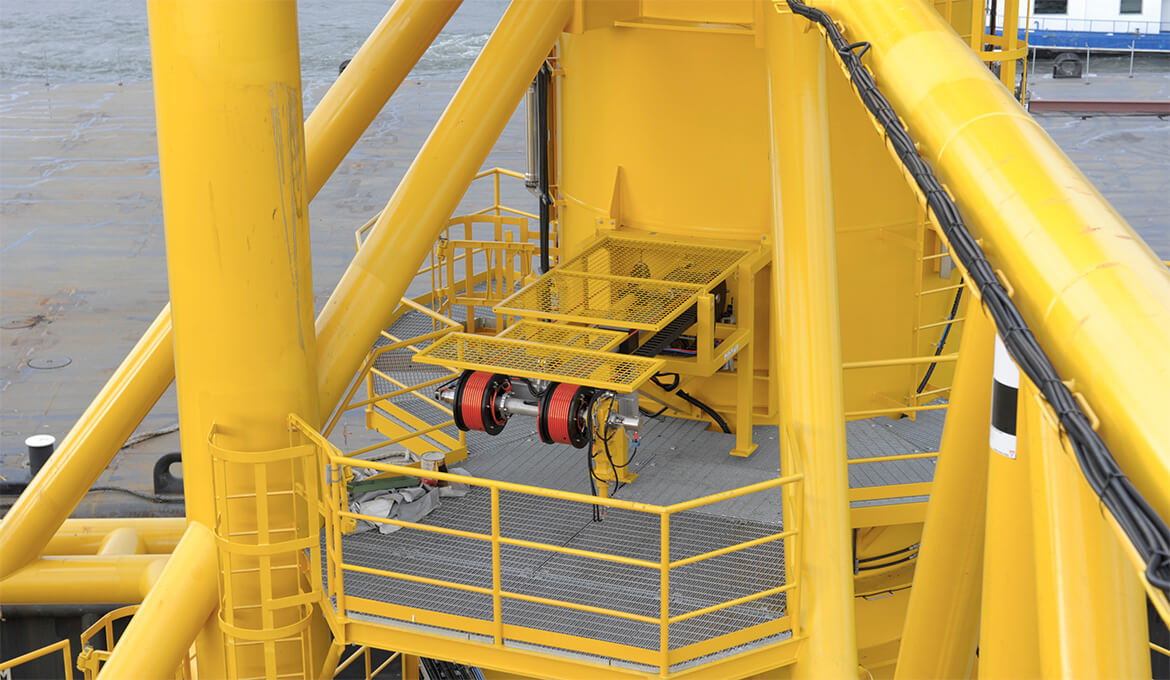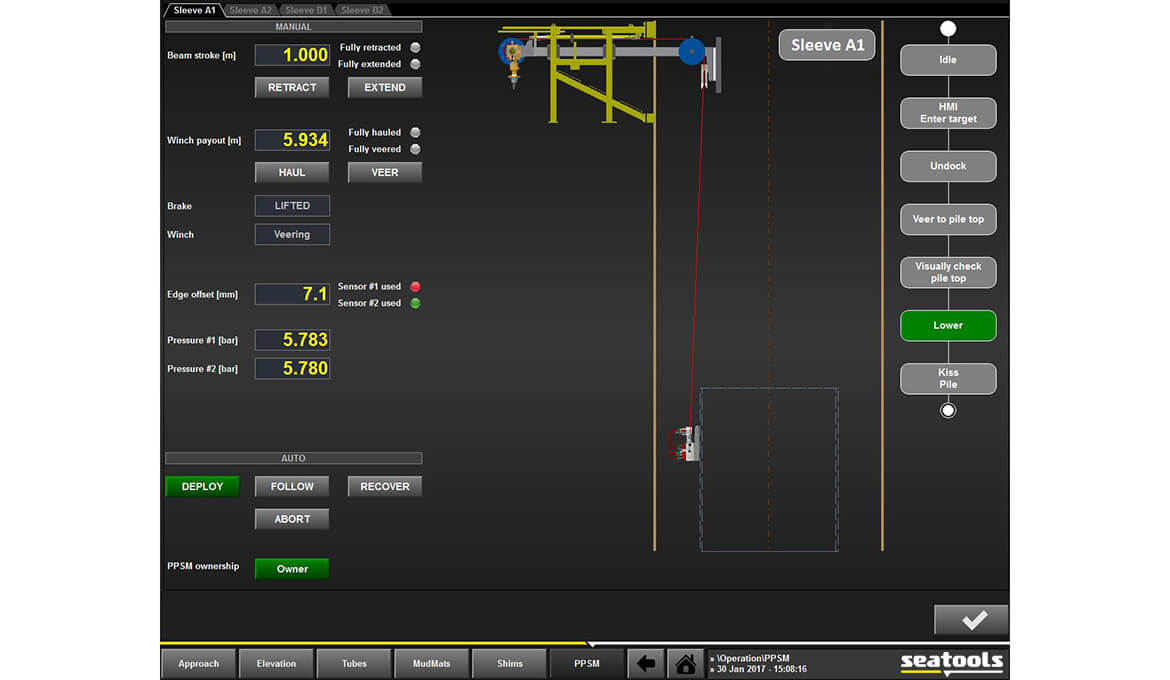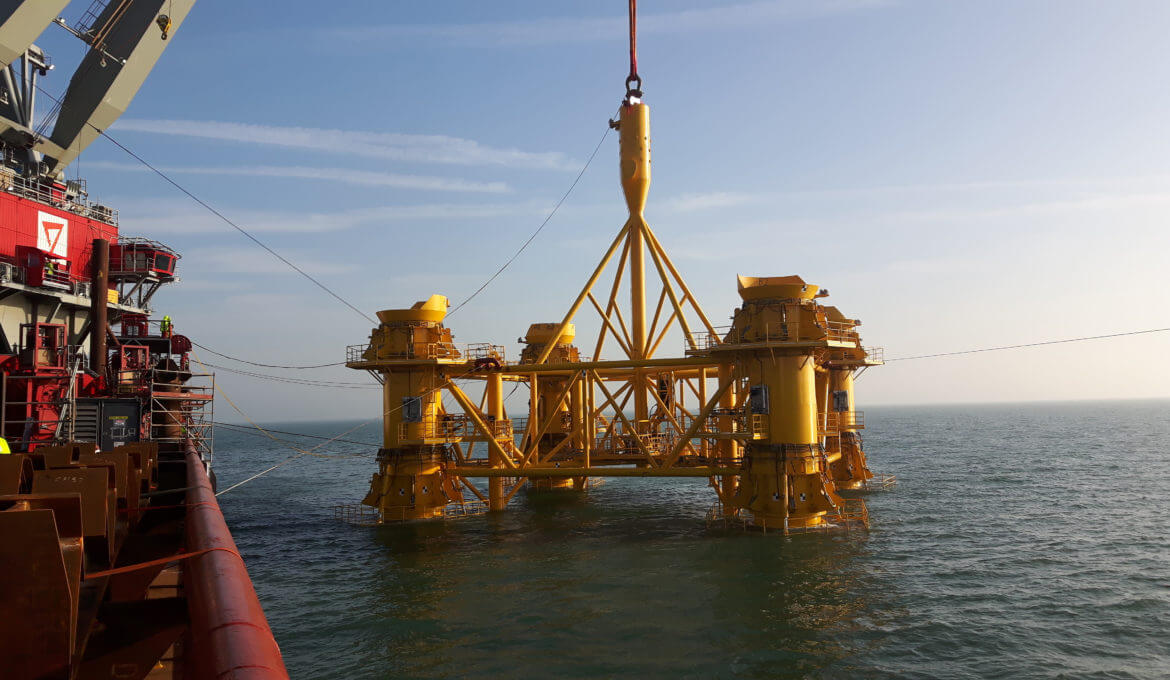 Contact
WOULD YOU LIKE TO DISCUSS YOUR PROJECT WITH OUR EXPERTS?
OTHER CHANNELS
General

+31 (0) 186 68 00 00

Sales

+31 (0) 186 68 00 00
Service (outside office hours, emergency only)

+31 (0)186 65 00 75