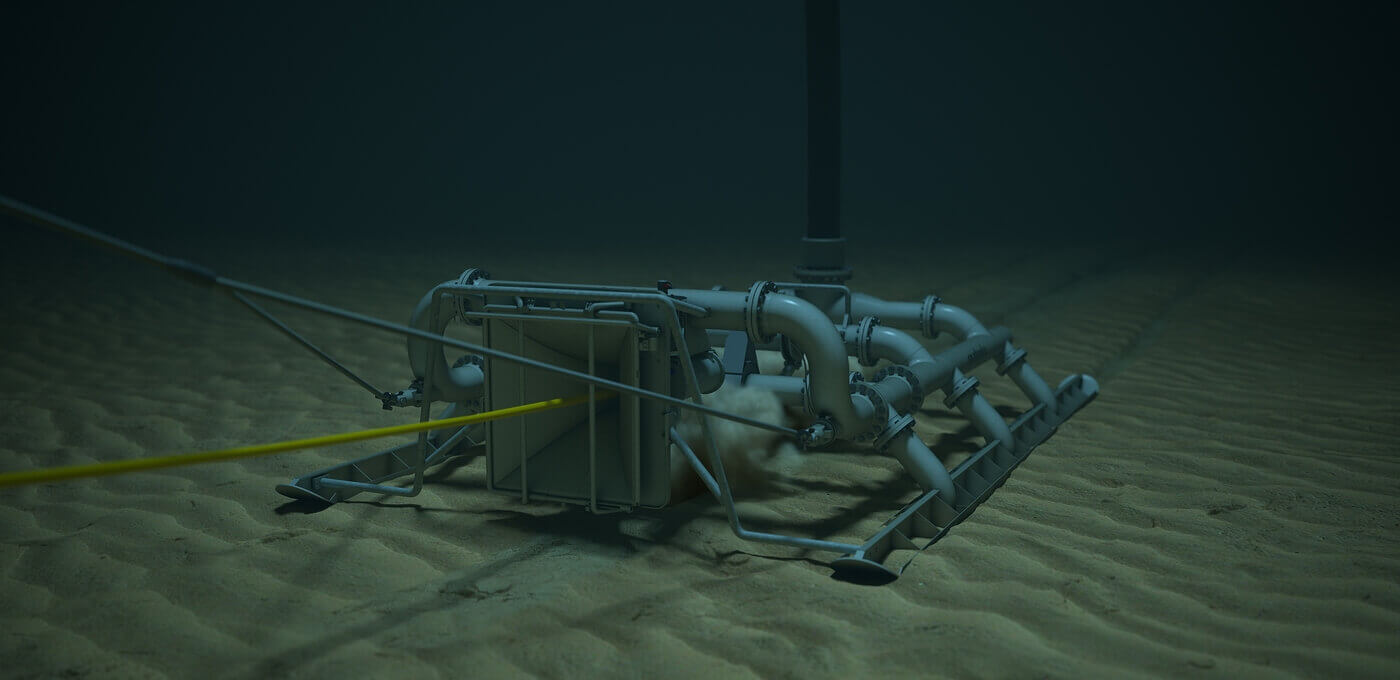 Overview
A truly pioneering vehicle in the field of subsea trenching
The Jetting Bull is one of the first towed subsea cable trenchers ever built – a truly pioneering project in the field of subsea cable trenching at its time of completion. Still today, the machine features a very effective design because of its tubular frame's dual functionality. Not only does the frame transfer the towing forces, it also transports jetting water to the jetting fingers.
Project scope

Delivery of complete subsea cable trenching system, including towed subsea cable trencher, umbilical winch (including CT capability), control cabinet, pumps

Delivery date

Project duration

Client
The Jetting Bull towed jet trencher offers an intelligent control system that interacts with the vessel DP system, resulting in continuously optimized cable laying speeds. Learn how we can enhance your operations.
Features & Specifications
Multipurpose frame design

Facilitates both force transfer and jet fluid transfer.

Variable jet finger distance

The distance between the two jet fingers can be adjusted on the go, as the trencher cruises the seabed, without the need to interrupt the trenching process. Jet finger adjustment may be desirable when cables include joints or repeaters.

Optimal cable laying speeds

The trenching spread features a winch with auto-render functionality. When used, the winch will pay out automatically at a pre-set maximum tension, preventing exceedance of the pre-set tension level. The trenching system interacts with the vessel's DP system, and sends a signal to the system if the maximum pre-set tension level is surpassed. This will automatically lower the vessel's speed. As a result, cable laying speeds are continuously optimised, and adjusted to the maximum pre-set towing force.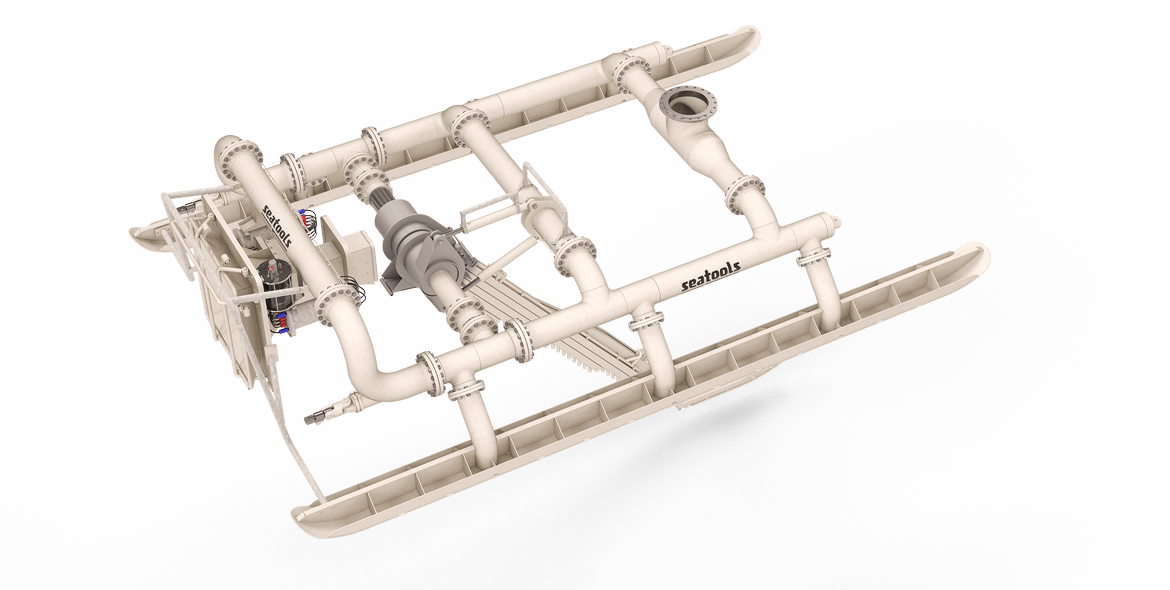 Type of trencher:

Towed jet trencher

Purpose:

Subsea cable trenching

Trenching depth:

Up to 5 meters

Maximum cable diameter:

200 millimeters
Soil capability:

Sand and clay up to 100 kPa

Dry weight:

12 MT

Water depth:

100 meters
Contact
WOULD YOU LIKE TO DISCUSS YOUR PROJECT WITH OUR EXPERTS?
OTHER CHANNELS
General

+31 (0) 186 68 00 00

Sales

+31 (0) 186 68 00 00
Service (outside office hours, emergency only)

+31 (0)186 65 00 75