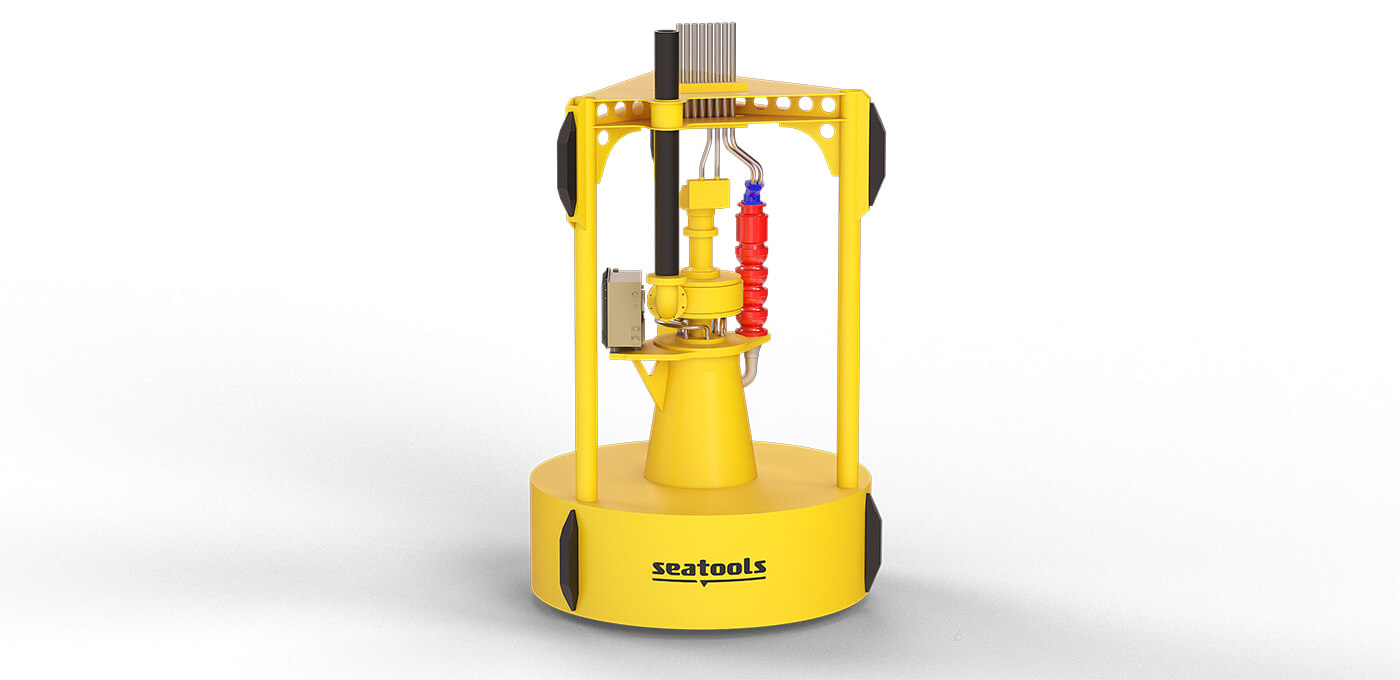 Learn more at our Pile Dredge tool at the PDT concept page or contact our experts to discuss your project.
►Offshore and Subsea Installation     ►Subsea Cleaning     ►Subsea Excavation
Combining Seatools' key strengths of subsea equipment development and dredging expertise, the company launches its latest product: Pile Dredge Tool (PDT). This pile cleaning and dredging system is capable of removing soil plugs and cleaning of pre-piled jackets, such as commonly found in the offshore wind industry. The system can be used for all kinds of other pile excavation operations as well, such as for the preparation of piles prior to abandonment operations.
Seatools is best known as the world-wide market leader in Rock Installation ROVs, but has its roots in the dredging industry. Its portfolio of dredging equipment includes: Mass Flow Excavators; a range of trenchers with both jetting and cutting configurations; and the highly successful series of DipMate® dredging visualization
and control systems.
Jan Frumau, Managing Director, explains: "Based on strong market demand related to pile dredging and cleaning, we have developed and reviewed several concepts for a pile dredge tool and we have now reached a breakthrough with this elegantly simple pile excavation system. Its simplicity results in low cost and high reliability, coupled with high excavation rates. We believe this tool can become the new standard and have received very positive feedback from our existing clients."
To find out more about our tool please contact us by the details as mentioned below or visit us in the Holland Pavilion at OTC, booth 2517 in the main hall.
Contact
WANT TO LEARN MORE ABOUT OUR PILE DREDGE TOOL AND HOW IT CAN BE APPLIED TO YOUR PROJECT?
OTHER CHANNELS
General

+31 (0) 186 68 00 00

Sales

+31 (0) 186 68 00 00
Service (outside office hours, emergency only)

+31 (0)186 65 00 75