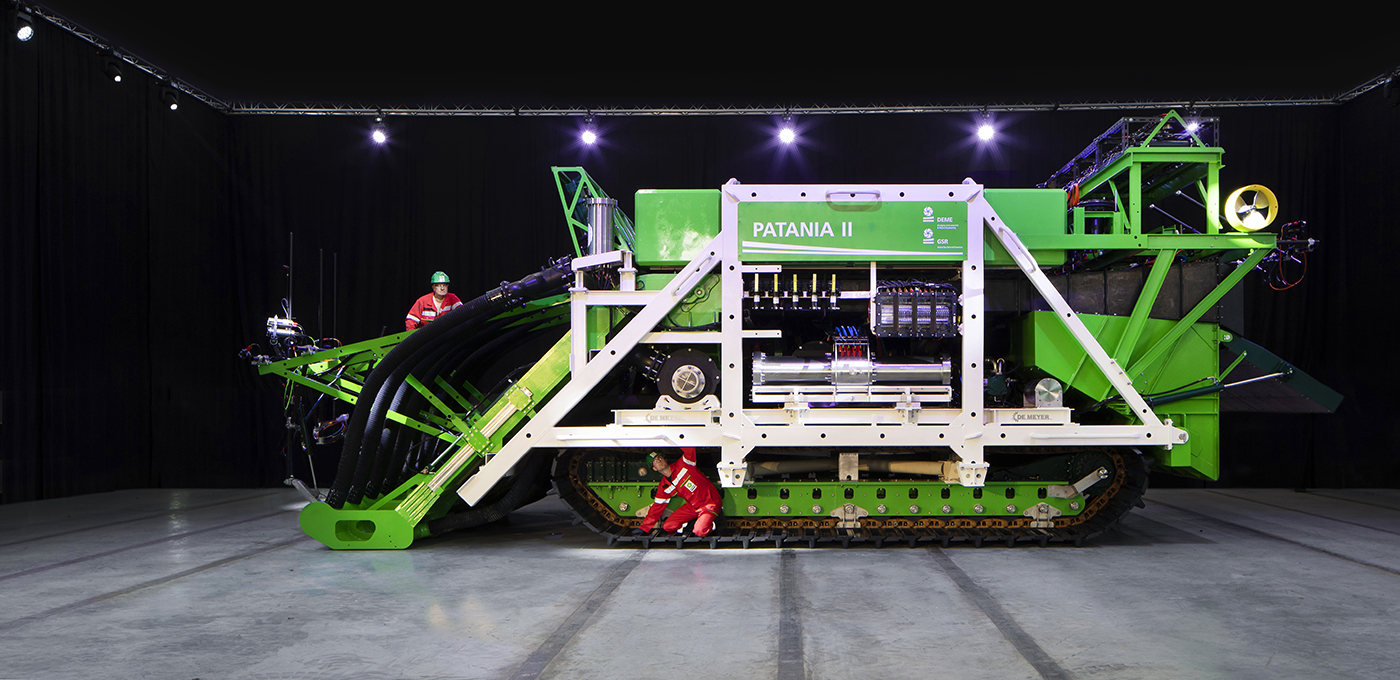 Overview
Contributing to the development of breakthrough deep sea mining technologies
The Patania II, a 35-ton tracked subsea vehicle, is a truly pioneering piece of subsea equipment. The machine is the world's first to collect manganese nodules from the seabed at full ocean depth. For this revolutionary subsea mining crawler, Seatools performed the engineering, manufacturing, and installation of the electronics, instrumentation, and hydraulics.
During the design trajectory of the mission-critical scope, a minimization of operational risk and schedule disruption were key themes. Launching and subsequently operating a subsea vehicle at a depth of 4500 meters of seawater is a highly intricate and capital-intensive marine endeavor. Thus, equipment reliability is vital. Seatools' extensive track record in the development and delivery of complex, mission-critical equipment, combined with its multidisciplinary engineering approach, led to GSR's choice for Seatools as a partner in this cutting-edge enterprise.
An optimal balance between robustness and lightness was a second and similarly important criterion shaping the engineering trajectory. Unlike other heavy-duty subsea equipment, such as trenchers and fall pipe ROVs, the Patania II required the usage of lightweight materials in order to minimize umbilical and handling equipment size, and to achieve a minimum of soil contact pressure. Conscientious engineering and ingenious designs allowed a number of decisive components, such as pressure compensators and valve boxes, to be constructed from lightweight materials which resulted in a significant overall weight reduction.
Project scope

Engineering, manufacturing, and installation of the electronics, instrumentation, and hydraulics for subsea mining vehicle

Delivery date

Project duration

Client
Seatools' contribution underpins the value of its multidisciplinary engineering approach, and confirms its strength in high-end, mission-critical subsea equipment for leading offshore contractors such as the DEME group
Contact
WOULD YOU LIKE TO DISCUSS YOUR PROJECT WITH OUR EXPERTS?
OTHER CHANNELS
General

+31 (0) 186 68 00 00

Sales

+31 (0) 186 68 00 00
Service (outside office hours, emergency only)

+31 (0)186 65 00 75