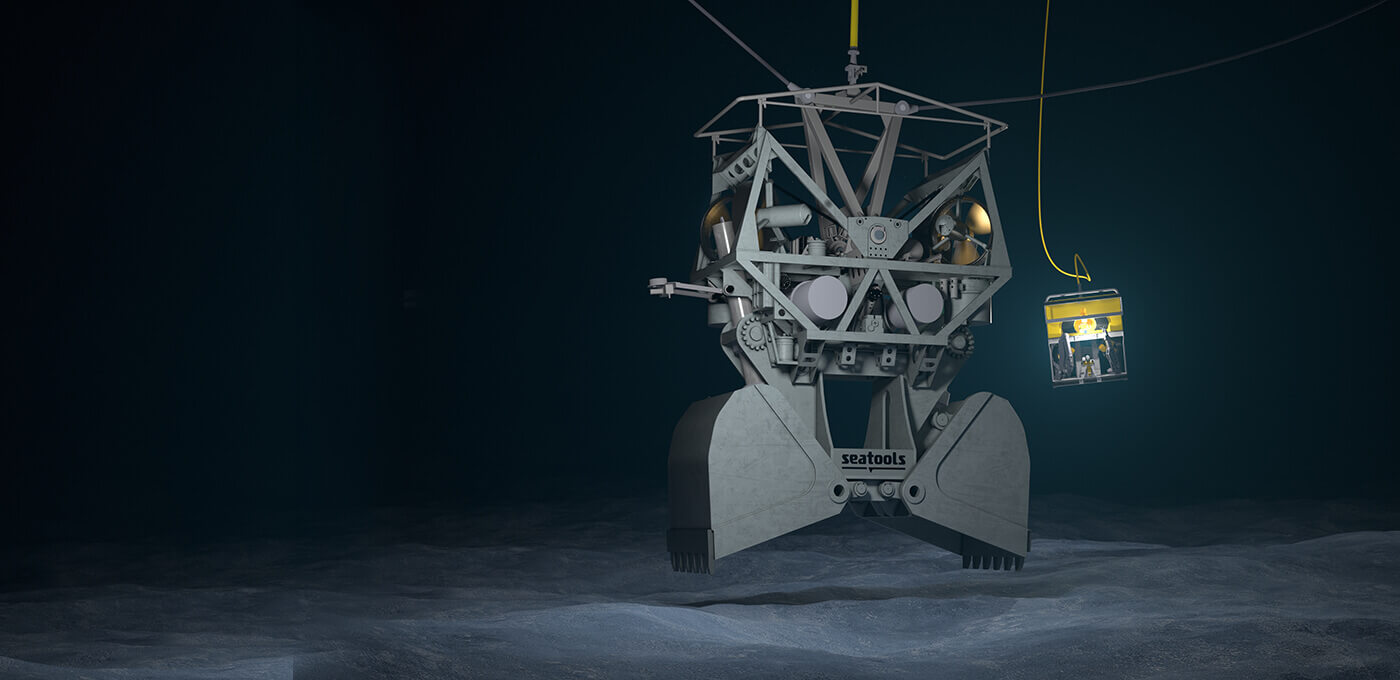 Overview
Innovative deep-water dredging technology with high level of automation
For the protection of subsea assets in iceberg-rich environments, protection from iceberg scouring is a prerequisite. Assets are protected when they are lowered into the seabed at a depth of at least 9 meters into so-called glory holes. For the Whiterose project, glory holes needed to be created at a depth of 150 meters. At this depth, the use of traditional excavation methods such as a suction hopper dredger, is very difficult. This is especially so because of boulders that span up to several meters in size, changing soil conditions, soils that consist of stiff clay, up to 750 kPa, and hard pan layers.
As a consequence, a new deep-sea excavation method was required to excavate through various soil conditions at these depths. The solution used for the project at hand was the grab excavation system (GES). Seatools designed and built the grab-positioning ROV and its control system, including full 3D motion compensation.
The system has been designed for water depths of up to 1000 meters, but the technology can easily be extended for use in much deeper waters.

Project scope

Design and delivery of positioning ROV for clamshell grab, incl. controls
Simulations and control system of twin highly dynamic hoist winches (incl. active heave compensation)
Dredge cycle automation including CT/speed transitions
Control software and sensors
Interface with vessel DP and HiPap

Delivery date

Project duration

Client
The GES enabled Boskalis and Tideway to excavate at a water depth of 150 meters with production rates of 150 m3/hour in 750 kPa stiff clay at an accuracy level of 20 centimeters. How can we empower you?
Features & Specifications
Proven deep-sea dredging technology

This technology is suitable not only for deep-water dredging, but also for deep-sea mining and salvage applications.

Ability to cope with various soil conditions

Although initially the system was designed for very hard soil conditions, boulders, and hard pan layers, it is also capable of dredging sands, soft soils, and clays. Furthermore, with the appropriate clamshells, the system can be adapted to subsea mining or salvage tasks.

High level of excavation accuracy

Because the excavation process is automated to a large extent, the system yields high levels of accuracy. Accuracy does not depend on operator capabilities, since the operator only selects the target position for the next bite. The control system automatically places the grab at the desired coordinates.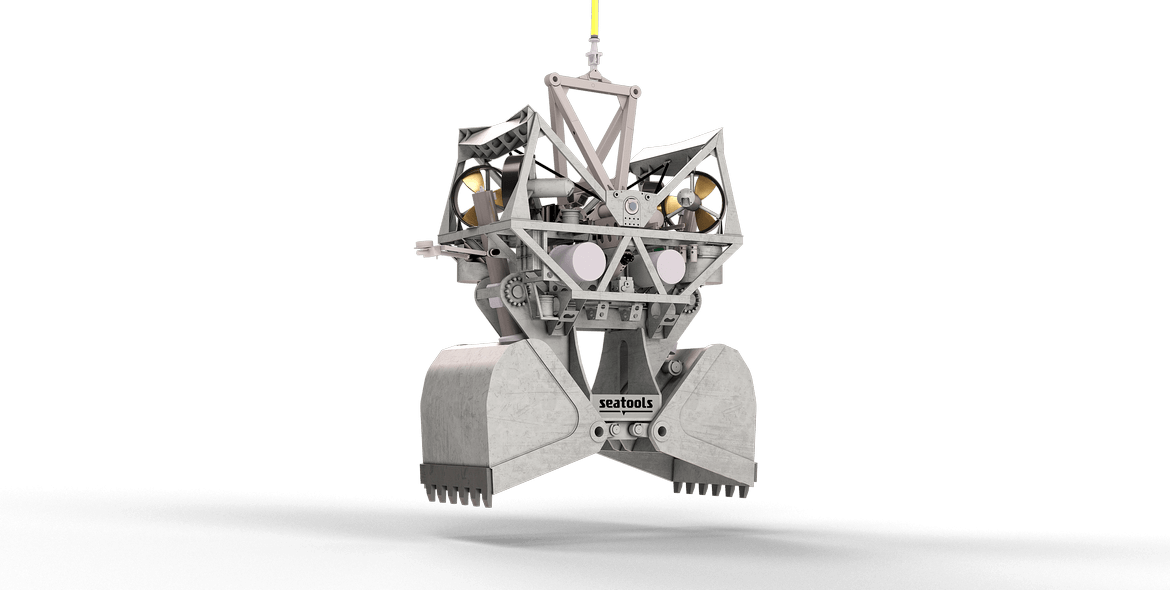 Size (l x w x h)

6.6 x 3.3 x 9.3 m (closed clamshell)

Weight

70 MT

Grab volume

16 m3 (optional: 10 or 25 m3)
Propulsion

4 x Ø 1200 mm hydraulic thrusters

Installed power

2 x 200 kW

Underwater positioning

3D positioning
Multimedia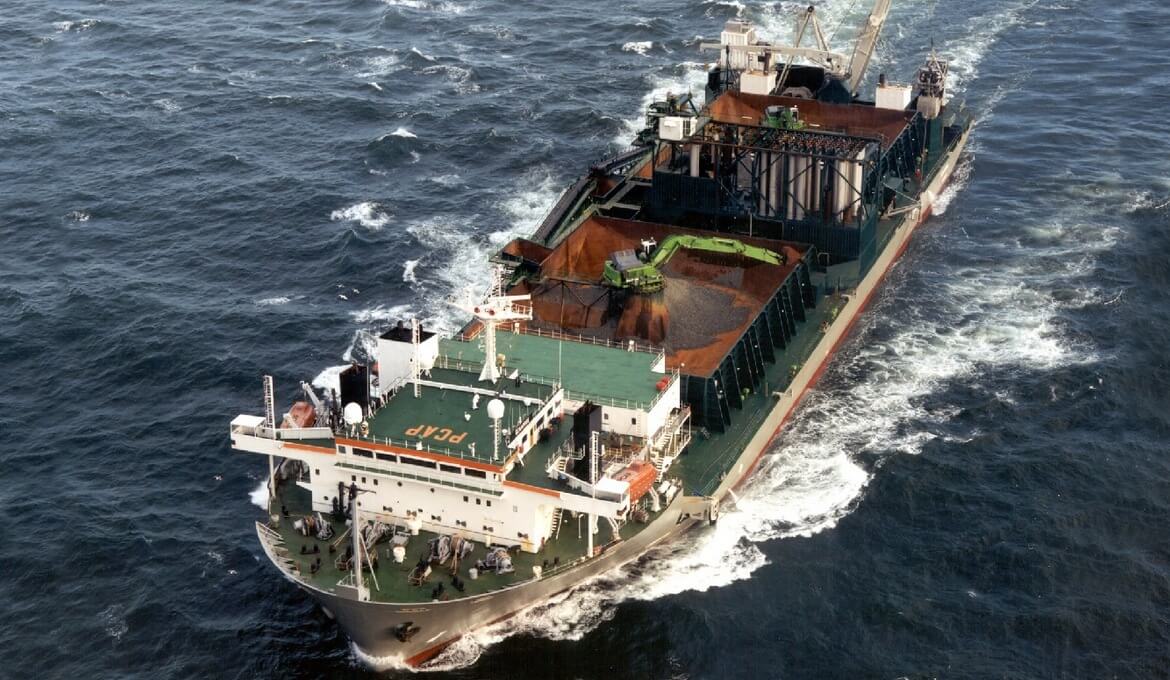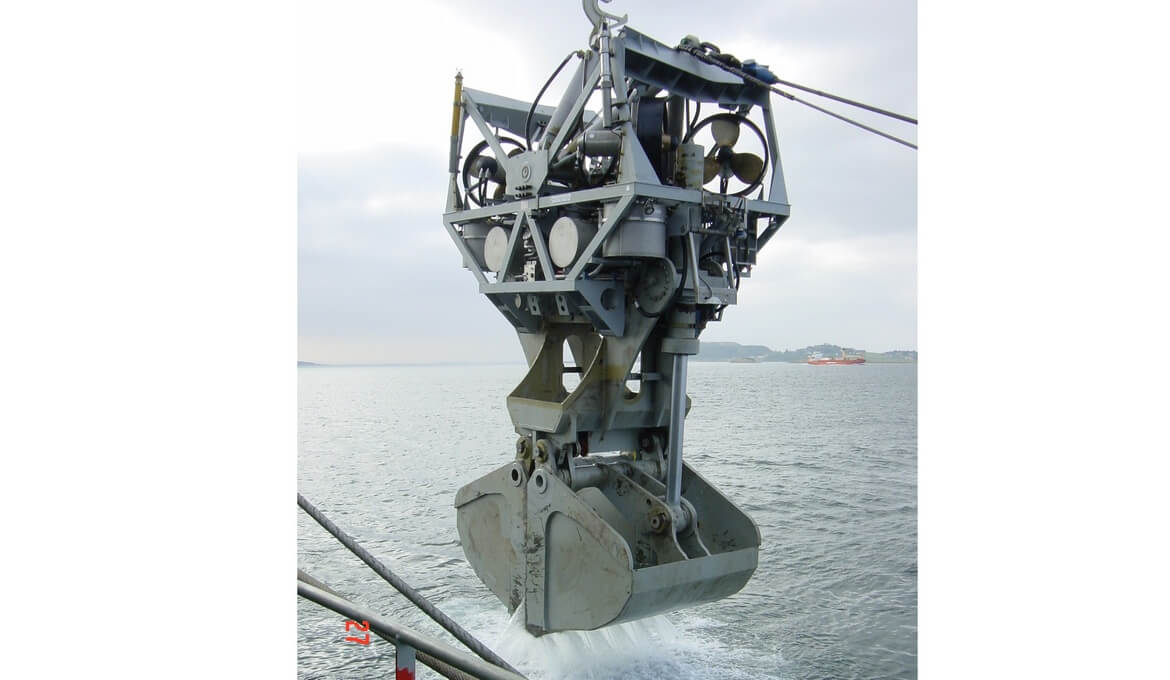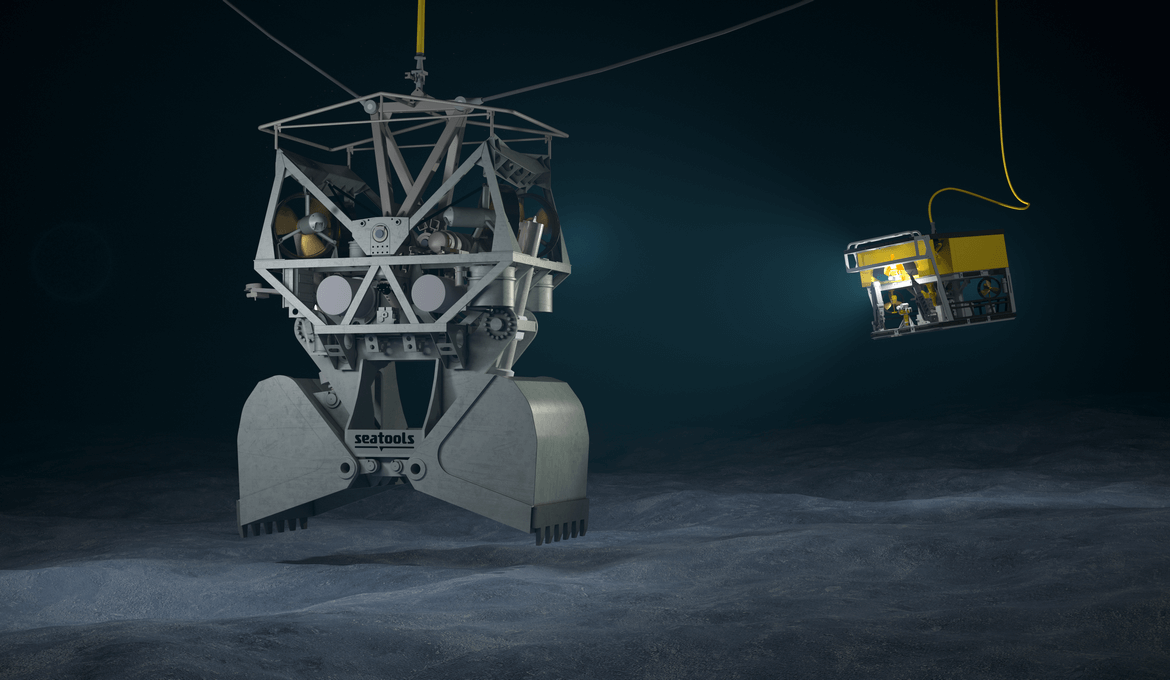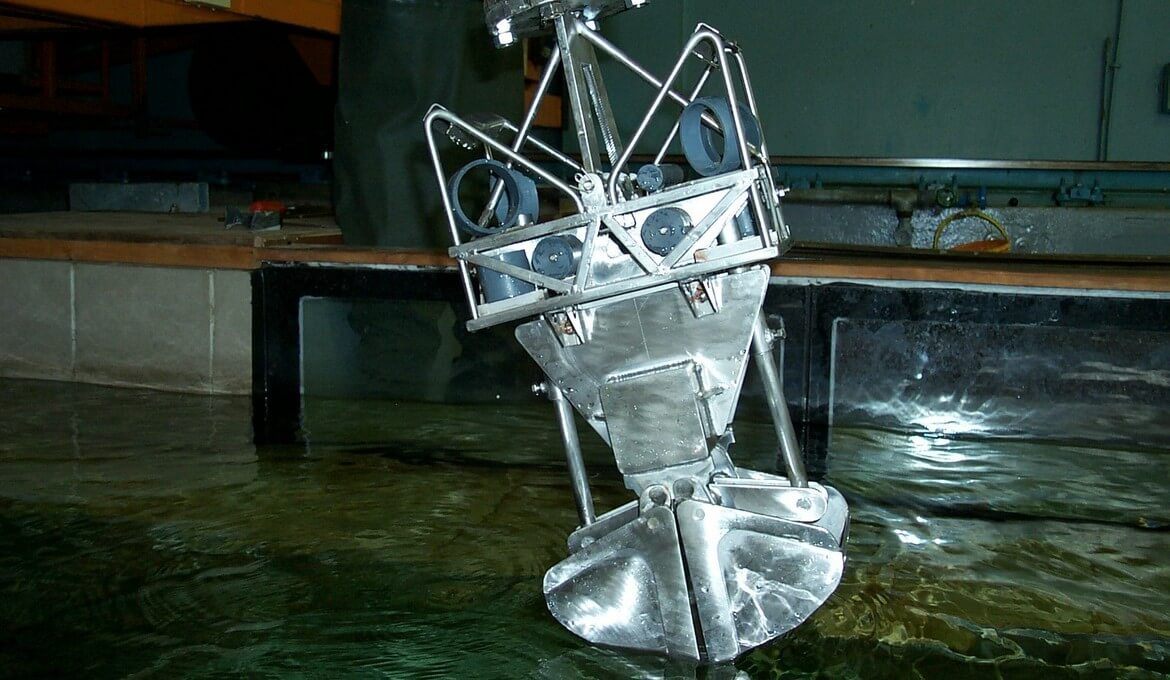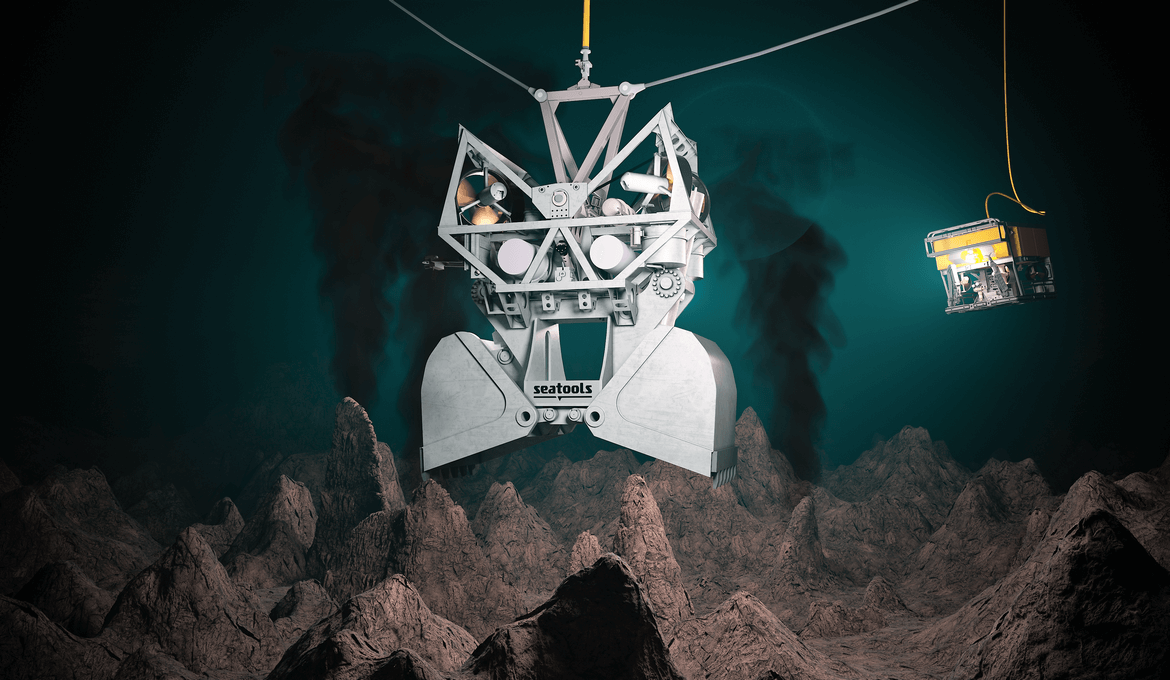 Contact
WOULD YOU LIKE TO DISCUSS YOUR PROJECT WITH OUR EXPERTS?
OTHER CHANNELS
General

+31 (0) 186 68 00 00

Sales

+31 (0) 186 68 00 00
Service (outside office hours, emergency only)

+31 (0)186 65 00 75