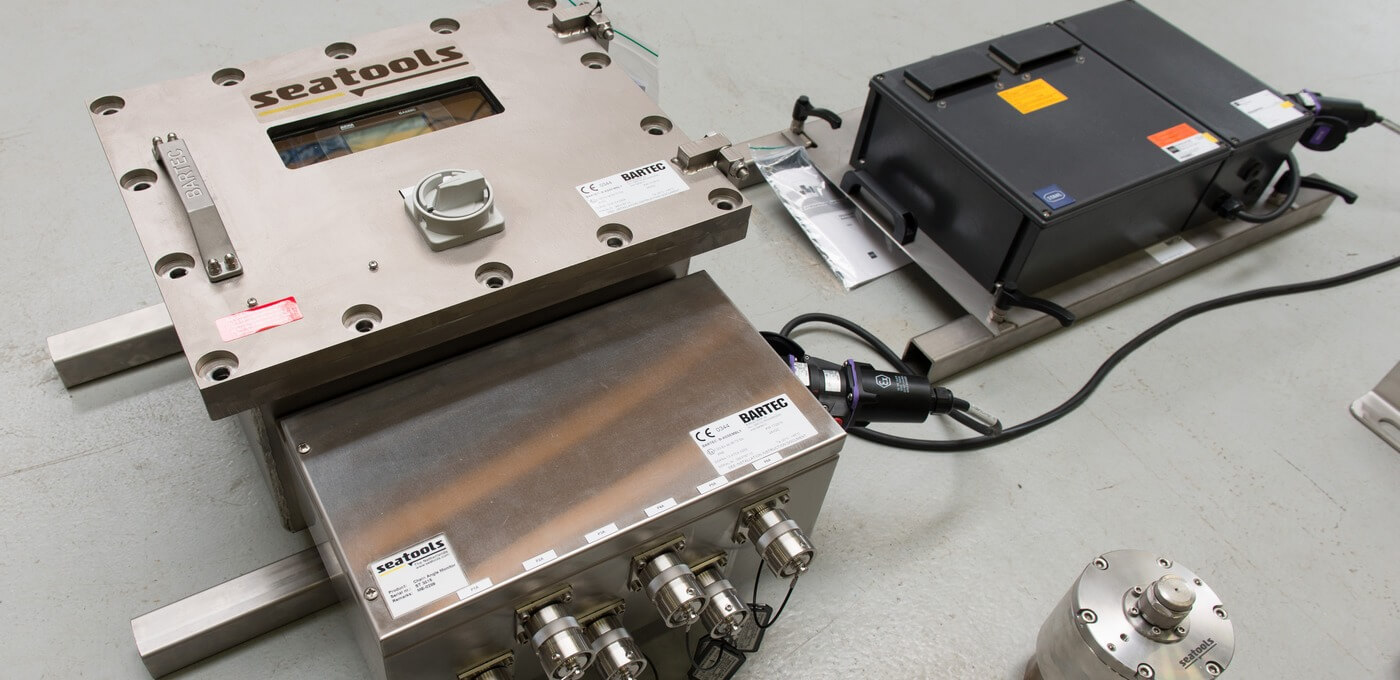 Overview
Seatools delivers a broad range of custom-made dredging, offshore, and subsea monitoring and control systems
Seatools is unique in its ability to provide a wide range of customized dredging, offshore, and subsea monitoring and control systems. Thanks to our experience and far-reaching subsea technology offering – containing a robust subsea sensor range and subsea measurement technologies like taut wires – we draw from endless possibilities for the design, development, and construction of your custom-made system. As such, we can deliver tailor-made subsea monitoring and control systems for virtually any application based on proven technology, in short time frames, and in a cost-effective way. Our broad spectrum of accurate monitoring and control systems includes:
• Dredging monitoring and control systems
• Pipe-laying and cable-laying monitoring and control systems
• (Permanent) condition monitoring systems
• Offshore installation monitoring and control systems
• Environmental monitoring systems (e.g. turbidity monitoring)
Expertise

Monitoring and controls for dredging, (offshore) installation operations, and condition monitoring
Subsea sensors, subsea measurement technology, and operator visualization (HMI)
Permanently subsea-situated monitoring and control systems

Value creation

First-time-right delivery of systems
Systems based on our proven standardized subsea technology toolbox
Short lead times

Track record

Delivered numerous custom-made monitoring and control systems
Supplied shock load- and vibration-proof systems
Systems for potentially explosive atmospheres (APEX-certified)
Would you like to discuss your project? Our experts gladly discuss and advise on potential solutions for your project.
HOW WE CREATE VALUE
Systems based on proven standardized subsea technology toolbox

Seatools has a standardized toolbox that contains proven subsea instrumentation technologies like our robust sensor range and taut wire subsea measurement A standardized offering provides you with multiple benefits: short lead times, competitive pricing, and reliable technologies that perform as predicted.

First-time-right delivery of systems

Especially relevant for systems that monitor offshore installation operations, in most cases measurements can only be taken once without room for corrective action or recalibration. The combination of our first-time-right engineering principle with our robust backup and redundancy strategies facilitates the delivery of subsea instrumentation systems that work in any condition, right from the first trial. In order to achieve this, extensive functional and performance testing in a representative configuration is of key importance.

Short lead times

We can supply bespoke solutions in a very short period of time thanks to our proven standardized subsea technology toolbox, an organizational setup that includes all required disciplines, and our focus on simplicity. The jacket-upending monitoring system is a case in point, which we developed and delivered in less than three months.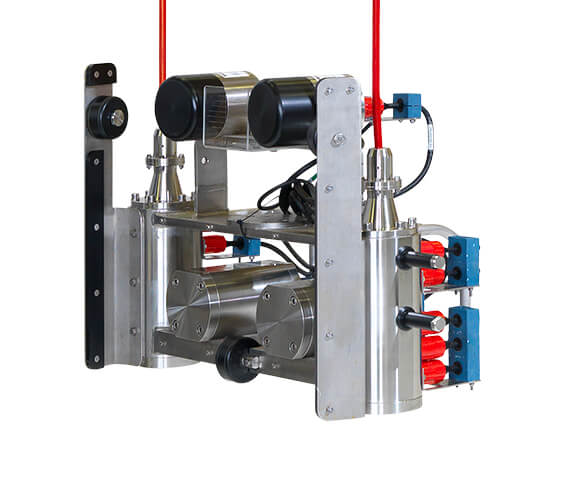 Our subsea technology toolbox – which comprehends subsea sensors and measurement technologies – enables effective delivery of bespoke and reliable monitoring & control systems. Are you in need of a system on short notice?
TRACK RECORD
A highly diverse track record of bespoke offshore and subsea monitoring and control systems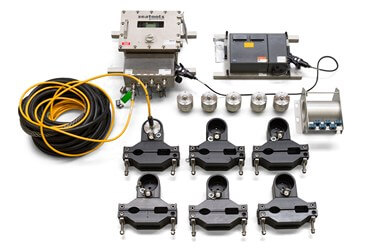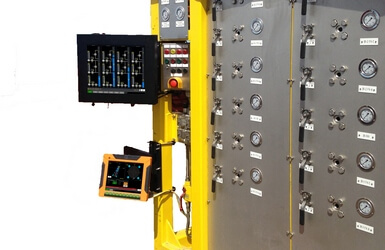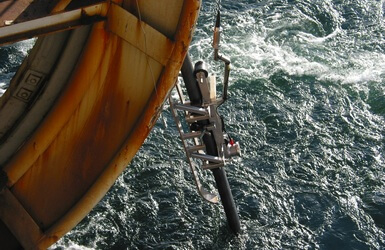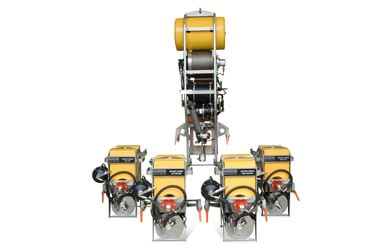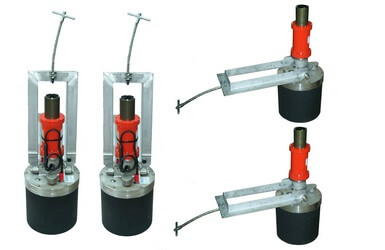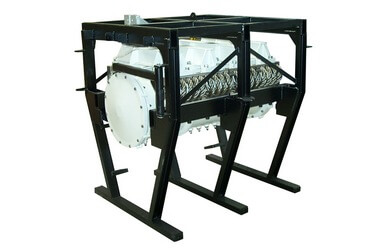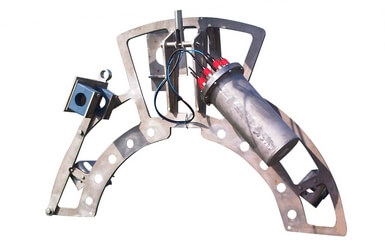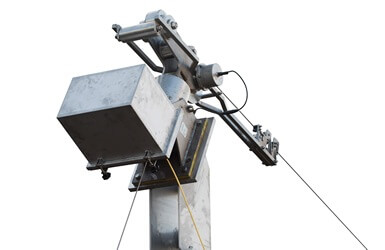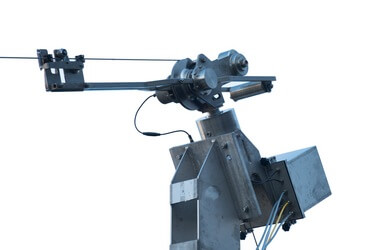 Date:

June 2015

Project duration:

4 months

Client:
Real-time insight into the condition of FPSO mooring chains
To continuously monitor the condition of the mooring chains of an FPSO, a bespoke monitoring system was required. The client requested a system with deck-mounted power supply in order to avoid the need of changing batteries below the water line.
Seatools rapidly delivered a full-fledged monitoring system based on our Twinclino subsea inclinometers. All equipment installed on deck is ATEX certified, and divers can easily install the design's fastening mechanism.
Date:

February 2015

Project duration:

3 months

Client:
A first time right monitoring system for real-time insight into the jacket-upending process
Statoil awarded Heerema Fabrication Group with the engineering and construction of the Gina Krog jacket. For this jacket structure, Statoil demanded a monitoring system to closely monitor and control the jacket ballasting and upending process. This monitoring system is a typical first time right system, Seatools designed and delivered a jacket-upending monitoring system. The system provides real-time insight into the ballast system status and the upending process in terms of jacket structure inclination in multiple planes.
Date:

Oktober 2005

Project duration:

3 months

Client:
Monitoring, controls, and parts for controlled and accurate cable and pipeline installation
Seatools delivered numerous systems and equipment for subsea cable and pipeline installation operations, including (autonomous) touchdown and departure angle monitors, A&R hook instrumentation, subsea power cable joints, and multiplexer systems. Our monitoring systems facilitate full control over an operation, and accurately register cable or pipeline positioning.
To learn more, please visit our dedicated subsea cable and pipeline installation page
Date:

September 2007

Project duration:

9 months

Client:
Effective positioning of submerged tunnel segments thanks to high measurement accuracy
For the construction of the Busan-Geoje tunnel, Strukton was awarded the construction, immersion, and accurate positioning of tunnel segments. The crucial importance of the accurate subsea positioning of tunnel segments required the development of a Tunnel Segment Measurement System (TSMS).
The TSMS is a compact and light-weight subsea measurement system, based on a combination of taut wire technology and accurate distance sensor technology.
Date:

December 2004

Project duration:

6 months

Client:
Extremely accurate monitoring system for effective offshore tower leveling
The installation of two offshore compliant towers in a water depth of 400 meters required a level measurement system for the accurate measurement and leveling of the tower legs within a maximum allowed height difference of 12 mm.
Seatools designed, built, and operated a system that achieved a measurement accuracy of less than 3 mm. The solution consisted of hardware measurement pods, data transmission and processing software, and measurement procedures.
Date:

January 2003

Project duration:

6 months

Client:
Shock load-proof piling hammer instrumentation and control system
To control an experimental explosion-driven piling hammer, IHC Hydrohammer requested a control system capable of enduring extreme shock loads. In addition, remote control of the system was a prerequisite.
Seatools developed a shock load-proof subsea instrumentation system that is battery powered, capable of acquiring high-specification data, and features failure-safe electronics to control the explosives.
Date:

March 2011

Project duration:

2 months

Client:
A robust monitoring system that facilitates safe and productive rock-dumping operations near subsea structures
This inclined fall pipe instrumentation system provides accurate and real-time data on the rock-dumping process and related equipment. The survey equipment provides an accurate profile of deposited rocks, which allows the operator to minimize the amount of rocks that need to be dumped. In addition, exact knowledge of the fall pipe's surroundings and the position of the fall pipe reduces chances of equipment collision, in turn enhancing safety.
Date:

March 2009

Project duration:

4 months

Client:
Effective installation of sewage outfall pipes enabled by accurate positioning monitoring
In 2004, the HighWire was delivered for a project that required Boskalis to install sewage outfall pipes at water depths of 50 meters, in currents of up to 4 knots. In this setting, the HighWire® system realized an extremely high accuracy level of 1 centimeter and enabled our client to make male/female connections as quickly and smoothly as possible, and save valuable operating time.
Date:

February 2016

Project duration:

3 weeks

Client:
Accurate monitoring of a subsea plough during subsea cable installation projects
Thanks to the system's success in 2004, Boskalis decided to rely on the HighWire® again to determine the position of a subsea cable plough. During the upgrade required for this project, the wire orientation was changed from nearly vertical to nearly horizontal, and a modification of both the system's mechanical design and its software were successfully completed.
Again, the system performed excellently, even outstripping the 2004 accuracy level of 1 cm.
Related news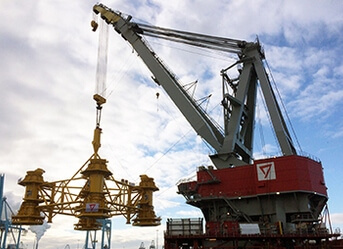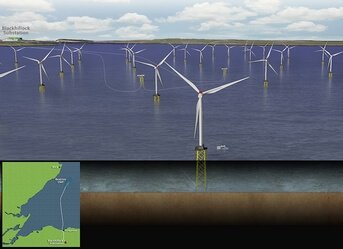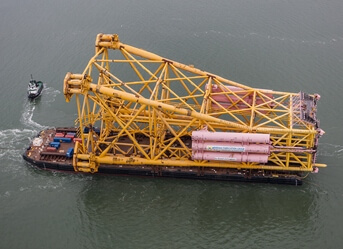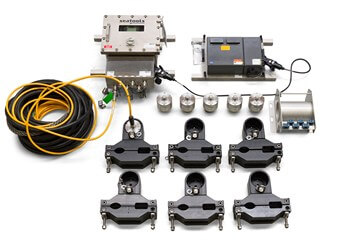 CONTACT
WOULD YOU LIKE TO DISCUSS YOUR PROJECT WITH OUR EXPERTS?
OTHER CHANNELS
General

+31 (0) 186 68 00 00

Sales

+31 (0) 186 68 00 00
Service (outside office hours, emergency only)

+31 (0)186 65 00 75